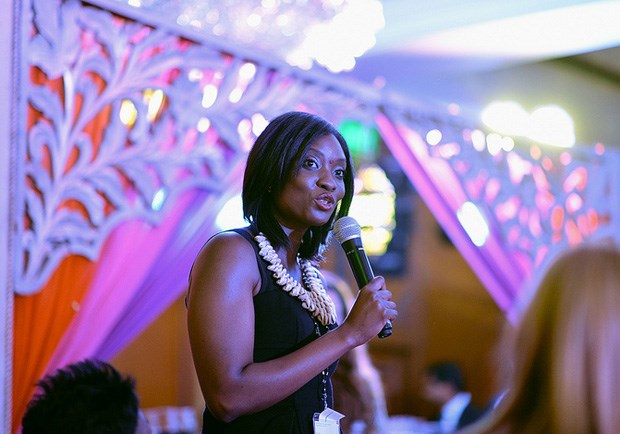 Image: Dell / Flickr
I kissed dating goodbye when I was 19 years old. For me, the whole purpose of dating was to find a husband, a life partner, and on one fine fall day, I decided it was foolish to try and find a suitable match when I didn't even know myself. Who would I be trying to find a match for? Besides, college was for building an identity and a career, not finding a husband.
Earlier this spring, Princeton mom and alumna Susan A. Patton penned a letter to the editor of the Daily Princetonian advising women to find a husband while pursuing their degrees. She told them that career advice wasn't the only thing they needed while in college, and that finding smart men to marry would only get harder after they graduated. Patton's letter created a media firestorm, at one point crashing the newspaper's website. Many decried Patton's letter as a quintessential example of Ivy-League school elitism; others claimed her rhetoric channeled the 1950s, when many women went to college solely in pursuit of an M.R.S. degree.
Elitism aside, Patton's advice isn't as off-base as some have made it out to be, because her observations of younger women's preoccupation with relationships over their career, unfortunately, appears to backed up by data on women in leadership.
Women's enrollment in graduate programs has dropped across disciplines, including law, medicine, and seminary. Businesses lament that the pipeline of female leaders is going dry, and that once current leadership moves on, there will be no women to replace them. Meanwhile, the new domesticity has plenty of women embracing life at home.
Some of the enrollment decline for graduate schools may reflect a troubled economy. The "dry pipeline" may be due to women turning away from leadership roles because the expectations for women leaders are so great. Still, other women may be discouraged that despite the great gains women have made in the last half-century, the numbers of women in senior-level leadership positions indicate we still have far to go.
For the last half-century, women, especially Christian women, have chaffed between competing, anemic ideologies about how we should spend our lives. In part, that's why today's women aren't as interested in ambitious careers and high-level positions. We have yet to receive a robust, comprehensive vision of what is possible in a single human life.
On one hand, the surrounding culture promotes boundless opportunism, unencumbered by familial obligations. This view prioritizes ambition and success over relationships, so we wait to get married and wait to have children, far past the prime age for bearing children. Prior to the 20th century, it would have been scandalous for a woman to admit she had ambitions beyond that of a wife or mother; today, in the secular culture, it's just as scandalous to admit you really do want to be a wife and a mother.
The "opportunistic" view ignores the research linking healthy marriages and wellbeing and the fact that younger women often refuse to put ambition ahead of everything else, including their families and their values. Further, for Millennials, the question isn't whether we should "lean in"—it's what we're "leaning in" for. We don't lead for the sake of power and prestige; we want to make a difference and leave the world a better place. Today's young women recognize the importance of family because we saw the generation before us burn the candle at both ends. We watched marriages dissipate and recognized the loneliness of women at the top, and we thought to ourselves, "I don't want that."
On the other hand, we hear a smaller, but still powerful voice in the Christian community calling us to prioritize hearth and home to the detriment of stewarding our giftedness wisely and well. Those who espouse this view warn of "the ticking clock" and often seem to reduce our worth to our womb. We know we have gifts that can be a positive influence well beyond the four walls of our home, but we don't have enough adequate resources to equip us. Stroll down the aisle of the "Christian Women's Interest" section of the bookstore and you'll find the shelves weighted down with cotton-candy fare, complete with pink, flowering covers. Many women's ministries at the local church emphasize "fun brunches" and "relaxation" more than service and civic engagement.
Neither of these views flesh out God's full intent for women.
We need better resources to equip women and a new way to do women's ministries, a way that's grounded in the assumption that women can be trusted with ministry. If so few women are able to go to seminary, the local church is the only opportunity for women to learn and grow. If we're not reaching them, equipping them, we're not fulfilling the Great Commission. We need a little dirt under our fingernails, evidence of digging deep into our local communities to meet the needs of the economically and spiritually impoverished. We need to go back to the cradle of women's ministries, back when women's ministry was "ministry by Christian women" rather than "ministry to Christian women".
When I quit dating, I watched my friends go round and round on a carousel of relationships. I grew to value my independence so much that the very idea of needing or wanting a boyfriend—let alone a husband—seemed like weakness. I didn't need anyone; I'd make my way through the world on my own, thank you very much. Then I met Paul. We got married barefoot on the beach when I was just 23 years old. Far from constraining my ability to exercise my giftedness, he's given me a firm foundation from which I can use them. As a friend's husband recently noted, "Here's the way I see it: at the end of my life, I won't just have to give an account of how well I stewarded my giftedness, but also how well I helped my wife steward hers."
Over the next three weeks, we'll be presenting a more balanced, robust view for Christian women by exploring the intersection of gender, leadership, and relationships. If we want to prepare the next generation of Christian women to be leaders in the church and culture, we need to find a way to encourage women in their giftedness, connect them with the meaning for their leadership, while at the same time affirming the importance of relationships and family."
This article is the first in a month-long series on women in leadership and ministry. Look forward to further discussion on this topic each Thursday.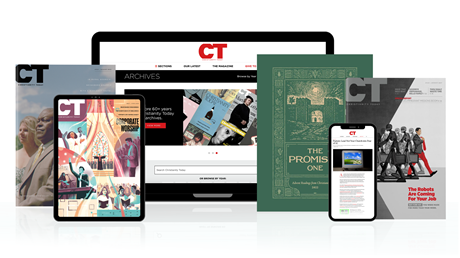 Subscribe to Christianity Today and get access to this article plus 65+ years of archives.
Home delivery of CT magazine
Complete access to articles on ChristianityToday.com
Over 120 years of magazine archives plus full access to all of CT's online archives
Subscribe Now
Where Have All the Women Leaders Gone?
Where Have All the Women Leaders Gone?