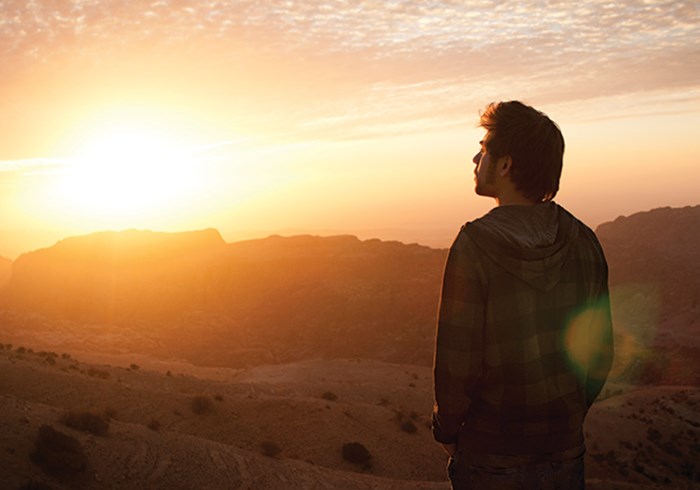 Image: Cavan Images / The Image Bank / Getty
I was 8 years old when the turmoil that fueled the Iranian Revolution of 1979 first started. From that time until I was 16, the government killed eight of my brothers and sisters. I witnessed this. Even my sister-in-law, who was two months pregnant, was murdered, even though Islamic law expressly forbids killing a pregnant woman. My mother and another sister were imprisoned. From age 16 to 19, I was left as the sole caregiver to my father, who was suffering from Alzheimer's disease. During this time Iran and Iraq were at war (1980-1988), and I lost many friends as well.
Everyone I loved—every person I cared about—died or was killed or taken to prison. I could not understand this. And I became very angry. Forgiveness seemed out of the question.
I was born in Tehran, Iran, in the late 1960s, the youngest member of a large and well-known Muslim family. My father was a respected teacher and senior official in the government, serving in the Iranian senate under the shah and then as a leader in both houses of parliament for the transition government after the revolution.
Vision in the Valley
After the revolution ended in December 1979, I was invited to participate in many political activities because of my family name. But I didn't join them. Instead, I argued with all of them in my mind—the government, other people, my own cousins. I was too young to make sense of things, and I hated all of them. I hated without knowing. I was not aware of how much I hated; it was just the way I was. There were so many questions I could not answer.
I was filled with rage because I saw everyone as responsible for my family's death—the shah, the new leader Ayatollah Ruhollah Khomeini, the revolutionaries, ...
1