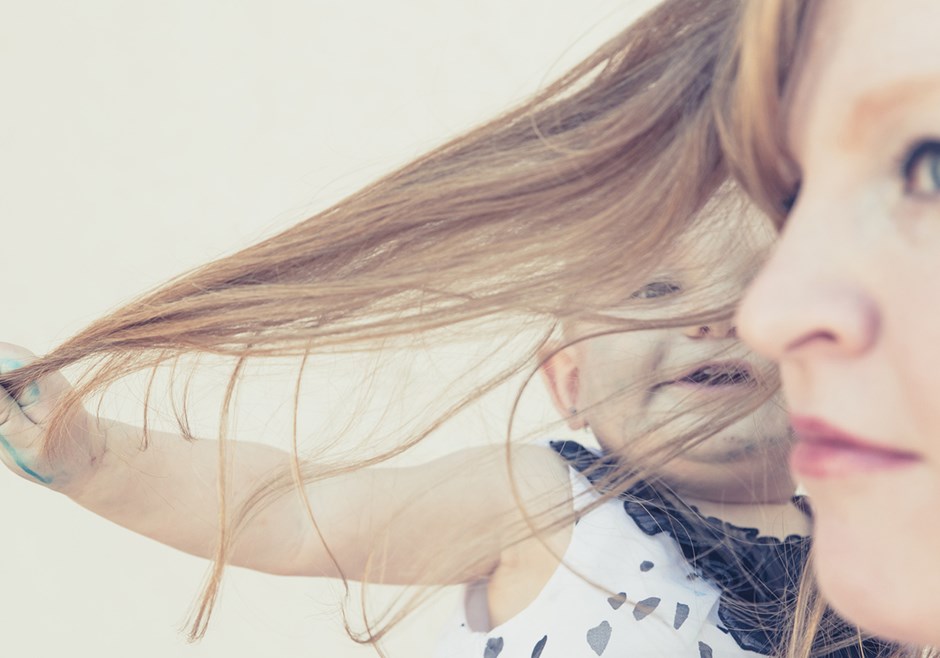 Image: Dustin McClure Photography / Flickr
We still don't know much about 34-year-old Miriam Carey, the woman who drove her car through White House barricades before being shot and killed by police last week. A federal law enforcement official disclosed, "Our working theory is that her mental health was a significant driver in her unexpected presence in D.C." This theory stems from Carey's recent diagnosis of and treatment for postpartum psychosis.
"Postpartum depression" (PPD) is an umbrella term that encompasses everything from mild baby blues to its most serious condition, postpartum psychosis, which Carey reportedly had. In the U.S., 14 percent of postpartum women suffer from some form of PPD. Among certain demographics, the figure is as high as 35 percent.
And those are conservative numbers; experts suspect that PPD is widely under-diagnosed due to the societal expectations of new motherhood. The American Journal of Clinical Medicine states:
The majority of undiagnosed cases are probably due to the social stigma of being labeled an "unhappy mother," not to mention the public image of PPD.... They reject the term "postpartum depression" because this implies to them that their feelings are caused by their babies. For these women, it is the stigma of PPD that causes shame, fear, embarrassment, and guilt...
In addition to the stigma of mental illness, the societal portrayal of idealized motherhood adds even more strain to the emotionally taxed mother. Women attempt to hide their distress and struggle alone in fear of being labeled an unfit parent or, worse, having their baby taken from them.
Women involved in a faith community may experience additional stressors keeping them from getting help. Religious people tend to have more children than non-religious people, thus increasing a woman's odds of experiencing PPD.
Plus, churches celebrate the birth of children as one of the purposes of marriage and a response to God's positive command to "be fruitful and multiply" in Genesis 1:28. To voice that struggle and depression came along with your new baby can seem to imply that you are overlooking the "joy" in your bundle of joy, failing to see her as a blessing.
The notion of motherhood as a calling further exacerbates the pressure to be a joyous, content parent. This outlook assumes women will be instinctively and immediately pleased with and perfect at motherhood. Sadly, when PPD takes over, women may believe they have failed not just their families, but also God.
This line of thinking ignores that, even absent PPD, motherhood is hard. This is especially true in the early months; however, it is during that time a woman is most likely to hear, "What a blessing! You must be so happy!" In the throes of PPD, one feels anything but happy, giving rise to the painful question, "What is wrong with me?"
As the church views families as the cornerstone of Christian living, so the myth of the perfect mother and wife looms large. Proverbs 31 sets the expectations for mothers to live up to pretty high, and, by correlation, makes clear where they are falling short.
The ambitious eagerness and productivity of the Proverbs 31 mom would be near impossible given the emotional experience of PPD, which overwhelms new mothers with stress, guilt, fatigue, and even anger. Most new moms can't quickly bounce into a Proverbs 31 routine, not right after having a baby and not day after day. Most do experience the symptoms characteristic of PPD, at least on occasion, and need to give themselves space and grace for those feelings.
Those in a position of church leadership must emphasize not just the calling of motherhood and the pedestal-perfection of Proverbs 31, but also that parenthood—even when following one's calling—is messy, complicated, and imperfect. By so doing, women suffering may better understand that there is in fact nothing "wrong" with them and will feel comfortable seeking help.
Creating a culture of acceptance should come naturally to places of worship. Faith communities have traditionally offered families a strong support network. Women provide meals to new parents and take turns babysitting for one another. Small groups are tightly bonded, and prayer lists are plentiful. All of this puts churches at the front lines of recognizing and addressing PPD.
That is not to say churches should diagnose PPD or offer prescriptive advice—a task best left to medical professionals. Instead, faith communities must create an environment in which women can acknowledge their emotions without fear of judgment or admonishment to "just pray harder." (Nearly half of evangelicals in a recent LifeWay survey said they believed prayer could cure mental health issues.)
Indeed, experts have determined that the best thing we can do to prevent PPD is to make women more aware of the condition and offer assurance that their symptoms do not make them bad moms. "The stigma of mental illness must be reversed so that women can be more comfortable admitting to being diagnosed with and treated for PPD," researchers say.
Thankfully, the message of the gospel should make being on the front lines of reversing stigma an easy one: God's grace abounds for all, and never more so than in our greatest times of need.
Jamie Calloway-Hanauer is a writer and attorney living in the San Francisco Bay Area with her husband, Andy, and their children. Her work can be found in Sojourner's, Red Letter Christians, and Literary Mama, among others. She is a contributor to Faith Village and a member of the Redbud Writers Guild and the Religion Newswriters Association. Jamie blogs weekly at jamiecallowayhanauer.com, and you can find her on Facebook or on Twitter @HappyHanauers.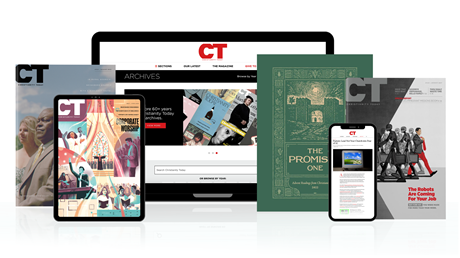 Annual & Monthly subscriptions available.
Print & Digital Issues of CT magazine
Complete access to every article on ChristianityToday.com
Unlimited access to 65+ years of CT's online archives
Member-only special issues
Subscribe
When Christian Moms Get the Blues
When Christian Moms Get the Blues