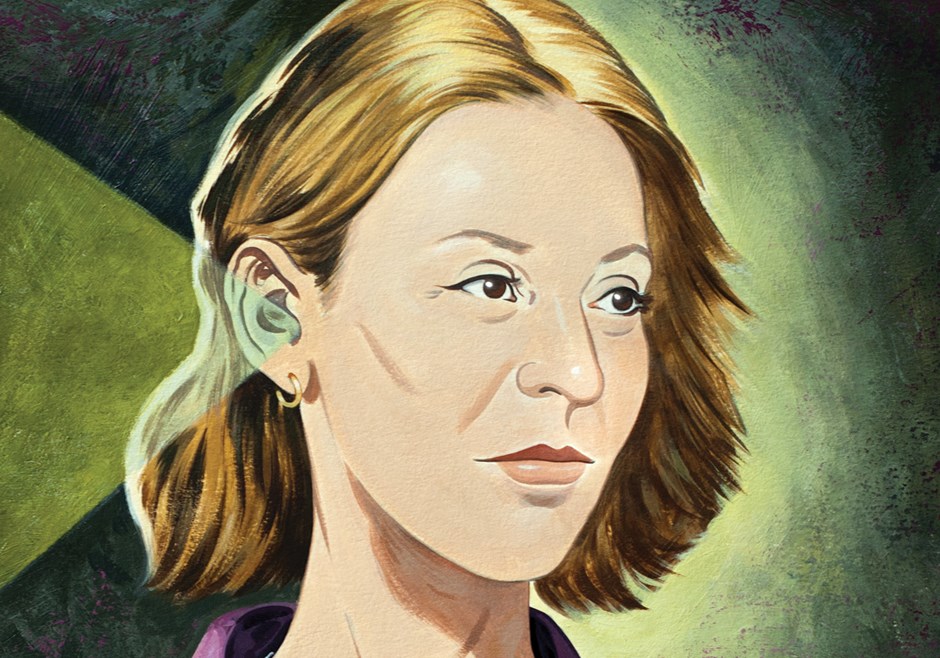 Image: Illustration by David Brinley
Jesus Calling didn't seem destined to sell millions. And then, quite unexpectedly, it did.
During the first three years after its 2004 publication, Jesus Calling: Enjoying Peace in His Presence sold a total of only 59,000 copies, a modest success for a daily devotional from a then-unknown author. But then book sales skyrocketed: 220,000 copies in 2008 alone.
Sales of the book have nearly doubled in each successive year, says Laura Minchew, senior vice president of specialty publishing at Thomas Nelson. As of this summer, Jesus Calling had sold 9 million copies in 26 languages, and Publishers Weekly reported that it remained the No. 5 bestseller of the first half of 2013—for all books, not just Christian ones: It outsold Fifty Shades of Grey.
But even as the book continues to top bestseller lists (and prompts spinoffs, including a devotional Bible, a storybook, and women's, teen's, and children's editions), its author, Sarah Young, remains virtually unknown. Most people seem unaware of who Young is, even if they have read Jesus Calling.
Yet not everyone is so enthusiastic that Jesus Calling is reinvigorating interest in the theology behind Young's writings—and, by extension, in Young herself. Young bases her works on listening prayer, a theological practice in which a person aims to hear messages directly from God. Critical readers want to know: Does Young really think Jesus is speaking directly to her? Is he?
Woman of Listening Prayer
In a time when the size of one's Christian book contract is directly proportional to one's "platform," Young is a marked counterexample. Unlike almost every well-known Christian author, Young refrains from promotional book tours, blogs, and speaking circuits.
But also unlike many of today's bestselling writers, Young suffers from debilitating health conditions. She says the ongoing issues, which never have been properly diagnosed, prevent her from spending time in the spotlight.
In some senses, that's just the way she likes it. Away from the celebrity status that a best-selling book could afford, Minchew says, Young spends her time doing what she loves: praying and listening.
After all these years, she still hears Jesus calling.
However, Jesus is one of the few calling Young; she is not available for interviews, whether in person or over the phone. After offering CT an exclusive phone interview, Young eventually declined to participate due to additional health setbacks. (She later agreed to answer some of CT's questions for this story via e-mail through Minchew.)
The only real interview Young has given since the release of Jesus Calling is a Thomas Nelson–approved Q&A with Minchew herself, who has known Young since 2008. That's when Minchew took over as publisher of Thomas Nelson's gift books division and just before sales skyrocketed. Over that time, Minchew says, she and Young have become "very dear friends," Skyping often and e-mailing almost every day. (Such a relationship with one's publisher is one more Young rarity.)
"She is a woman of prayer," Minchew says, "a woman who loves the Lord."
That love manifests itself in Young's practice of journaling, through which she has collected—and later published—messages from God for decades.
Young became a Christian as an adult after studying at Francis Schaeffer's L'Abri in Switzerland, where she says she first experienced the presence of "Sweet Jesus." At that point, she already had earned a bachelor's degree in philosophy from Wellesley College and a master's degree at Tufts University. Following her conversion, she earned a degree from St. Louis's Covenant Theological Seminary, where she met her husband, Steve.
Together they worked as Presbyterian Church in America missionaries in Japan for eight years, during which Young gave birth to two children. In 1991, after Young completed a counseling degree from Georgia State University (and shortly after she began journaling), the Youngs moved to Australia to work with Japanese immigrants.
Margaret Thatcher, whose husband ministered with Young's husband at Henderson Memorial Presbyterian Church in Perth, describes Young as gentle, interesting, and generous. The two women attended ministers' wives breakfasts and worship services together, but Thatcher says Young stayed in the background.
"Whenever I saw her, [Young] seemed to be encouraging others rather than focusing on herself," she says. "One always had the feeling she was praying for the church always, even if she was physically isolated from it due to illness."
To any healthy person, Young's life may indeed seem isolating. In 2010, Young wrote in a support letter that she sometimes felt as though her skin had "been stuck with a needle or like someone has set fire to it. The pain is so bad I get dizzy."
She battled two co-infections of Lyme disease (including a seven-year misdiagnosis of chronic fatigue syndrome) and mild to severe vertigo throughout her entire service in Perth. As a result, Young says via e-mail, she spent much of her time "living in one room in our home in Perth for about 20 hours a day."
Not anymore. This spring, the Youngs moved from Perth back to Nashville—Young's hometown—partially to seek medical treatment. Now that she has returned permanently to the States, Young told CT in a separate, personal e-mail, she is looking forward to spending more time with her two grandchildren, Elie and John, who live in North Carolina.
But even though she plans to stay busy as a doting grandmother and praying author—she currently is writing another yearlong devotional in the same format as Jesus Calling—the health setbacks continue.
However, Young also has written that her illness may be part of a spiritual struggle against her family's missionary work and her writing. Young wrote that she struggles to overcome the "trenches of adversity." This was especially true while writing Jesus Today, the 2012 follow-up to Jesus Calling. She credits that book to the fact that she faced the hopelessness of a serious illness.
That hopelessness is common to many Americans, Young says in the introduction to Jesus Today. And it's one reason many readers say they feel more connected to Jesus after reading her books: They help people feel Jesus "right where we are."
Minchew says that's why she thinks her friend's words do come from Jesus.
"I don't know how so many people can read the same page with such different needs and feel like it is speaking to them unless it is them being open to the Lord speaking," she says.
A Promise to Speak?
Christians throughout the centuries have accepted the idea that God speaks to them, but the specific discipline of listening prayer hasn't been an evangelical strong suit. If book sales are any indication, though, Jesus Calling has reignited a fire for the practice—as well as debate over the dangers of it.
Christians always have felt that listening and meditation are important spiritual disciplines, says Richard Foster, founder of Renovaré and author of Celebration of Discipline. As a result, they have no reason to assume that God does not respond when they engage him in interactive conversation; that's what real prayer is.
"Listening prayer is the meditative side of that ongoing conversation," Foster says. "We speak with God about our needs, and [then] we listen."
Young told CT in the e-mail through Minchew that her method of listening involves meditating on Scripture and spending quiet time in prayer—"listening and then writing what I feel he is placing on my heart".
"Of course, we don't have audible conversation," she says. "It's a quiet and personal time of praying, Bible reading, and seeking the guidance of the Holy Spirit."
But if it's that simple, why is Young's take on listening prayer in Jesus Calling, especially the book's claim to contain the actual words of Jesus, ruffling feathers among theologians and scholars?
Because it's hardly that simple.
Ben Witherington, professor of New Testament for doctoral studies at Asbury Theological Seminary, says Young's writings aren't prayer at all. The Bible defines prayer as a human-generated activity toward God, he says. If humans do receive a genuine, new word of revelation from God, that's a specific spiritual gift—and not one usually associated with theologically conservative, Reformed Presbyterians. But it isn't the same as prayer.
It could be that Young is the recipient of this particular gift, but the reassuring words of Jesus Calling don't seem that revelatory. Young's writings are "nothing that [she] couldn't have gotten from just reading the New Testament," he says.
Michael Horton, J. Gresham Machen Professor of Systematic Theology and Apologetics at Westminster Seminary California, agrees. He says Young's emphasis on each reader's personal, private relationship with Christ is well intentioned, but the practice could be dangerous because God has not promised to speak to Christians individually. As a result, Horton says, Christians should be concerned about the book on two different levels, in terms of both the method Young uses and the content of her book.
Young exhorts readers, in the "voice" of God, to "focus your thoughts on Me" and to "think about who I AM in all My Power and Glory; ponder also the depth and breadth of My Love for you."
"Come to Me with a teachable spirit, eager to be changed. A close walk with Me is a life of continual newness," Young writes in Jesus Calling. "As you focus your thoughts on Me, be aware that I am fully attentive to you."
In another passage, Young writes that Christians who find themselves "in the thick of battle [should] call upon My Name: 'Jesus, help me!' At that instant, the battle becomes Mine; your role is simply to trust Me as I fight for you."
"That's very different from the Psalms, where the psalmist reminds us of God's mighty deeds," Horton says. "[In Jesus Calling] there's not much proclamation of God's mighty works as the basis for our drawing close to God."
Moreover, the constant calls for more and greater trust force Christians to focus on themselves, rather than focus on Jesus by means of the Word—much the way a modern, Western therapist would instruct, says David Crump, professor of religion at Calvin College. That's not surprising, given Young's own background in counseling, he says. And it wouldn't be as much of an issue if Young simply were producing positive-thinking, self-help devotionals.
"But she puts her thoughts into the first person and then presents that 'person' as the resurrected Lord. Frankly, I find this to be outrageous," Crump says. "I'm sure she is a very devout, pious woman, but I'm tempted to call this blasphemy."
Listening for God Knows What
Blasphemy or not, Jesus Calling represents well-intentioned piety that has a long history in evangelicalism. These pietistic movements, which emphasize the emotional and personal aspects of faith, downplay sacraments such as Communion and baptism. The latter are the ordinary means of grace by and in which Jesus has promised to be present through the Holy Spirit, Horton says.
"People are going to discover the presence of Jesus by hearing more of his Word proclaimed and by regular attendance upon public means of grace," he says. "Yet the tendency [of Protestantism] has been to reduce preaching and the sacraments to object lessons."
That reduction is a distinctly American religious quality, says James Danaher, professor of philosophy at Nyack College in New York. And it has left millions of Protestant Christians saying, "I want more."
Young makes it clear that hearing from Jesus is something "more," blurring the distinction between God speaking through Scripture and Christians speaking to God in prayer. When she first began listening prayer, she was interested in two-way communication.
"I knew that God communicated with me through the Bible," she writes, "but I yearned for more."
According to Paul Miller, executive director of seeJesus and author of A Praying Life: Connecting With God in a Distracting World, the word more implies that God was not enough for Young, even though she meditates on Scripture and relies on the promptings of the Spirit in the midst of her struggles with illness.
"Sarah has suffered a lot, and when you suffer over a long period of time, the veil between heaven and earth thins," Miller says. "You sense God, you feel him, you experience him, and there's this awareness of God that goes so deep into the soul."
Young says she has come to rely on personal messages from God in her relationship with him. "The more difficult my life circumstances, the more I need these encouraging directives from my Creator," she writes in Jesus Calling's introduction.
Within the same few pages, though, she emphasizes that she "continually [depends] on the Holy Spirit's help" to ensure that the messages she hears are consistent with the Bible, "the only inerrant Word of God."
Similarly, in the introduction to Jesus Today, Young writes that she listens selectively and rejects anything unbiblical: "I believe the Bible is the infallible Word of God, and I strive to present to my readers only what is consistent with that unchanging standard."
Young told CT that her books "are designed to help people connect not only with Jesus, the living Word, but also with the Bible, the written Word." That means Jesus Calling is intended only as devotions that point readers to the Bible.
But Horton reads it differently. He says Young seems to claim that she needed "more" than Scripture to have a close walk with God—and encourages others to do so as well. "[It's as if Young is saying,] 'I wanted something more, so here is a collection of the more I received from Jesus,'" Horton says.
But Foster says listening prayer isn't extra; it's just a different discipline that has fallen out of popularity. Listening prayer was a mainstay of Christian thinking about prayer for centuries, but the rise of rationalism—and secularism—in society cut off the practice, he says.
Nyack's Danaher, author of Contemplative Prayer: A Theology for the Twenty-First Century, says Christian mystics throughout the centuries have experienced the "undeniable and ineffable presence of God." What's new in evangelicalism is the desire to tie down that experience with words, he says. "There should always be a skepticism: 'These are the words I'm using, but the experience was different than this.'"
Modern forms of listening prayer first appeared in a book titled God Calling in the early 20th century. In God Calling, a daily devotional that is remarkably similar to Jesus Calling, two anonymous listeners recorded and published the words they say God spoke to them. The so-called "listeners" never revealed their identities.
The book's editor, A. J. Russell (who often is misidentified as the author), wrote that he was "confident that [God] opened their eyes to many things which they and this generation greatly need to know."
However, Russell qualified his endorsement: "I do not believe in the verbal inspiration of this or any book, but I do believe that these two women have been led and that much of what is written is very clear leading indeed."
Young was inspired to start her listening journal—entries in which eventually became part of Jesus Calling—the year after she read God Calling. "I began to wonder if I, too, could receive messages during my times of communing with God," she writes in Jesus Calling. "Increasingly, I wanted to hear what God had to say to me personally on a given day."
'I began to wonder if I, too, could receive messages during my times of communing with God. Increasingly, I wanted to hear what God had to say to me personally on a given day.'—Sarah Young
Mary Jean Young (no relation) is a Chicago-area Anglican and teacher who has practiced listening prayer for eight years. She is an avid reader of both God Calling and Jesus Calling. She says the books appeal to her because she recognizes the voice speaking through the words: The voice belongs to Jesus.
It's no matter that the books are so similar. If the words truly do come from God, one would expect his voice to sound the same, even when speaking across generations or cultures, Mary Jean says.
Michael Farley, director of worship at St. Louis's Central Presbyterian Church and adjunct professor of practical theology at Covenant Theological Seminary (where Young studied), thinks that Sarah Young's use of first person is just a rhetorical device.
"It seems that what she's doing is illumination, [giving] insight into the meaning of Scripture and its application to you," Farley says. "She's unfolding Scripture's meaning by the way that she's rephrasing and explaining and elaborating on the existing content."
A paraphrase is a perfectly valid form of scriptural interpretation, he says. More important, it's one that fits well with Young's Reformed theology.
Similarly, Minchew says Young's listening is no different from a preacher who prays over a passage of Scripture and then preaches on what he believes God is saying.
"Her writing is based on what she has read in Scripture and through prayer," Minchew says. "If you really get into Scripture and let it speak to you and come with a willing spirit, the Spirit will speak to your heart."
So, if all Christians agree that it is normative for God to speak, the disagreement is merely over method, says Seth Barnes, founder of Adventures in Missions and an enthusiastic supporter of listening prayer. The Bible promises that God speaks through the closed canon of Scripture. But that doesn't confine God to speaking only through the written Word.
"God is going to speak however he chooses," Barnes says. "At the same time, we know God is personal and is very clear in Scripture that 'my sheep hear my voice.'"
Foster and Barnes both say that listening prayer is more than listening through strained silence. Rather, the practice is just a heightened awareness of how God is speaking at any time.
"If we really believe, as the early Christians did, that Jesus is the fulfillment of Deuteronomy 18:15 [The Lord your God will raise up for you a prophet like me from among you, from your fellow Israelites. You must listen to him], the task is to be silent and listen to the Lord," Foster says. "There's nothing mysterious about it."
Melissa Steffan was editorial resident for Christianity Today while reporting this story. She lives in Washington, D.C.
Have something to add about this? See something we missed? Share your feedback here.
Jesus Calling, Padded Hardcover, with Scripture References: Enjoying Peace in His Presence (A 365-Day Devotional)
Thomas Nelson
2004-10-10
416 pp., 10.98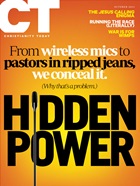 This article is from the October 2013 issue.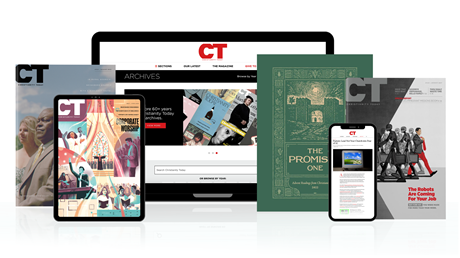 Annual & Monthly subscriptions available.
Print & Digital Issues of CT magazine
Complete access to every article on ChristianityToday.com
Unlimited access to 65+ years of CT's online archives
Member-only special issues
Subscribe
Sarah Young Still Hears Jesus Calling
Sarah Young Still Hears Jesus Calling