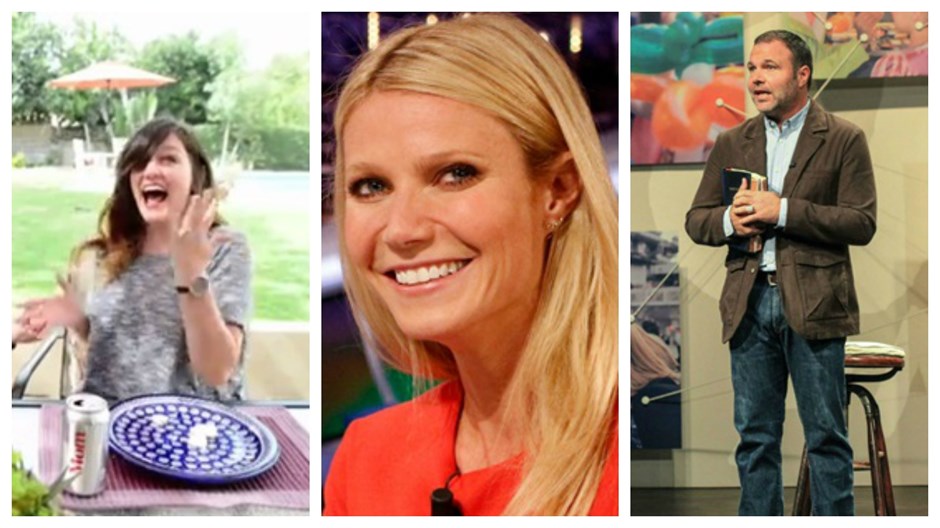 It's hard to sum up a year's worth of Her.meneutics posts, especially when 2014 brought us more new voices and guest writers than ever, covering topics across pop culture, church life, and news.
But this is our best attempt, listing both our most popular posts and our regular writers' favorites from Her.meneutics' fifth year.
Here's to launching conversations on tough topics; challenging status-quo thinking; exploring Christian themes in entertainment; and representing a range of perspectives from smart, gospel-focused evangelical women.
Our Readers' Favorites: The Most Popular Posts of 2015
1. The Real Problem With Female Masturbation (Jordan Monge)
2. Good Sex Comes to Those Who Wait? (Courtney Reissig)
3. Forgiving My Pastor, Mark Driscoll (Celeste Gracey)
4. Marriage in the Age of 'Conscious Uncoupling' (Jennifer Grant)
5. Beyonce vs. the Bible (Sharon Hodde Miller)
6. Stockpiling Treasures in My Junk Closet (Margot Starbuck)
7. Porn and the Singleness Panic (Gina Dalfonzo)
8. Christian Couple Responds After #ShareACoke Baby Announcement Goes Viral (Marie Osborne)
9. When a Stay-at-Home Mom Needs Hired Help (Marie Osborne)
10. The Problem With Trying on Atheism (Laura Turner)
Our Writers' Favorites: Our Picks for the Best of 2014
Something's Wrong for Our Sisters (Grace Biskie)
"I have found that within the evangelical church those who speak out about such topics are frequently dismissed, accused of being too liberal, and/or race baiters. However, in recent months, I've seen some change for the better. I see more brothers and sisters accepting the fact that we can love our country while also acknowledging that we still live in a racialized America. My hope is that the church will lead the way in racial reconciliation." —Marlena Graves
Why We Don't Just Need Community, We Need Church (Caryn Rivadeneira and Marlena Graves)
"Like most of us, I have friends who opt for Christian community instead of church. And like the writers of this piece, I think church—not just community—is hugely important in the Christian life. I love this, from Caryn and Marlena's piece: 'When we sing in church, we join voices—all of us, the happy, the sad, the rich, the broke, the healthy, the sick, the faithful, the doubters, the straight-and-narrow-ers, the wanderers, the popular, the lonely—and profess words we'd never otherwise say together.'" —Jennifer Grant
Christine Caine, Liberty University to Launch 'Lean In'-Type Program for Christian Women (Kate Shellnutt)
"My favorite post of 2014 is admittedly self-serving: it's Kate Shellnutt's post announcing the upcoming launch of the women's leadership program, Propel, at my own Liberty University. I'm excited about this news because I believe Propel will poise Christian women and the church for better ministry and cultural impact in the 21st century." —Karen Swallow Prior
'Jane the Virgin' Pokes Serious Holes Through Our Reasons to Wait (Alicia Cohn)
"I loved lots of the posts this year, but one that stood out was Alicia Cohn's discussion of Jane the Virgin, highlighting healthy motivations for virginity (relational trust) vs. unhealthy (fear or a desire for power)." —Ruth Moon
Marriage in the Age of 'Conscious Uncoupling' (Jennifer Grant)
"It was a thoughtful look at the hard but transforming work of marriage. I especially loved this excerpt: '[Drs. Habib Sadeghi and Sherry Sami] recommend we avoid being brittle… but instead understand that the purpose of our intimate relationships is to help us progress into "better lives" for ourselves. I believe marriage is a sacrament, an outward sign of divine grace. Living out that sacrament and engaging in real forgiveness is what keeps my husband and I from becoming rigid, hollow people—not trading our spouse in when we feel bored or disappointed or not "happy" anymore.'" —Sharon Hodde Miller
Our Brothers' Keepers: A Brokenhearted Black Woman Speaks Out (Hope E. Ferguson)
"Hope Ferguson's words about her fears for the safety of African-American men echoed prophetically throughout the events of this shattering year." —Michelle Van Loon
The Benefits of Having Other People Raise Your Kids (Sharon Hodde Miller)
"As the mother of three, I am so thankful for the Sunday school teachers, surrogate grandmothers, and people in the pews of my church who invest themselves in my children and let them see that other people—grown-ups!—love Jesus, too. My children's souls are too precious and too weighty to be entrusted to me alone. In a world of Christian helicopter parents, I'm glad Miller points out the positive value of letting go." —Megan Hill
Three Ways Catholic Tradition Bolstered My Protestant Faith (Andrea Palpant Dilley)
"As a Protestant with a lot of Catholic relatives, friends, and colleagues, this really resonated with me. I thought it was very timely and profound." —Gina Dalfonzo
To Publish A Predator (Halee Gray Scott)
"Halee Gray Scott's courageous recounting of her rape by a youth pastor was an important piece of her rebuttal of Leadership Journal's wrong-headed article." —Michelle Van Loon
The Normal, Drama-Free, Totally-Healthy Christian Homeschool Movement (Ruth Moon)
"Ruth Moon… provides a terrific reminder that Christians need to seek uncommon truth in the midst of a culture that fixates on horror stories—and managed to write it without sounding defensive of the 'homeschooler culture' she and I both experienced." —Alicia Cohn
When Rural Traditions Get Hipster Cred (Hannah Anderson)
"My own grandmother passed away this year, and Anderson's words were to me a validation of Grandma's dignity as a hard-working, practical, and decidedly un-hip gardener and produce-canner. The jars of tomatoes and peaches and apple slices that she generously brought to us each summer were a treat for us, but they were daily sustenance for her and Grandpa through the long winters on their rural Pennsylvania acres. I'm thankful for Anderson's reminder that Grandma was not trendy, and that's perfectly fine." —Megan Hill
The Gospel of Interracial Marriage (Trillia Newbell)
"I have most appreciated the Her.meneutics posts that broke new ground for the blog, changed the conversation (by introducing something new, rather than a new perspective on a story in the news), or represented a rarely heard perspective. One of my faves was Trillia's piece on interracial marriage." —Anna Broadway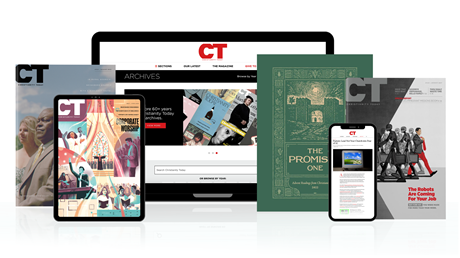 Subscribe to Christianity Today and get access to this article plus 65+ years of archives.
Home delivery of CT magazine
Complete access to articles on ChristianityToday.com
Over 120 years of magazine archives plus full access to all of CT's online archives
Subscribe Now
Our Top Posts of 2014: Mark Driscoll, Conscious Uncoupling, and More
Our Top Posts of 2014: Mark Driscoll, Conscious ...