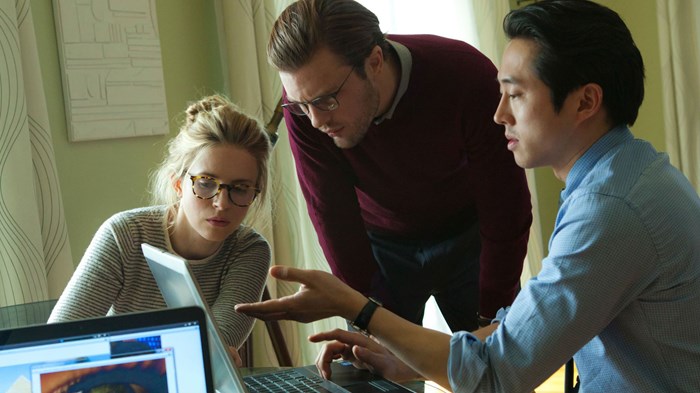 Image: Fox Searchlight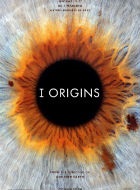 For a little while, I Origins looks good enough and seems deep enough that you think it's actually a good movie. It's clearly a movie in the wake of Shane Carruth's Upstream Color. Director Mike Cahill's previous effort, Another Earth, shares little of I Origin's aesthetic, which can be described as "a friend of a cousin of Terence Malick."
Apparently Cahill thought Upstream Color's fundamental problem was its lack of explaining. Unfortunately, to rectify this, Cahill telegraphs every development in I Origins from about six miles away.
The movie revolves around Ian (Michael Pitt), a grad student with an ocular obsession who's trying to disprove Intelligent Design "once and for all" by showing that eyes can evolve from eyeless animals. One night, at a Halloween party, he meets Sofi, woman wearing a face-mask that covers everything but her eyes (Astrid Berges-Frisbey). They separate at the party, though, and he's sure he'll never see her again.
But a few weeks later, a series of dazzling coincidences reunites the couple, who immediately begin a passionate love affair. (The fact that this "dazzling coincidence" happens amidst a staggering number of elevens (I I, eye-eye) shows the kind of slap-your-forehead obviousness this movie considers "clever.") They stay together until a tragic accident, at which point it's only Ian's lab partner Karen (Brit Marling) who can get Ian back on track to disproving intelligent design.
The drama's focal point is the discovery that children are being born who have exact iris matches with the recently deceased—a question that prompts Ian and co. to speculate about whether this is just a wacky ...
1