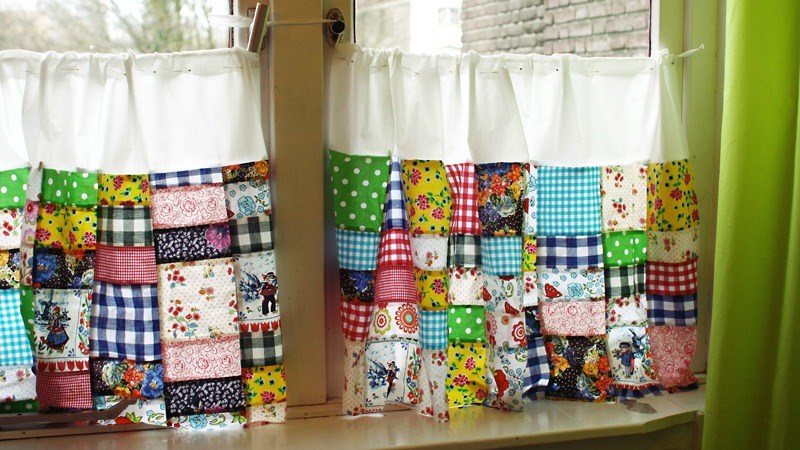 Image: suzettesuzette / Flickr
1987 called. It wants its tissue box cover back. You know the one, made by hand in colonial blue and dusty rose calico.
Author David Murrow appears to have found the final resting place of this artifact in the churches he's visited. He excerpted a section from his book, How Women Help Men Find God, in a blog post entitled "Does Your Church Look Like A Beauty Parlor?", describing the country-folksy décor in some small and mid-sized church buildings:
As I speak in churches, I notice the beauty salon motif everywhere. Quilted banners and silk flower arrangements adorn church lobbies. More quilts, banners, and ribbons cover the sanctuary walls, complemented with fresh flowers on the altar, a lace doily on the Communion table, and boxes of Kleenex under every pew.
I've never been inside a beauty salon like that, but I have seen enough churches adorned with the discards from fading home decorating trends to picture the dated décor in women's bathrooms, lobbies, and sanctuary spaces of various older churches.
Murrow contends that girly décor in a church building is off-putting to men. Well, it's off-putting to many women, too.
In the Old Testament, the tabernacle, then the temple, were entirely other and completely different than the homes of his people. That is to say, no one would bring in the ancient equivalent of a toilet paper cover or wall-hanging to adorn such a holy place.
God himself prescribed the design of these buildings to show his people what he was like and how they could worship him. These holy sanctuaries were "a copy and shadow of what is in heaven" (Heb. 8:5), serving as the spiritual home for his people until in the fullness of time, Jesus himself fulfilled the beautiful temple's role as he became for us priest, sacrifice and sanctuary.
Our gathering spaces are secondary to the reality that the Lord is among us whenever and wherever we gather. Our Jesus-following spiritual forebears gathered to connect with one another in homes, catacombs, prison cells, and under the shelter of forest canopy. In many places in the world, they still do. Of course, many of these Jesus-following forebears also built and gathered for worship in church buildings.
Whether a breathtaking cathedral, a simple adobe building echoing the desert landscape, or a space enclosed by steel, glass and light, these sacred spaces had an entirely different purpose and function than that of a family home. A church building was (and is) a place for the community of called-out ones to worship, pray, learn, and share communion.
Church buildings through history have reflected architectural and aesthetic trends of the time and place in which they've been built as well as the horizontal purpose of gathering God's people to one another. But there has always been a solemn awareness that this gathering also has a strong transcendent, vertical dimension to it as the community is gathered first and foremost to connect with God.
Those calico tissue boxes don't point to a feminized church, as Murrow contends, as much as they do a too-casual approach to God.
Hospitality should mark us as people of God, and many churches have done a great job communicating a sense of relaxed welcome to visitors and members alike. Coffee bars and family room-like lounge spaces are meant to showcase a congregation's commitment to hospitality. I wonder if our current overemphasis on the horizontal has flattened our sense of the vertical component of our church gathering spaces. If our focus is solely on our relationships with one another, reverence to God inadvertently becomes secondary, like an awkward party-crasher that doesn't quite belong.
A decade ago, I was on staff at a church with a decorating committee with the kind of sentimentalist sensibilities described by Murrow. The three committee members believed the church building was meant to be a reflection of their personal home decorating tastes and dragged in fake Corinthian columns, plastic vines, and gallons of earth-toned paint to prove their point. The church looked as though a craft store had vomited its contents all over the cinder-block walls.
Decorated to the nines, its trendy, temporal styling proclaimed the horizontal nature of our gatherings. When I see pictures of the church interiors today, much of the committee's work from a decade ago has been painted over in hipper colors. It appears that HGTV is a now member of the decorating committee.
What hallows our spaces is the presence of a holy God who meets us there as we worship him together. We ourselves are what forms and beautifies the church building. In a Her.meneutics post last summer about how disorienting it can be to worship in an unfamiliar space reflecting a different church tradition, writer Abby Stocker noted, "In focusing our attention on where we are, we lose out on what the space can tell about who we are in the Body of Christ."
At a time where home design has its own network in addition to a host of shelter magazines, maybe its time to ask different questions before we bring in either Granny's doilies or the latest wrought iron wall art from the craft store to adorn our worship space.
What is the purpose for this space? How does the space function both horizontally, in welcome of others, and vertically, in connecting our physically gathered community with a holy God? The answers to those questions will lead us in a different direction than our own tastes would lead us. And to borrow a phrase from home decorating maven Martha Stewart, that's a good thing.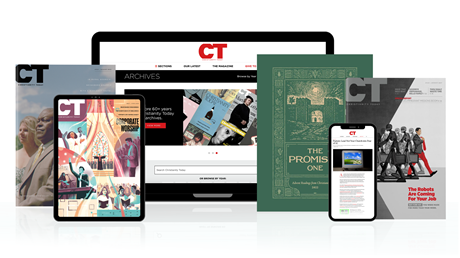 Annual & Monthly subscriptions available.
Print & Digital Issues of CT magazine
Complete access to every article on ChristianityToday.com
Unlimited access to 65+ years of CT's online archives
Member-only special issues
Subscribe
The Church Deserves Better than Ugly Decorations
The Church Deserves Better than Ugly Decorations