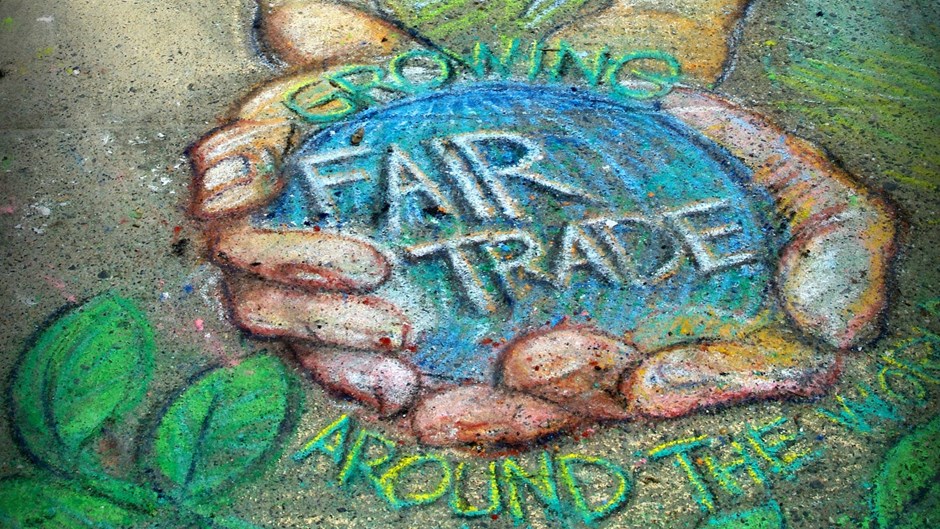 Image: fauxto_dkp / Flickr
A few years ago, the U.S. Securities and Exchange Commission (SEC) adopted a rule requiring companies publicly to disclose their use of conflict minerals sourced from the Democratic Republic of the Congo (DRC) and its neighbors. The first deadline for filing was the end of May this year.
In this combative region, armed groups and militants are affiliated with a number of mining operations, so purchasing such minerals can – often unwittingly – put companies and consumers in the position of funding the warfare, hence the name "conflict minerals." Time magazine recently asked the grisly and provocative question, "Is There Blood on Your Laptop?" (The title recalls "blood diamond," a term for gems mined in war zones as portrayed and popularized in the 2006 movie of the same name.)
Experts on the region remind us that unrest in the DRC is far more complex than ending the sale of tin, tungsten, tantalum, and gold – the minerals mined in the country that are used in microchips, semiconductors, and circuit boards.
Without doubt, the mining conditions in the region are inhumane, rebel fighting – funded at least in part by the sale of these natural resources – has displaced more than a hundred thousand people, and the suffering of those caught in militia's paths has been devastating.
As is true all over the world, however, untangling the root causes of the violence and suffering is more complicated than creating a new piece of legislation half a world away.
Apple, like many of its peers, has said that it is committed to ensuring that its products are free of conflict minerals, but that it cannot, at present, conclusively determine the country of origin of all of the minerals found in its products. (Not to mention the allegations of poor working conditions at the Chinese factories where our gadgets are made.) So what are we to do? Boycott smart phones until we are sure that they contain no conflict minerals?
Asking questions about the origins of what we buy has become commonplace over the past few decades. The ongoing issue of "fair trade" emerged again recently after a third shopper in the U.K. reported finding hand-sewn labels in her new clothing complaining of "degrading sweatshop conditions" and "exhausting hours." Primark, the discount fashion retailer from which the items were purchased, was quick to insist that the company follows a "strict code of ethics" in its garment production.
Regardless of whether the label was sewn by a struggling garment worker in Southeast Asia or, as some have suggested, was part of a homegrown, guerrilla advocacy campaign in Britain, the fact that more than 1,100 people were killed just over a year ago in a garment factory collapse in Bangladesh makes these messages chilling.
The morning after the disaster, I looked at my teenage son's three best shirts hanging neatly in his closet. American Eagle, read the first label. Surely with a name like that, I'd find that the shirt was manufactured here in the U.S. Instead: "Made in Bangladesh." The same was true for the other two – a crisp, white oxford with an Izod label and a striped button-down we'd bought at Gap. Bangladesh is second only to China as a garment exporter. It also has the lowest labor costs in the world; the minimum wage for garment workers is $37 a month – about the price of one of my son's dress shirts.
I wish I could tell you that, since the factory collapse, I have been intentional about buying only ethically manufactured clothing. Although I have discovered and now give business to brands such as Patagonia and Threads for Thought, there have been plenty of times when I've thrown a swimming suit or a pair of leggings into the cart at Target and not even thought about checking to see where they were made. But, little by little, I do find myself paying closer attention to the items I buy and trying to weigh their costs not only to the health of the planet, but to the people who have worked to produce them.
Before we were worried about what was in our iPhones or where our T-shirts were made, the fair trade movement focused mostly on crops. Years ago, on entering my kitchen and seeing a fruit bowl (stocked with organic produce, mind you!), an acquaintance pointed in dismay at the bananas, shocked that I would buy that particular brand due to the company's documented history of exploiting plantation workers in Central America. She thoroughly chastised me, noting (as though I needed to be reminded), that my youngest child had been adopted from the region.
"You are oppressing your daughter's people," the woman said, her eyes flashing. I added bananas to the "It's complicated" column on my mental shopping list.
Although it is tempting to dismiss as too complicated investigating the origins of what we buy, we shouldn't simply ignore the stickers on our bananas or the labels in our clothing. Instead, we can remember that raising awareness about injustice and corruption actually does make a difference.
The growing number of fair trade products – including coffee, quinoa, and chocolate – in grocery stores comes after consumers have demanded that companies make ethics and the environment, and not just revenue, priorities. Our efforts today have the potential to similarly impact the economic landscape for sourcing all sorts of goods—from clothing to computers.
After the factory collapse in Bangladesh, a quality inspector who survived the building's collapse described being caught in the dust and rubble, desperate to escape, to The New York Times."We were screaming, shouting, saying, 'Save me! I am here!'" he said.
Let us not, in the glimmer of the artificial light and pleasant climate control of our superstores, forget those who labor to create the things we buy.
Like us, they are here.
Like us, they long to be saved.
Jennifer Grant is the author of four books:Love You More, MOMumental, Disquiet Time, and Wholehearted Living. Find her online at jennifergrant.com.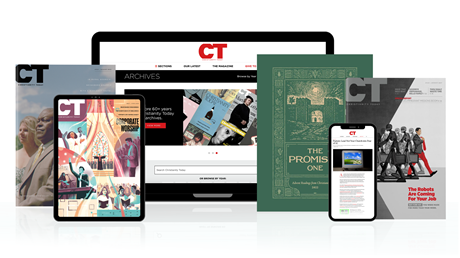 Subscribe to Christianity Today and get access to this article plus 65+ years of archives.
Home delivery of CT magazine
Complete access to articles on ChristianityToday.com
Over 120 years of magazine archives plus full access to all of CT's online archives
Subscribe Now
Fair Trade in an Unfair World
Fair Trade in an Unfair World