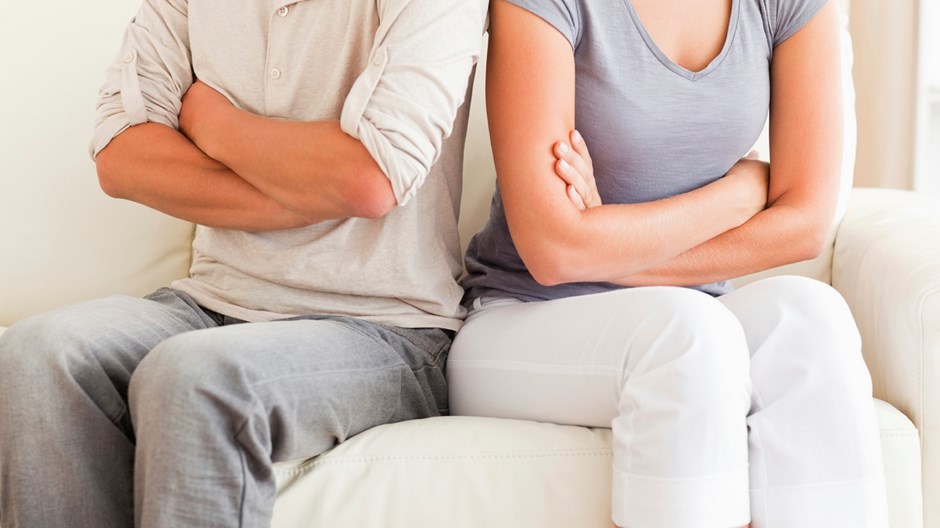 Ever had conflict in your family? Yeah, we have too.
Ever tried to pretend you don't have family conflict? Put on your happy face and smiled for the world, taking pains to give the impression that your family life is like a giant game of Candyland?
We've all done that too. The funny thing is, even though we try to hide it, we know that every family has conflict. But it's just as common to feel that conflict shouldn't happen, especially in happy Christian families. What if there's another way to look at it?
Conflict is a fact of life in a world full of imperfect people. And on its own, conflict is not a big problem. But the way we deal with conflict can be a big problem.
Conflict is an opportunity to fulfill God's calling for families. When we look at it that way, we don't have to fear it.
Conflict is an opportunity to fulfill God's calling for families. When we look at it that way, we don't have to fear it.
God's calling for families is the same calling he has for all individuals who follow Christ: We are supposed to represent him in our life here on Earth. This is the purpose of our lives. Because Jesus has bought our lives with his own, our lives no longer belong to us. We have something—Someone—much greater to live for.
The apostle Paul tells us about our calling in Ephesians 4:1–3: "I, a prisoner for serving the Lord, beg you to lead a life worthy of your calling, for you have been called by God. Always be humble and gentle. Be patient with each other, making allowance for each other's faults because of your love. Make every effort to keep yourselves united in the Spirit, binding yourselves together with peace."
When we read verses like these, we often assume these relational principles apply only to people we don't live with, like people we go to church with, our bosses and coworkers, our neighbors, and those we see in the supermarket. But they apply to our family relationships as well. From your boring husband and your irresponsible kids, to your invasive father-in-law and your selfish siblings—they apply to everybody. These verses present a picture of the way our families should function.
When Paul wrote, "Live a life worthy of your calling," he was telling Christians to live up to the privilege we have to represent Christ on this planet. Each of us is called to do that, and our families are too. We've identified four different ways our family conflicts are a part of fulfilling our calling.
1. We are called to become more like Jesus
As a therapist, Trevor frequently hears reports like these:
"If only he'd change. If only she'd change."
"I told her from the very beginning, what you see is what you get."
"You can't teach an old dog new tricks!"
"They are overreacting. It's no big deal. They should choose to deal with it."
"It's not my problem. It's their problem. I'm not changing."
God loves us as we are, and one of the ways he shows his love is by not leaving us the way we are. God takes us as we are and begins to transform us, making us more like the people he wants us to be. When people commit their lives to Jesus and follow him, he gives us a great gift—the Holy Spirit of God, dwelling in us, doing this work of transformation.
Christianity is not about being good. It's about recognizing that we aren't good enough, and we can't be good enough.
In Galatians 5:22–23, the apostle Paul talked about some of the things the Holy Spirit produces in our lives. These qualities aren't described as things we should try to do more often. They are things that begin to come naturally for us as God's Holy Spirit fills us and makes us people we couldn't be on our own. Christianity is not about being good. It's about recognizing that we aren't good enough, and we can't be good enough. And once we do that, God will begin to change us. That process of change is called sanctification.
We can't make this process happen, but we can choose to resist or welcome change. We have a responsibility to pursue a relationship with Christ, welcome the changes he brings in our lives, and listen to the voice of the Holy Spirit guiding us to be better people within our families. Even in family conflict—especially in family conflict.
2. We are called to be disciplined
The fruit of the Spirit includes self-control. This doesn't mean that the Holy Spirit takes over our will and makes us perfect robots. He changes our desires and enables us to exercise more discipline in our lives. We are expected to embrace this quality and practice it in relationships with everyone, including our families.
Several Bible passages speak of the need to exercise self-control, especially in what we say to others. Some of the most powerful and convicting verses are in the book of James. James 3:3–10 and James 1:19–26 tell us something we already know from experience: Our words are powerful and can do great damage.
With God's help, we can control our tongues and choose to speak productively, not destructively. Ultimately, it comes down to a choice. Do we choose to be molded and transformed by God this day? As we become more like Jesus, this becomes easier because Jesus is living more abundantly in us. We must choose to submit to the Spirit's work and God's rules and instructions and create healthy habits and a healthy system at home.
3. We are called to put others first
It doesn't take a social scientist to realize that all of us want to be number one. From the beginning of our lives, we long for power and control and self-preservation. When we're in conflict or competition, it doesn't come naturally for us to put the other person first. But that's exactly what God asks us to do.
In his letter to the Ephesians, the apostle Paul gives several instructions for what it means to live as a Christian. Among them is the instruction to "Submit to one another out of reverence for Christ" (Ephesians 5:21).
Some people talk about the word submit only in the context of marriage, and only when they're talking about wives. But this instruction actually applies to everyone in the family—and everyone in God's family.
To be clear, submission does not mean allowing someone else to abuse you or allowing another person to be the lord of your life. It does mean that people should put each other first—one does not exercise dominance over the other.
In Philippians 2:5–8, Paul instructs people to follow the example of Jesus, who put the whole world before himself. If your family consistently followed Christ's example of giving up power and putting others first, imagine how your family conflicts might change.
It's vitally important to recognize that our temptation to fight for power and control in our relationships is hurtful and not healthy.
It's vitally important to recognize that our temptation to fight for power and control in our relationships is hurtful and not healthy. Try to always look at the other person as a teammate and not as the enemy. As we put others first and try to respect what they are feeling and experiencing, we are much more likely to find resolution.
Submission means winning an argument is not the priority. Give up the goal of "winning" and instead, wholeheartedly invest in resolution.
4. We are called to bless each other
The Bible contains many counterintuitive instructions for handling conflict. Consider these verses, which can be very hard to follow:
"A gentle answer deflects anger, but harsh words make tempers flare" (Proverbs 15:1). "Don't repay evil for evil. Don't retaliate with insults when people insult you. Instead, pay them back with a blessing. That is what God has called you to do, and he will grant you his blessing" (1 Peter 3:9). "Do to others whatever you would like them to do to you. This is the essence of all that is taught in the law and the prophets" (Matthew 7:12).
In every conflict, we have a choice to bless or to curse, to escalate a conflict or work toward peace. If we treat people lovingly, even when they hurt us, we will bless them. We'll also encourage them to bless us back. It's hard to be mean to a truly kind person.
Living the Golden Rule is imperative in fighting well. When we submit to the Holy Spirit, his fruit—love, joy, peace, patience, kindness, goodness, faithfulness, self-control—will manifest itself in our lives. When we follow the Golden Rule, we treat the individual across from us with honor and respect. God blesses the other person through us. Sarcastic words and tones disappear. Defensiveness disappears. We stop interrupting. We become more concerned about understanding the individual across from us than winning. We keenly pursue empathy, the skill of "feeling with" another person.
As we bless our family members, this blessing becomes part of who we are.
As we bless our family members, this blessing becomes part of who we are. We have more to give, and our family itself becomes a blessing to others.
You don't need to be afraid of fighting when you're fighting well. It'll take some practice—remember, you're a work in progress, and so is your family. Your relationships can get better. Your family has a calling from God. And you personally have a calling from God in the context of your family. To appropriately respond to what God has done for you, you need to embrace your calling.
Christian families are a primary place of expression for who God is and a tool that God uses to minister to the world. Our families are called to glorify God in our interactions. Conflict is an opportunity to fulfill this mission. It's not something to be afraid of. It's a chance at holiness.
Amy Simpson is author of the award-winning Troubled Minds: Mental Illness and the Church's Mission (InterVarsity Press). She also serves as editor of Christianity Today's Gifted for Leadership, Senior Editor of Leadership Journal, a speaker, and a Co-Active coach. You can find her at www.AmySimpsonOnline.com and on Twitter @aresimpson. Trevor Simpson, LCPC, is a school counselor in the western suburbs of Chicago. He has worked with youth and families for 20 years in various capacities, including inpatient, residential, and outpatient therapeutic settings, as a youth pastor, as a youth and family therapist, and as a school counselor.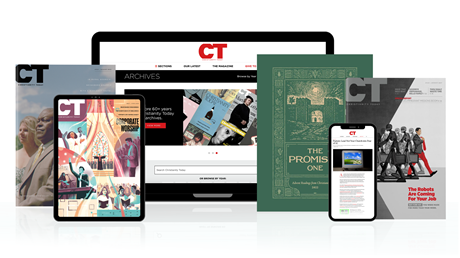 Annual & Monthly subscriptions available.
Print & Digital Issues of CT magazine
Complete access to every article on ChristianityToday.com
Unlimited access to 65+ years of CT's online archives
Member-only special issues
Subscribe
4 Reasons to Embrace Family Conflict
4 Reasons to Embrace Family Conflict