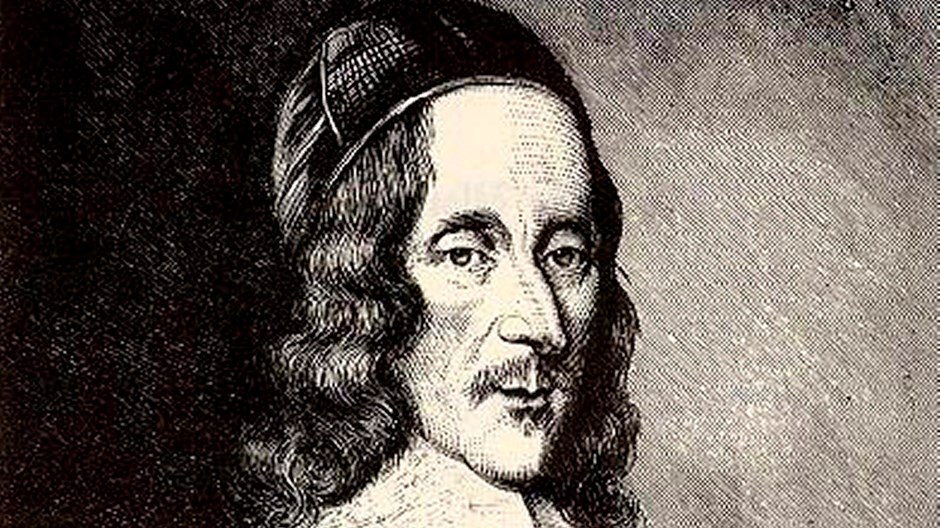 "I blame George Herbert for me be­coming a Christian," Miranda Threlfall-Holmes, an Anglican priest, wrote recently for The Guardian. Reading Herbert left Threlfall-Holmes
with the sense that I was standing on a cliff, staring out to sea, hearing marvelous tales of lands beyond the horizon and wondering if they were, after all, just fairy tales or whether the intensity with which the tales were told was evidence that the teller had indeed seen a barely imagined kingdom.
I know exactly what she means. I can't claim such a dramatic encounter, but I do blame the great 17th-century English priest and poet for deepening my journey in Christ and leading me into a liturgical church.
And so do other believers, among whom it seems there is a small renaissance of all things Herbert. Scholar John Drury just published his biography of Herbert in the United States. Theologian and blogger Benjamin Myers is working on a small book of letters to the poet, entitled Dear Mr. Herbert. Each one will riff on one of the poems and describe how it has formed Myers spiritually. (A wonderful discipline: Compose letters to your favorite figures from Christian history, telling them how their witness has helped to fortify your faith.) And various church leaders, like Threlfall-Holmes, have been seeking to make Herbert accessible to a wide range of ordinary believers.
We need Herbert's words today, to remind us that the Christian life is one that invites hope but makes room for struggle.
Why all this interest in Herbert, and why now? I believe it's because Herbert writes with unblinking candor about both the joy of faith and the ongoing pain of our remaining weakness. We need his words today, to remind us that the Christian life is one that invites hope, but makes room for struggle as well.
Born into an aristocratic family in 1593, and by all appearances destined for a successful political career, Herbert embraced a vocation as a "country parson." His stint as a pastor was marked by simplicity and virtual anonymity: he wouldn't become famous as a poet until after his death in 1633.
In the course of my reading of Herbert recently, I was struck by how much the Englishman has to teach us about the range of Christian emotions—repentance, yes, but more besides. As he memorably puts it in Bittersweet,
I will complain, yet praise;
I will bewail, approve:
And all my sour-sweet days
I will lament, and love.
Though we might be tempted to keep poetry and theology separate, Herbert blended his vocations in a powerful way that influenced later poets such as Gerard Manley Hopkins and W. H. Auden. Lines like "Love is that liquor sweet and most divine, / Which my God feels as blood; but I, as wine" show Herbert as a first-rate biblical interpreter. He links the love that prompted God to give up his Son for us, the blood that was the cost of God's self-giving, and Communion, the place where we "feel"—tangibly, with our taste buds—that God's atoning love was meant for us, today.
And yet the reason Herbert's Complete English Works still finds readers like me is because he fuses such rich truths with a heartfelt, occasionally wince-inducing honesty about how those truths are so hard to grasp. Doubt and grief never quite dissipate from his verse. They don't overshadow his proclamation of Christ. But they linger, like a chill that hasn't been driven out of the room, despite the fire blazing in the hearth.
In one poem, Herbert pictures Christ making a place for his "sighs," or what the apostle Paul called our "groan" (Rom. 8:23). "Look," says Christ to Herbert, gesturing to the wound in his side, "you may put it"—whatever sighs or groans you intend to convey to God—"very near my heart." Notice the impeccable theology: Christ intercedes for us before God the Father. But notice, too, how the theology isn't detached from the poet's own messy experience. "Away despair," the poem begins, drawing on Herbert's wavering belief. "Winds and waves" assault the boat of his faith, and he needs to feel that Christ is interceding for him in the midst of that storm.
Isn't that precisely the shape of faith? We know that God has come to our rescue. Yet, in this time between the times, we live stretched like a tension wire between Christ's resurrection and his future coming. We are vulnerable to grief, anxiety, and hesitation. Herbert knew that better than almost anyone, and it's one of the main reasons he's still worth reading.
Wesley Hill teaches New Testament at Trinity School for Ministry in Ambridge, Pennsylvania, and is writing a book about friendship.
Have something to add about this? See something we missed? Share your feedback here.
Wayfaring
Wesley Hill teaches New Testament at Trinity School for Ministry in Ambridge, Pennsylvania. His book Spiritual Friendship will be released from Brazos Press in early 2015.
Previous Wayfaring Columns: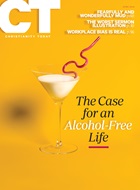 This article is from the June 2014 issue.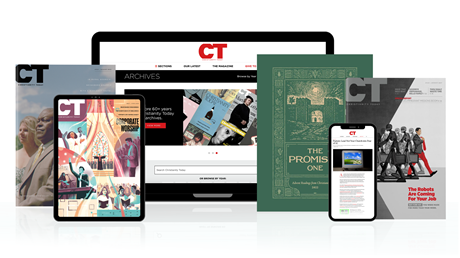 Annual & Monthly subscriptions available.
Print & Digital Issues of CT magazine
Complete access to every article on ChristianityToday.com
Unlimited access to 65+ years of CT's online archives
Member-only special issues
Subscribe
The Dead White Poet You Need in Your Life
The Dead White Poet You Need in Your Life