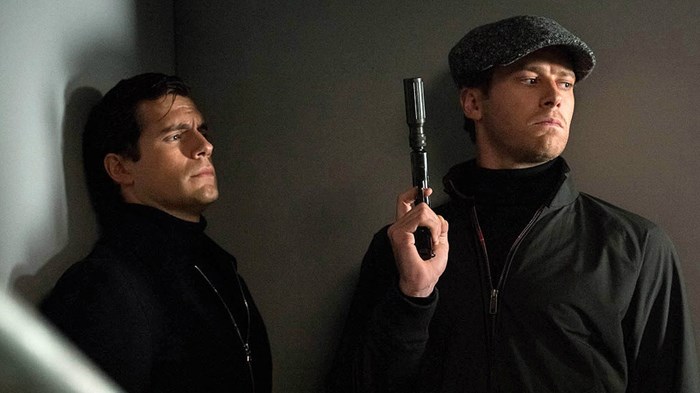 Image: Warner Brothers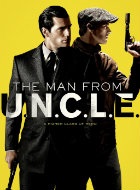 Nostalgia reigns on the big screen this summer. Sequels, reboots or franchise films (e.g. Jurassic World, Terminator: Genisys, Fantastic Four, Vacation, Mission Impossible: Rogue Nation, Mad Max: Fury Road, Avengers: Age of Ultron, to name a few)—it's clear that affection for pop culture's past is driving the movie-going marketplace.
Director Guy Ritchie's The Man From U.N.C.L.E. is the latest nostalgia-fueled reboot, this time a big screen version of a 1964-68 TV show about Cold War-era spies. Pairing an American spy named Napoleon Solo (what a libertarian name!) with a Russian spy named Ilya Kuryakin as the the buddy-cop leads (alongside British, German and Italian characters), U.N.C.L.E. has fun playing with Cold War tropes in the decadent playground of 1960s Europe.
Henry Cavill (Man of Steel) is perfectly cast as Napoleon Solo, a dandy-ish American womanizer who parlays art thievery into international espionage and speaks innuendo as fluently as James Bond. Cavill (himself British) nails the square-jawed American accent ("Nat-zi"). He thoroughly enjoys exaggerating his American-in-Europe excess (bespoke three-piece suits and a taste for truffle risotto) in contrast to his more Spartan Russian partner, Kuryakin. As the volatile, masculine Russian with anger problems, Armie Hammer (The Social Network) also has fun with an exaggerated accent and bygone stereotypes.
U.N.C.L.E. loves cultural conventions, colorful high fashion, stylized filmmaking (including era-appropriate split screen) and retro pop culture pastiche, and so it feels a bit like a PG-13 cousin to Quentin Tarantino's Inglourious Basterds. Ritchie's gritty-but-baroque visual sensibility (Snatch, Sherlock ...
1