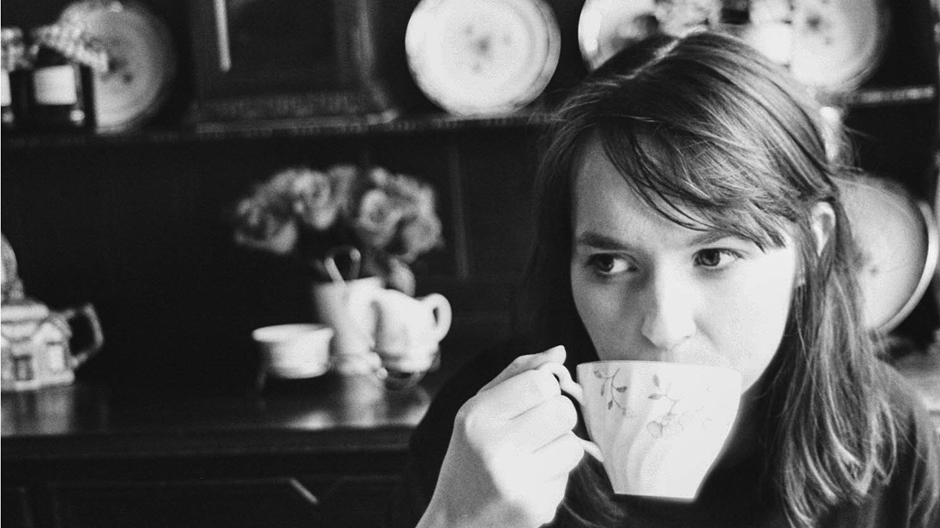 Image: Mike Kniec / Flickr
In her recent blog post Has Mindfulness Supplanted Thoughtfulness?, Amy Julia Becker suggests that our preoccupation with mindfulness—as benevolent as the term might sound—may only be deepening the roots of our individual and collective narcissism: "In a self-consumed culture, I want to be careful that I am paying attention to my self and this moment only in the service of love."
What does it look like to "practice mindfulness?" In efforts to be "mindful," some of us carve out times of day when we silence our phones, decreasing our hectic dependence on their constant chiming and chatter. Others meditate or practice contemplative prayer. We say we are "mindful" of nutrition and exercise as we carefully design diets free of grain, high-fructose corn syrup, and GMOs. We are mindful of our homes and wardrobes as we declutter, following the edicts of our new favorite diversion: "kondoing." But, as Alicia Cohn asks, "Will my quest for simplicity free me up to obey God, serve others, pursue a calling?"
To live "mindfully" is to live with intention and to focus on the present moment. Right here; right now.
Being deliberate about to what we focus on, possess, and consume can help us live healthier, more balanced lives. Yet, Becker warns, "Mindfulness of myself could easily replace thoughtfulness toward others."
Her words echoed in my mind as I read The Way of Tea and Justice by Becca Stevens. An Episcopal chaplain at Vanderbilt University, Stevens founded and runs a both a residential recovery community for women as well as two small businesses that support women who have survived sexual trafficking and addiction. In her new book, Stevens writes beautifully about being "in the moment" and presents a model for a kind of mindfulness that extends outward lovingly to those in need.
"It is so sweet to have a dream of a community and then to find a space and group of people who offer one another the resources to act on that dream," Stevens writes. "The cup we have been given is sweetened with prayer…To live in our ideals of love has got to be the sweetest gift of all."
Thistle Stop Café, like the essential oils company Stevens previously founded, employs residents and graduates of Magdalene, a recovery community for women who were sexually trafficked, addicted to alcohol and drugs, and—in many cases—incarcerated. In the act of dispensing—and savoring—countless cups of tea at the café with women in recovery, Stevens seeks to pour herself out in love and service.
Her new book details this quest and is a blend of history, personal narrative, and travelogue. Woven through the chronology of starting the café, Stevens offers tea recipes, a brief history of tea drinking—from its beginnings in the Sichuan Province in China at about the time of Christ to the present—and tells some of the redemptive stories of the once-abused and addicted women of Magdalene.
A common theme among the graduates of Magdalene is childhood sexual abuse and subsequent substance abuse to, as one woman writes, medicate "my anger and agony away." Now in recovery and employed by Thistle Stop Café, this woman said, "When I walk into the café, I know that God's love endures forever, right inside every teacup that is held in someone's hand."
During a visit to England, Stevens sips tea in the Eagle and the Child, a pub known best for being a favorite meeting place of J.R.R. Tolkien and C.S. Lewis. She writes:
When we let it sink into the back of our heart it leaves us shaking in the valley of the shadow of death. The thought reminds us that we want to live our best with the time we have been given and to savor every single cup of tea we are allowed to taste.
If people like Tolkien and Lewis had been daunted by their own mortality and had not believed in the hope of eternal love, this pub and these old black floors may have been forsaken a long time ago. If they had not dared to contemplate the hardest questions of theology and just thrown back a pint to ward off thought, they never would have dreamed of Lord of the Rings or The Lion, the Witch, and the Wardrobe.
Stevens' reflections move her into action against the seemingly immovable injustices of this world. She creates a coalition called Shared Trade, "dedicated to bringing women permanently out of poverty through sustainable employment." The organization goes beyond her work with Magdalene to ensure more women around the world can earn a living wage.
Stevens is motivated by her love for others.
"We are not serving tea to strangers just because we love tea," she writes. "We are serving tea because we love women and the way to continue loving women is to serve tea. … When we honor one another as beloved, put out our good cups, lay our nice clothes, stir toward our hearts, and take time to offer compassion, it's easier to remember how everyone is a precious pearl."
As interesting are the details about the Shared Trade model in her book, the descriptions of tea ceremonies and rituals across cultures, reminders that "what we consume can either free or oppress," and as redemptive are the personal testimonies of the women of Magdalene, it is Stevens' musings on the intersection of mindfulness and service that continue to stir me.
"Tea invites us to stop and rest our weary souls," Stevens writes. "It is a Christian notion that an offering is poured out for the sake of the well-being of another. Tea becomes a symbol of the nature of sacrificial love. What if every time we poured a pot of tea for a stranger or friend, we were forgiving ourselves and others as freely as the leaves release their healing gifts? Imagine if we could see our heart being poured out with the tea?"
Clearly, Stevens doesn't forsake thoughtfulness in her practice of mindfulness, but has created a fragrant blend of the two. In slowing down and serving exquisite cups of tea, Stevens and the other women of the Thistle Stop Café bring healing to the brokenhearted and turn their focus far beyond themselves.
Jennifer Grant is the author of four books: Love You More, MOMumental, Disquiet Time, and Wholehearted Living. Find her online at jennifergrant.com.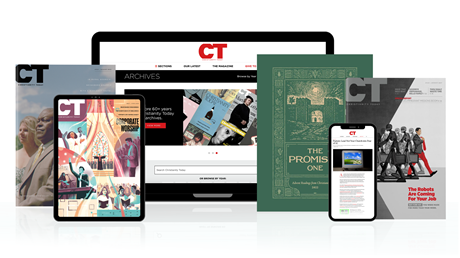 Subscribe to Christianity Today and get access to this article plus 65+ years of archives.
Home delivery of CT magazine
Complete access to articles on ChristianityToday.com
Over 120 years of magazine archives plus full access to all of CT's online archives
Subscribe Now
Mindfulness Doesn't Have to Be All About Us
Mindfulness Doesn't Have to Be All About Us