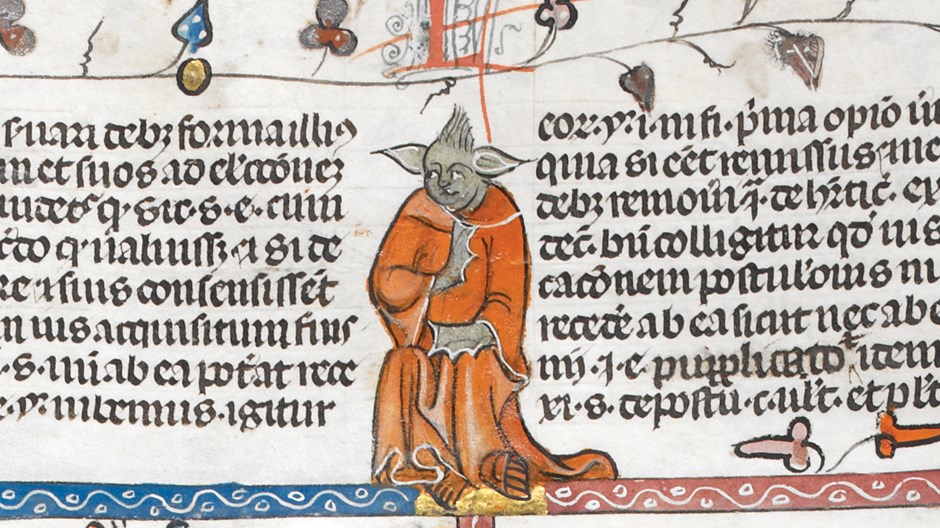 Image: British Library
The 1 Percent
American pastors have a "brutal job," yet only 1 percent quit the ministry each year. So concludes a recent survey of 1,500 senior pastors of evangelical and historically black churches by the North American Mission Board and LifeWay Research. Nearly half (44%) of senior pastors have led their current church for a decade, and only an estimated 13 percent who were senior pastors in 2005 have left ministry since then for reasons other than retirement or death. When they do leave the pastorate, here's why: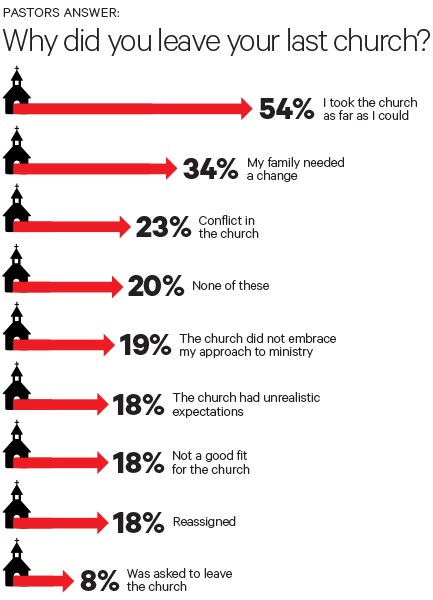 New life for contraception challengers
In September, a federal judge granted March for Life an exemption from the Affordable Care Act's contraception mandate on moral—rather than religious—grounds. (It's a secular nonprofit.) Weeks later, the Eighth Circuit Court of Appeals ruled the IRS could not penalize two Christian schools—Dordt College in Iowa and Cornerstone University in Michigan—for refusing to accept the mandate. It was the first time an appeals court upheld an objection to the latest iteration of the mandate: the Tenth Circuit ruled this summer against an exemption for five other Christian colleges. The circuit courts' disparate rulings suggest that the Supreme Court will step in.
A month-long strike by almost 50 Christian schools ended after the Jewish state pledged to increase funding by US$12.5 million for the next school year. Christian leaders at the "unofficial but recognized" schools—which teach about 33,000 students, most of them Arab—had complained that the Education Ministry had significantly cut its support while still fully funding ultra-Orthodox schools. The additional funding "will help us close the deficit and lower tuition," said Botrus Mansour, head of Nazareth Baptist School.
Myanmar: Want to convert? Tell the government
New laws pushed by Myanmar's hardline Buddhists have worried minority faith groups, including the country's Christians. Under the Race and Religion Protection Laws, converts must notify local officials and present proof that they have studied their new religion over the past 90 days. Interfaith couples must also register. The rules are aimed mostly at Buddhists. Christians compose about 4 percent of the population of 56 million. Open Doors ranked Myanmar No. 25 on its latest list of 50 worst persecutors.
China: Church lawyer kept from US ambassador
China has arrested a lawyer whose group defends churches that have had their crosses forcibly removed. Zhang Kai is the highest-profile figure of more than 250 attorneys, pastors, and activists detained or arrested since July in connection with the 400 to 1,200 cross removals by local officials in the eastern province of Zhejiang, a Christian stronghold. The arrests occurred right before a scheduled meeting with the American ambassador-at-large for international religious freedom.
Brazil: South American churches break with PC(USA)
Presbyterian denominations in Brazil and Peru have cut ties with the Presbyterian Church (USA) following the denomination's decision to permit pastors to perform same-sex marriages. In a letter ending their partnership, which began in the 1970s, Brazilian leaders praised the PC(USA) for its "expansion of God's kingdom" but rejected its stance on LGBT issues. The move ends joint church-planting efforts in Brazil and continuing education for pastors and missionaries.
A federal judge ordered more than a dozen Iraqi Chaldean Christians deported for immigration fraud after they used false documents to enter the United States. The Christians told officials that they were fleeing persecution at home. However, most had already been granted haven in Europe before going to the States. That disqualified the Chaldeans for asylum, Ginger Jacobs, a San Diego attorney, told The San Diego Union-Tribune. "[I]f somebody is able to live as a citizen in a country like Germany or the United Kingdom or Australia, then they don't necessarily deserve an emergency remedy such as asylum."
Wanted: More diversity among Christian Zionists
This summer, the International Fellowship of Christians and Jews (IFCJ) brought about 20 African American pastors to the Holy Land in an attempt to broaden Christian support of Israel. Reaching black leaders can be tricky for groups such as IFCJ, which actively opposed Obama's deal to allow limited nuclear activity in Iran. "Safety and security is the issue with the Jewish community," IFCJ's Kristina King told NPR. "Respect is the issue with the African American community. So when you disrespect our President, it's a hard offense to overcome." IFCJ founder Yechiel Eckstein also addressed the National Hispanic Christian Leadership Conference earlier this year.
Distributing the royalties from religious television broadcasts is more complicated than two mothers arguing over one baby in Solomon's court. So ruled a federal court in a dispute over a pool of money earned when cable or satellite companies rebroadcast old programs. The dispute pits the Billy Graham Evangelistic Association, Creflo Dollar, and Benny Hinn against Charles Stanley's In Touch Ministries, the Christian Broadcasting Network, and other ministries. Judges tried to split the difference between the two sides. An appeals court disagreed, saying, "Despite the Solomonic pedigree, [this] approach was quintessentially arbitrary and capricious."
Pakistan: Christians jailed for honoring 'prophet'
Three Pakistani Christians were detained on blasphemy charges in September for describing a deceased pastor as a "prophet." Although they told officials they used the term solely to commemorate the 20th anniversary of the leader's death, Muslim clerics refused to accept the apology. This summer, Pakistan Prime Minister Nawaz Sharif approved a summary ban on the English translation of several Islamic words, including God, mosque, prayer, and prophet. Last year, the island nation of Brunei banned 19 Islamic words from use by non-Muslims, while Malaysian Christians have spent a decade fighting for the legal right to refer to God as Allah in writing.
Nepal: Asian Justin Bieber comes to Christ
One of South Asia's most famous personalities has converted to Christianity after sitting next to a pastor on a plane. Nicknamed "the Justin Bieber of Nepal," Raju Pariyar, who has recorded 11,000 folk songs, accepted Christ weeks after listening to pastor Bishnu Pariyar (no relation) teach about God. Bishnu told CT, "I had a great passion to share the gospel, and he showed interest to listen." Nepal has approved a new constitution establishing the former Hindu kingdom as a secular state, but tensions remain.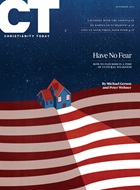 This article is from the November 2015 issue.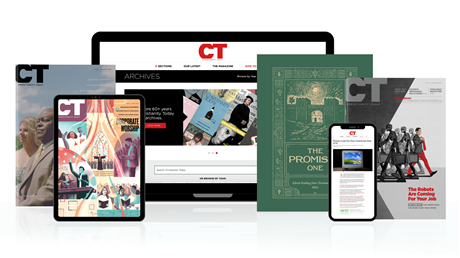 Subscribe to Christianity Today and get access to this article plus 60+ years of archives.
Home delivery of CT magazine
Complete access to articles on ChristianityToday.com
Over 120 years of magazine archives plus full access to all of CT's online archives
Subscribe Now
Gleanings: November 2015
Gleanings: November 2015