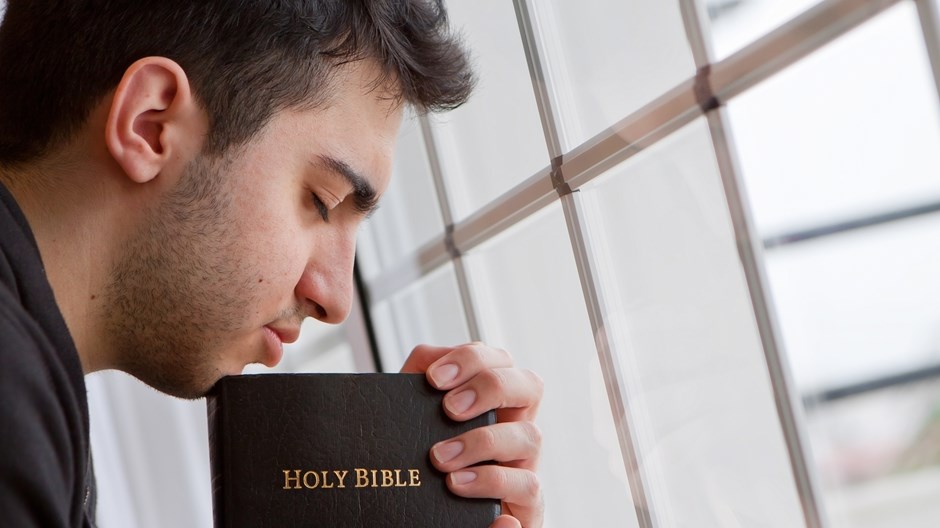 Image: Dream Perfection / Shutterstock
In this regular series, we share innovative practices from the world of stock photo ministry.
The idea of a "pew Bible" is, in the grand scheme of history, a pretty new idea—but then, if we're honest about it, so is the pew itself. We're not really sure what people did with their backsides during a church service prior to the Protestant Reformation, but apparently the answer isn't "sit on them." Pews weren't introduced into church naves until around the time Luther and Calvin were busy inventing the long, boring sermon and their parishioners were coughing awkwardly, saying, "Uh, if you're going to be talking for a while, can we at least sit down for it?"
The pew Bible's history is similarly checkered, since its existence relies on the printing press, which itself was almost singlehandedly responsible for the Reformation in the first place. Had medieval churches provided every single parishioner with their own personal copy of the Holy Scriptures, their monks' wrists would have been very, very sore.
And so the rediscovery of salvation sola gratia provided us with not only the wooden benches that are only slightly less uncomfortable (and arguably worse for your health) than standing, but also the cheap, mass-produced Bibles we slide into the slots affixed to their backs. And also plenty of slipped discs.
For a while, I actually attended a local church where every service opened with a welcome to newcomers and an announcement that if they needed a Bible, "the Bibles in the pews are for the taking." (The pastor always emphasized the verb "are," as if it was obvious that this would be the question on everyone's mind.) ...
1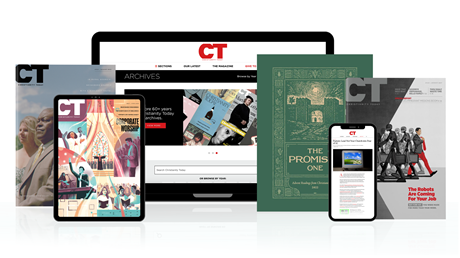 Subscribe to Christianity Today and get access to this article plus 65+ years of archives.
Home delivery of CT magazine
Complete access to articles on ChristianityToday.com
Over 120 years of magazine archives plus full access to all of CT's online archives
Subscribe Now
Innovative Church Practices, Inspired by Stock Photos: The Bible Sniffer
Innovative Church Practices, Inspired by Stock ...