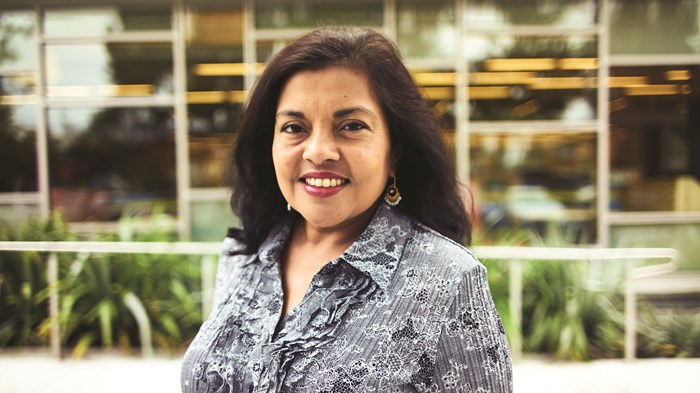 Image: Jeff Singer
I was raised in a Hindu home, where Dad taught his children that God was a divine spirit of love. Dad's job as an engineer took us from port to port, so that by the time I was 11, we had lived in India, England, Ghana, Cameroon, Mexico, and the United States. No matter where we were posted, Dad led us in a daily practice of gratitude to God.
I believed in this good God until high school, when a friend was killed in a car accident involving a drunk driver. Clayton's death opened my adolescent eyes to a world of suffering. What kind of God would allow this and then, according to Hinduism, reincarnate us into a painful world? I grieved for my friend and put my questions—and God—aside for the rest of high school.
College, however, engaged me in different philosophies and world religions. The first assignment in my humanities course was to read the Book of Genesis. I was eager to read the Christian Holy Book for the first time, especially because the few Christians living in my dorm seemed caring and smart.
But the Bible reading left me scratching my head: naked people, fruit trees, a serpent, and a God who spoke, strolled in a garden, and seemed as passionate as the humans he created? Did my friends really believe this stuff? The campus bookstore offered partial refunds for 10 days. I returned the Bible, certain I'd never open it again.
What I didn't realize is that I'd been preparing to read it for years. No matter where our family lived, Dad made sure I had access to public libraries. In retrospect, most of the fiction I loved was penned by authors who were deeply informed by Christianity. Louisa May Alcott wove John Bunyan's Pilgrim's Progress into Little Women. ...
1