true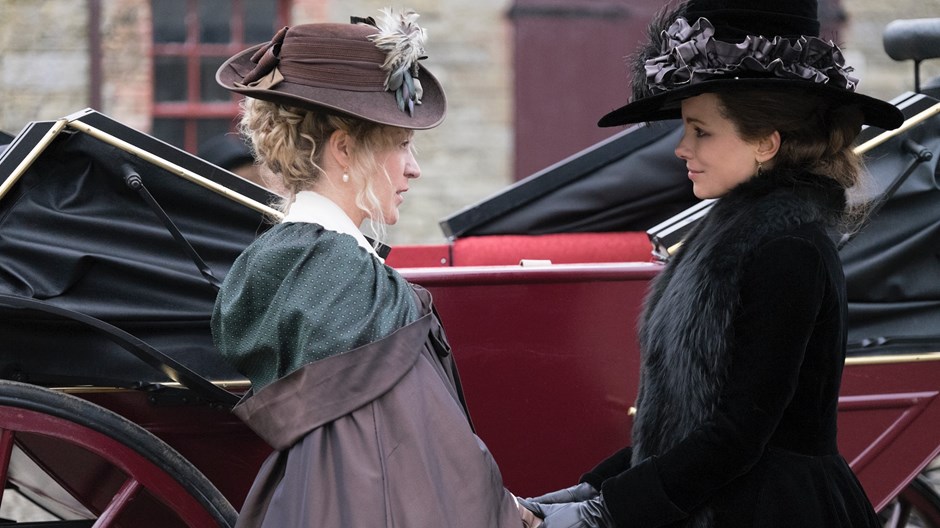 Image: Bernard Walsh
For Love & Friendship, Whit Stillman (Metropolitan, Last Days of Disco) adapted a novel by Jane Austen that was unpublished at her death. Later published under the title Lady Susan, it's Austen at the height of her affectionately satirical powers.
And it's terrific.
I've seen most Austen adaptations (including Clueless and Bridget Jones' Diary), but they seem to get the genre wrong: they act like romances with comedic elements, but Austen's books are classic comedies, stories in which all is set right by the end, in the Shakespearean manner, with wry character descriptions and witty banter.
Because the genre is off, many Austen adaptations spend so much time setting up emotionally resonant characters that it feels (to this Yank) that they counteract the essential reserved British-ness of any comedy of manners. Not a problem in Love & Friendship. With one genius fell swoop (I won't give it away, because it's such a delightful surprise), Stillman hurdles the character set-up problem in a manner I think Austen would have liked. The audience sure did.
Image: Ross McDonnell
This isn't surprising. Stillman is a perfect match for Austen's sensibilities: he's a master of clever, erudite dialogue that also pokes gentle fun at our propensity for pomposity. His powers of observation regarding the rituals of courtship among the privileged classes are considerable. And in fact, his first film, Metropolitan, plays a lot like it's just a Mansfield Park adaptation—something that's hinted at in one of the film's most oft-quoted bits of dialogue.
But Love & Friendship is more obviously Austenian. It features a Last Days of Disco reunion, of sorts: Kate Beckinsale as the recently widowed Lady Susan Vernon (Beckinsale, devotees will recall, has also played Emma Woodhouse), and Chloe Sevigny as her American friend, Mrs. Alicia Johnson.
There's also a fabulous supporting cast, most notably Morfydd Clark (who ironically enough will be in Pride and Prejudice and Zombies later this year) as Lady Susan's daughter and, divinely, Tom Bennett as Sir James Martin. The Sir James character is a stock one in Austen's writing—the silly bachelor who trying to punch way above his class in matters of matrimony—but Bennett's performance is the kind for which the phrase "another level" was invented. In a Q&A after the screening, Stillman said that Sir James Martin didn't have many scenes in the novel, but they expanded them, especially once they saw was Bennett was doing.
It's also worth noting that matters of religion, often in the background of Austen's novels but not frequently brought to the foreground, are a bit more present here. I'm not sure how much of that is in the novel (though Austen is known to have become more religious over the span of her life) and how much is from Stillman, who has often been embraced by conservatives, and especially religious conservatives. What I hear is that Stillman invested much more of the Bible in the screenplay than appears in the novel. The religious elements come up mainly for comic effect, but then—so does everything, in Love & Friendship.
And this is an interesting choice, one in keeping with a theme that appears in several other films this Sundance, including The Birth of a Nation and Sophie and the Rising Sun: that the Bible gets used by people all the time to suit their own agenda, whether it's political, social, or self-aggrandizing. That the message showed up in a romance, a historical epic, and a comedy seems to indicate its timeliness.
Tonally, Stillman gets Austen just right. This is not a screwball comedy, but that may only be because of the corsets and jodhpurs. It's a loving (if unsparing) look at human foibles. Nobody really changes much, though their situations do. It's pure fun, suitable for most everyone—and a worthy addition to the Austen canon.
Our Sundance Coverage:
Alissa Wilkinson is Christianity Today's chief film critic and an assistant professor of English and humanities at The King's College in New York City. She tweets @alissamarie.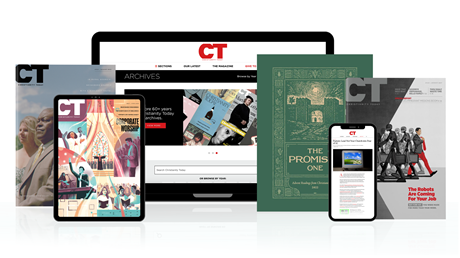 Subscribe to Christianity Today and get access to this article plus 65+ years of archives.
Home delivery of CT magazine
Complete access to articles on ChristianityToday.com
Over 120 years of magazine archives plus full access to all of CT's online archives
Subscribe Now
Dispatch from Sundance – 'Love & Friendship'
Dispatch from Sundance – 'Love & Friendship'