true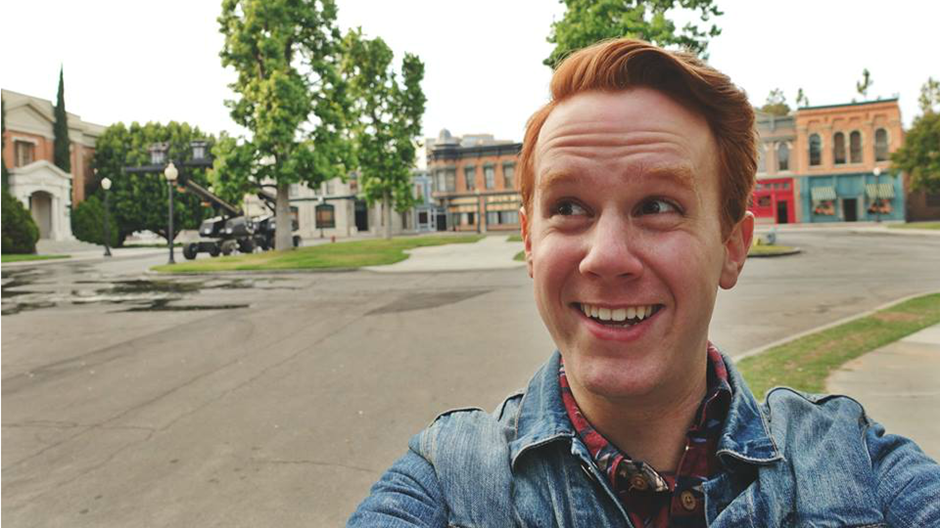 Image: Courtesy of Gilmore Guys
Kevin Porter can't emphasize this enough: Nobody expects their amateur podcast to become a hit. Especially not when it's made by two relatively unknown young guys, recording in a church office. Especially not when your topic is a show that hasn't been on TV for seven years.
Especially not when you're a pair of dudes talking about every episode of Gilmore Girls.
"When we started our show, our greatest ambition was to invite people on who we wanted to talk to or work with in a comedic context," said Porter, a longtime Gilmore fan who co-hosts with his pal Demi Adejuyigbe, who's watching for the first time. "We thought it would be fun, maybe some Gilmore Girls fans would find it, and that was it."
And yet, Gilmore Guys reached No. 1 on the iTunes comedy charts about a year ago, with help from early coverage in The Atlantic and a bump in listeners when Serial concluded its first season. In 2015, they regularly featured famous friends from the comedy world, became picked up by the HeadGum podcast network, and built up a loyal following of listeners—the kind of fans who fill their Gmail inbox and Twitter feeds with questions, send custom-made cross-stitches, and sell out their live shows.
This year was also a big one for Gilmore Girls. The show's creators and cast reunited for the first time at the ATX Television Festival in Austin and months later came the news of a forthcoming Netflix revival, four more 90–minute episodes of Gilmore.
With the current seven seasons streaming on Netflix, Gilmore Guys has tapped into the nostalgia of a generation of women who grew up loving the mother-daughter duo, guys who watched in secret, and viewers who are now discovering it for the first time.
Porter, a 26-year-old sound editor and former church staffer, and Adejuyigbe, a 23-year-old who works for the Comedy Central show @midnight, started off by inviting comedians they knew to come chat about an episode.
Plenty took them up on it: improvisers from Upright Citizens Brigade theater (UCB); writers from Parks and Rec, Girls, and Two Broke Girls; and comedians like Paul Scheer, Paul F. Tompkins, and Jason Mantzoukas. A fan of the LA improv scene, Porter developed relationships with performers by offering to do photography, help with projects, and edit video supercuts for comedians he'd met at UCB.
"There was no long-game to it. I wasn't thinking, 'And then they'll have to do my podcast!'" he said in an interview with CT. "It was an accidental hustle, in a way. You cannot go wrong by treating people with a lot of kindness. You never think, 'Well, I wish I wasn't so nice to that person.'"
Now, Porter and Adejuyigbe have proven their own comedic chops, with clever pop culture references, improvised bits, singalongs, and tangential musings extending most of their episodes of over the two-hour mark. Gilmore Guys has developed its own set of lingo and jokes, and its own cadre of fans, nicknamed "Gillies." One reviewer referred to the podcast the way the Lorelai and Rory spoke of one of their favorite programs, The Donna Reed Show: "It's not a show. It's a religion. It's a lifestyle."
Throughout the recordings, Porter, who's also an Aaron Sorkin superfan (he interned with director and Sorkin-collaborator Tommy Schlamme), often hints at his evangelical background: Focus on the Family's Adventures in Odyssey cassettes, Christian-themed musicals, being homeschooled, and even references to author Donald Miller and pastor Mark Driscoll.
"On the show, I will say words that I'm not expecting to say. I am not conscious of how 'Christianese' they are," he said, joking about occasional Bible comparisons or name-drops. "It's not like, 'And here's one for you New Testament lovers!'"
A few years back, Porter worked in production for his non-denominational church, Reality LA—the brick-walled Hollywood offices where Gilmore Guys now records on Sunday afternoons. Sure, it's unusual to be a practicing Christian who's made his way into comedy when most around him are "atheist/agnostic/don't care," he says. But there are enough other factors that can make faith a struggle in your mid-20s.
"It's gotten hard for me to maintain my faith in a way that I continue to feel fulfilled and satisfied with my relationship with God," he said. "It's still there, and I'm still trying, but I thought the Christian life would get easier as it goes. It doesn't—it gets harder. I guess if I was paying attention I would have known that already."
Growing up outside Houston, the smiley redhead developed an early love for TV, visiting the now-defunct Television Without Pity forums to comment on the latest episodes of West Wing and Gilmore Girls. As a teen, Porter edited videos for church and youth group. While he says his Christian parents have always supported his interests in arts and entertainment, Porter remembers one parody video that got him in trouble with a youth pastor. "He said, 'You can decide whether you're going to do this for you or for God.'"
But that kind of divide never sat well with Porter, who sees humor and pop culture fandom as an extension of a thoughtful Christian life—not opposed to it.
"I like the way that pop culture, these shows that we all enjoy together, fit into my lifestyle of faith," and serve as points of connection within community, he said. It wasn't until he graduated from the University of Texas (where he and his co-host both studied film) and moved to California that he found a church he felt really comfortable in.
The hundreds of hours Porter has spent dissecting Gilmore Girls, debating the merits of their endless movie references, or equivocating over which of Rory's boyfriends was best, aren't anything to be ashamed of. Rather, he said, Christians should be people willing to think deeply about what they watch and listen to.
"I see a lifestyle of thoughtfulness being germane to everything we do—our friendships, our relationships, the people we marry, the work that we do, and the entertainment we enjoy," he said.
The Gilmore Guys podcast is full of laughs, but it takes the content and form of Gilmore Girls seriously. Porter will note shot setups and film style. Adejuyigbe comments on joke structure. Both speculate about the lack of racial diversity in the Connecticut-based dramedy, and they even include a semi-regular segment called "… Is this homophobic?" to highlight how much our language around LGBT issues has changed in only about a decade. They talk classism, feminism, and family dynamics. Amid all the scrutiny and jokes, though, is a true love for the series.
"For me, Gilmore Guys is an overflow of gratefulness. Any passion project, any fandom, gets fueled by joy," said Porter. "And I see joy and gratitude being big parts of the Christian life."
Gilmore Guys is available for download on iTunes and Soundcloud. They will be holding live shows in Seattle and Portland in January.
Kate Shellnutt is editor of Her.meneutics and tweets as @kateshellnutt. Her favorite episode of Gilmore Girls is entitled (no joke) "Nag Hammadi Is Where They Found the Gnostic Gospels."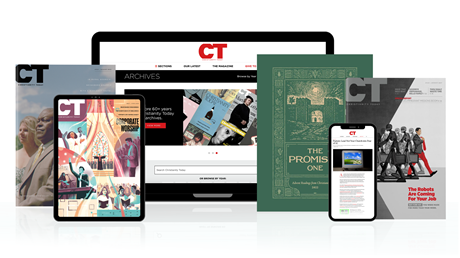 Subscribe to Christianity Today and get access to this article plus 65+ years of archives.
Home delivery of CT magazine
Complete access to articles on ChristianityToday.com
Over 120 years of magazine archives plus full access to all of CT's online archives
Subscribe Now
Streams of Joy: Into the Heart of Gilmore Girls Devotion
Streams of Joy: Into the Heart of Gilmore Girls Devotion