true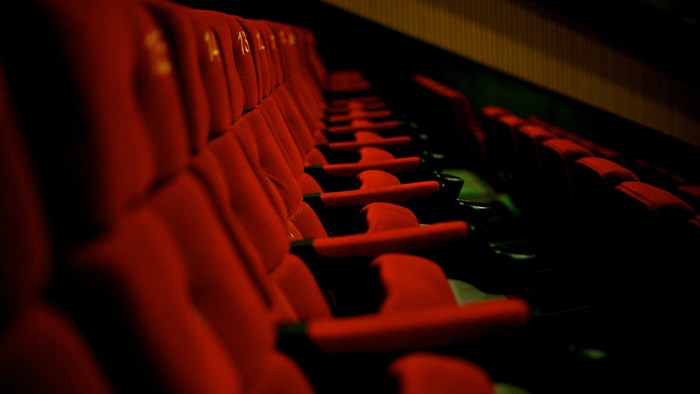 Image: Photo by Simon Q / Flickr
Americans watch a lot of movies. A 2015 poll from Rasmussen showed that 9 percent of those surveyed said they watched a movie "every day or nearly every day"; almost half (47%) of the respondents answered that they watched once a week or more frequently.
But are we watching a lot of different movies—or just the same ones over and over?
Older movies are more accessible today than ever before—but over 50 percent of the fans' highest-rated movies at IMDB were released in the last 25 years. Nearly a quarter of the films that IMDB voters love best were released in the 1990s.
What explains this? With so many movies at our disposal, why do we stick to the same favorites over and over? One reason might simply be choice paralysis: there are just more good movies than you can watch in a lifetime. Getting a foothold—finding a place to start—can feel intimidating.
Yet watching broadly helps us become more aware of the world around us—and can even help us understand, feel empathy for, and learn how to love people who aren't like us. Or it can give us a firmer grasp of film history that informs our future viewing. It can thrill us with unexpected beauty or wonder. And it can be a lot of fun.
But is picking at random the only alternative? Not at all.
Here are four ways to be intentional about expanding your film repertoire. Following one or more of these suggestions will not only expose you to a lot of great films you might otherwise have never seen, it will also make you better able to understand, appreciate, and enjoy the new films you watch.
Seek out other films by artists or directors whose work you have enjoyed.
You can't guarantee that just because you liked one movie by a director, you'll like the others—but it seems like a logical place to start. It makes sense that those who liked Quentin Tarantino's Django Unchained would be first in line for The Hateful Eight, and those charmed by Silver Linings Playbook (directed by David O. Russell and starring Jennifer Lawrence) might be the easiest to convince to try Joy.
But strangely, we don't always think this way retrospectively, at least not as movie watchers. It's worth a try. Whenever I'm enthusiastic about a film from an artist whose work is new to me, the first thing I do is to check what else he or she has done in the past.
So try this: Tom McCarthy's Spotlight is wowing critics. His 2003 dramedy The Station Agent not only showcases his writing chops, it features a wonderful, pre-Game of Thrones performance from Peter Dinklage.
Don't take my word for it—find out which movies influenced the artists you love.
In last year's documentary Hitchcock/Truffaut, Richard Linklater, Wes Anderson, and Martin Scorsese all praise Hitchcock—the master of suspense—and discuss his influence on their own work. So if you like the work of these three directors, then it might be worth revisiting Hitchcock.
But how do you know who influenced whom? Commentaries on films—like those released by the Criterion Collection (many of which are also available on Hulu)—are a good place to look for testimonials from other artists. Paul Thomas Anderson (Magnolia, Inherent Vice, The Master) cogently describes why Max Ophuls is considered the master of the tracking shot in the extras for The Earrings of Madame de . . . Charles Burnett and Hou Hsiao-hsien both give testimonials for Vittorio de Sica's Bicycle Thieves.
Plenty of journalists do the footwork for you, too. One can hardly read a review of a Todd Haynes film that doesn't reference Douglas Sirk. Directors are often more willing to talk about their heroes and influences than they are about their own process or technique.
Try this: Brooklyn screenwriter Nick Hornby lists Edmund Gosse's Father and Son and Charles Dickens's David Copperfield as two of his favorite books. Reading either, or checking out the BBC adaptation of the Dickens novel, may help us to see films like Brooklyn, Wild, An Education, Fever Pitch, or High Fidelity in a new light. None of them are individually about or centered on the impact of absent or ineffectual fathers, but taken in the aggregate, they say a lot about how shifting cultural attitudes towards paternity impact the children who grow up with(out) such dads. That's not necessarily a connection I would have made without reference to the Gosse book.
If you like a film, look for others about the same same subject.
The 2007 documentary Trumbo includes Hollywood stars such as Nathan Lane, David Straithern, Donald Sutherland, and Michael Douglas reading and performing from the correspondence of the blacklisted screenwriter Dalton Trumbo, who was played by Bryan Cranston in the 2015 biopic of the same name. Though I thought the documentary was better than the commercial film, seeing it made me enjoy the commercial film more that I might otherwise have.
Obviously, the subject matter overlaps there. But sometimes we can better understand films—especially those about the past—if we are more informed about the context as well as the immediate content.
Anyone who has not seen Alan J. Pakula's All The President's Men should do so, either before or after watching Spotlight. One film is about a team of investigators at The Boston Globe looking into clerical sex abuse scandals; the other is about a pair of reporters covering Watergate for The Washington Post. Even though the scandals are very different, the former film informs the latter, since it helped the broader public understand the principles and problems surrounding investigative journalism. Pakula's film might just as easily work as a double feature witih James Vanderbilt's Truth, the Mary Mapes/Dan Rather apology underscoring just how different are the problems surrounding television and print reporting.
Try this: Steven Spielberg recreates America at the height of the Cold War in Bridge of Spies, which tells about negotiations to retrieve airman Francis Gary Powers. For a sobering look at the Red Scare at its zenith, check out Leo McCarey's My Son John. Released between the Catholic director's better-known Going My Way (1944) and An Affair to Remember (1957), the film features Helen Hayes as a mother who fears her long-absent son may now be a communist. Today, the film sounds to some like a political version of Reefer Madness, but at the time it earned McCarey his fourth Best Writing nomination. Want to know the sorts of films Dalton Trumbo was expected to write? Look no further.
Work your way through a list—but do it systematically.
There is an infamous story arc in The Sopranos in which Carmela (Edie Falco) and the other mob wives resolve to work their way through AFI's list of the 100 Greatest American Movies. (They get as far as #2, The Godfather.)
I listed this suggestion last, because too many people try to do it first. Curated lists are great, but without some breadth of experience, viewers too often treat them as checklists or chores. It can be tricky and discouraging to jump immediately into complex, experimental, or formally eccentric material without a grounding to understand it. When viewing becomes a chore or a commitment, a list actually subverts its purpose.
Why use one then?
Systematic reading or viewing plans can act as hedges against prooftexting. There's no need to relentlessly slog through the third hour of Solaris if you just don't get it, but why not at least give it an honest try? Perhaps Charlie Chaplin's A King in New York won't tickle your funny bone, but how many genuine laughs do you really expect from that Redbox rental of Grown Ups 2?
Systematic viewing doesn't have to have its origins in a list in order to be effective. A few years ago I picked up a used copy of the Andrew Sarris–edited anthology Interviews with Film Directors. Through it, I was prompted to check out Howard Hawks's Land of the Pharoahs, Joseph Losey's The Servant, and Ingmar Bergman's Smiles of a Summer Night.
Try this: Pick a year—perhaps from an age before you were a regular film consumer—and simply Google "best films of (insert year)." The search engine will provide a scrolling list of suggestions in the first position. Jot down 5–10 titles, preferably of films you haven't yet seen, and try to watch one a month. Time permitting, I will time travel to 1968 this year, taking in Oliver!, Rosemary's Baby, Funny Girl, The Battle of Algiers, and Rachel, Rachel.
Kenneth R. Morefield (@kenmorefield) is an associate professor of English at Campbell University. He is the editor of Faith and Spirituality in Masters of World Cinema, Volumes I, II, and III, and the founder of 1More Film Blog.
Cover image by Simon Q and used under a Creative Commons license.