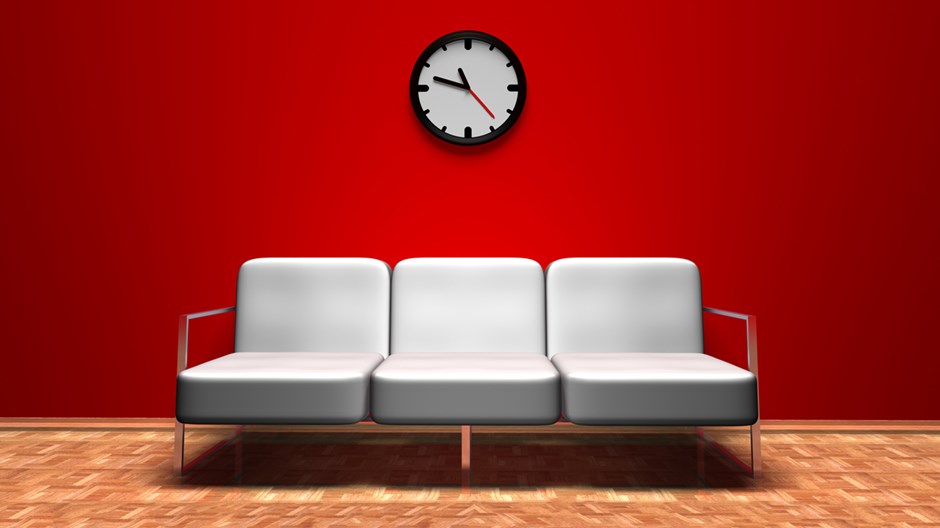 Image: ERZETIC / SHUTTERSTOCK.COM
We sat in silence for a few minutes as she dabbed the tears that were rolling down her cheeks with a tissue. "Why do I ache so much?" she wondered aloud. "Am I just discontent? Is there something wrong with me?"
The woman I was meeting with for spiritual direction had just described her deep passion and yearning to fulfill what she believed to be a God-given calling. It was a desire she'd had for years, and it wouldn't go away. Yet she was firmly wedged between the financial and practical constraints of her family's needs, unable to move forward.
Does this predicament sound familiar? Have you ever felt called to something that seemed of God—a good and noble aspiration—yet struggled as you carried this desire in your heart, so full it could burst, with nowhere to channel it? I give spiritual direction each month to women who are young and old; married and unmarried; professionals, stay-at-home moms, and women in ministry. And often, very often, they speak of the ache inside them related to an unfulfilled calling.
Some talk of their life-long dream to be married. Others confide the secret pain of longing to become a mother. I hear women express their eagerness to contribute financially to their family's welfare or respond to injustices they see in the world. Some have discovered ministry gifts and long to utilize them in the church. The objects of their desire are good and wholesome. And yet they confront a seemingly immovable wall. A roadblock. An impasse.
Little in life seems to undo us more than when we desire to do what we believe to be the will of God, but then God doesn't cooperate. It's confusing and disorienting. In the throes of this dilemma, it's not uncommon to feel slighted, as though God were toying with our vulnerability by awakening desire only to withhold its object from us.
A Fertile Place of God's Activity
Ironically, desire is often a fertile place indicating God's activity and calling. As a spiritual director, I encourage my directees to explore their deep and true desires and to seek God's direction in them. Of course, not all of our desires are stirred by God's desires for us. Time and discernment are required to explore these yearnings so that we discover their source. Yet even when we feel confirmation that what we desire stems from our attunement to God's Spirit, we can find ourselves stopped dead in our tracks, incapable of doing what only God can do for us to realize these dreams.
What's going on when we come to a dead-end street where our desire to fulfill our God-given purpose meets the obstacle of God's silence and lack of support? How should we think about this and respond?
Lighting Our Own Torch
Perhaps it's important to first consider how not to respond. Let's call this impasse darkness, a time in life when we can't see what God is up to and don't understand why he's not responding to a longing we believe he's nurtured in our hearts. Isaiah spoke to people in a similar place of darkness and offered a poignant warning:
Who among you fears the Lord
and obeys his servant?
If you are walking in darkness,
without a ray of light,
trust in the LORD
and rely on your God.
But watch out, you who live in your own light
and warm yourselves by your own fires.
This is the reward you will receive from me:
You will soon fall down in great torment. (Isaiah 50:10–11)
Isaiah suggested that when we are in darkness, rather than trusting God, we are often tempted to light our own torch in order to find our way out. We devise a plan to fulfill our desires, to make happen what we so desperately want to happen. In effect, we say to God, unconsciously or at least under our breath, "If you won't give me what I want, then I will find a way to get it for myself."
Hitting a Wall
Waiting in the dark has never been my forte, and I know how seductive it is to reach for a torch to light. I was tempted to do so not too many years ago when my husband and I found ourselves stymied in pursuit of our calling. We had set out to fulfill a dream that I believed with all my heart was from God. We wanted to move near downtown Indianapolis and create a contemplative retreat center in an urban neighborhood. I'd written a ministry plan, networked with lots of people, talked it up among our community—which responded with resounding support—yet we hit a wall.
Starting this retreat center was contingent upon financing from the sale of our home in the suburbs. It was during the recession, and the house had been on the market for months with dozens of showings but no solid offer.
I became depressed, wanting desperately to move forward with this exciting dream but unable to eliminate the barricade that kept us from achieving it. I was confused by God's evasiveness and seeming indifference to what I believed should matter to him and certainly mattered to me. I hated waiting. I loathed not being able to achieve my goal. But what I detested most of all was not being in control. If I could have lit a torch, I would have. But thankfully—graciously—my attempts to do so were in vain. And so I sat in the dark—broken and sad, angry and confused.
When I came to the end of my own ability to act, a defiant willfulness emerged. Had I not been brought to the edge and lost control, I would never have recognized this quality of self-determination that is so dangerous for someone attempting to follow Jesus. This was the crucible that exposed my slavish and unhealthy attachment to accomplishing my vision.
If I was going to love God through this calling, I would need to love God more than this calling.
A Mixed Bag
As much as we wish it weren't so, our desires, even those related to God's calling, are a mixed bag. The motives that energize us are both pure and charged with ego; they can be simultaneously earnest for the kingdom and fickle, self-serving. And so God, in his great love and desire for our fidelity and freedom, will often lead us to the edge, to the end of our own resources and ability. We lose our grip and in that free fall will more often than not cry out with an earnest voice, "God help me!"
If your heart is full of desire for a calling you believe to be the will of God but you are thwarted, rather than ask, "Why is this happening?" ask, "Why does this need to happen? What in me needs to die? From what tangled attachments do I need to be freed so that my love for God and dependence on Jesus becomes the primary operating force in my life?"
God, whose love is never fickle or capricious, has the greatest good in mind. The stalemate you face is an invitation to hold on to your heart—so full of desire it could burst—and wait with perseverance, offering what you long for to God as you wait in darkness.
Active Waiting
Don't assume that waiting is a passive stance where you do nothing. Waiting, on the contrary, is an active stance and important spiritual work. We aren't merely stalled out in a holding pattern until something happens. We are waiting on God. And as we wait on God to act on our behalf (though we can't predict how he will act or what he will do), it generates greater dependence on God within us: an expectant posture and alertness to God's activity. In fact, Isaiah described our posture of waiting as a conduit through which God begins to move.
For since the world began,
no ear has heard
and no eye has seen a God like you,
who works for those who wait for him! (Isaiah 64:4)
As you wait, there are valuable questions you can ponder, pray over, and process in your journal or with a friend or a spiritual director. Here are a few:
Is there a deeper work God is doing in you that isn't primarily about your calling but about your character, faith formation, or way of relating to him?

What is God exposing in your heart through the crucible of waiting that is important for you to see? What does this trait help you understand about yourself?

How might God be at work right now in unseen ways to open the path before you?
As I waited in the dark, unable to see what God was doing, I sensed the invitation to resist lighting a torch and to instead learn to rest in the tempo of God's timing. I saw my own drivenness as coming from a compulsion to get what I wanted. I knew that I needed to repent and seek God's healing.
Then, unexpectedly, we discovered God was at work behind the scenes when our house finally sold. Within ten days, we discovered a newly listed home on a quiet street that had the sacred ambiance we were looking for—and, remarkably, it was in our price range. It's been three and a half years now since we moved into this gracious place, which has become our true home and a hallowed retreat space for hundreds of guests who have come for respite.
No Magic Formulas
I realize that by sharing the happy fulfillment of our story, it might sound as if I am suggesting a formula you can work in order to get the same results: if you wait it out, then God will do what you want him to do. That would be insensitive to many of you and false advertising to all of you. There is no if/then formula, only a good and beautiful God whose work is often mysterious; whose ways are beyond our understanding; and who is always and forever committed to us and our well-being, even when things don't go the way we'd hoped.
To those of you who are languishing with a calling that you can't seem to fulfill, don't give up! Don't give up dreaming and holding on to God's slow and patient way. And as you do, consent to be shaped by God through this mysterious and sometimes grueling process. The work of your formation will be a treasured gift—one that you may learn to value even more than getting what you want.
Beth Booram is the cofounder and director of Sustainable Faith Indy, an urban retreat center in Indianapolis. She designs and facilitates contemplative retreats and speaks around the country on spiritual formation and Christian leadership. She has written several books, including Starting Something New, Awaken Your Senses, and Picturing the Face of Jesus. Learn more at BethBooram.org.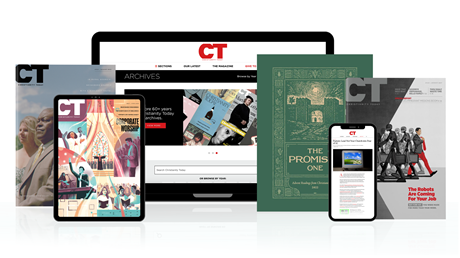 Annual & Monthly subscriptions available.
Print & Digital Issues of CT magazine
Complete access to every article on ChristianityToday.com
Unlimited access to 65+ years of CT's online archives
Member-only special issues
Subscribe
When God Puts Your Dreams on Hold
When God Puts Your Dreams on Hold