true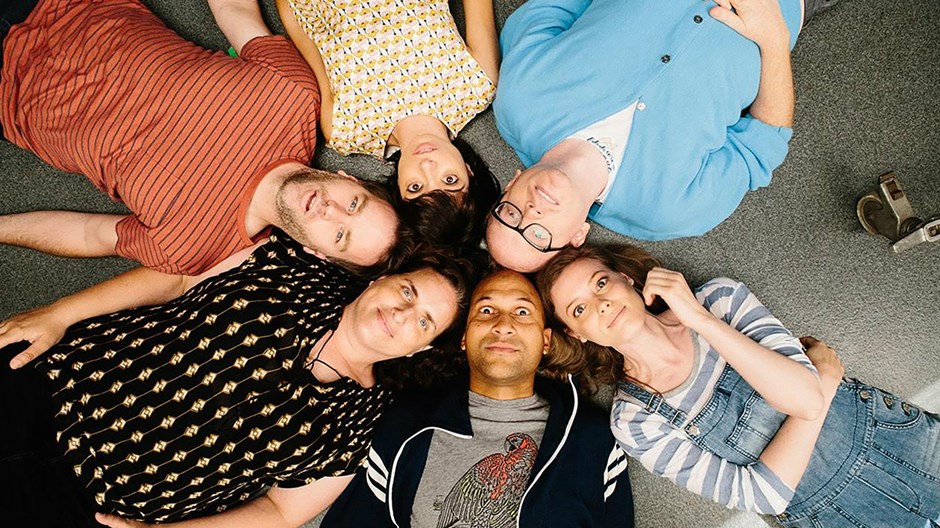 It's intoxicating: you're young and creative and ambitious and thirsty. You arrive in the big city with a suitcase full of dreams. Eventually you meet people like you, misfits toys looking for an island, and you build a life together. For the first time, you and your "hobbies" are a serious matter. Maybe these dreams could be your life. Maybe these people could be your family. You're all going to hit it big together. So you spend your evenings draped across couches and living room floors together, dreaming, eating pizza, creating stuff. And eventually people start to pay attention.
There are movies about this—mostly musician biopics. But what happens next?
Don't Think Twice has a gentle heart that makes its uncomfortably familiar story go down smooth. Written TK and directed by the great Mike Birbiglia (Sleepwalk With Me), it's a deceptively lightweight comedy about a group of friends (Keegan-Michael Key, Gillian Jacobs, Chris Gethard, Kate Micucci, Tami Sagher, and Birbiglia) who form an improv troupe they call "The Commune." They live a commune, too. No longer carefree twentysomethings, they still spend their time together, eating together, partying together, dreaming together. Every week their improv show is moderately successful—enough that a scout for a Saturday Night Live-like variety show, the holy grail for stand-up comics, shows up one night, and several of them are invited to audition. But in life and in movies, the course of competition between ambitious friends never did run smooth. One member of the group actually gets cast in the show, and the Commune's equilibrium is thrown off.
Don't Think Twice is a clever comedy, buoyed along by some of the best comics working today who boast both stand-up and acting chops. Its point of view is far from the bright-lights-big-city, follow-your-dreams Hollywood dogma. What if you work really hard and do everything right and still don't become a success? What if you know you're not mediocre, but also discover your name may never be splashed across a marquee? What does it take to want or even to make a life outside the limelight? Is it possible to love someone and be jealous of them at the same time? And when do you decide to just call it quits?
All of the characters have different answers to this question, but the movie doesn't get too weighed down by its own potential hipster-y ponderousness. Instead it leans into their relationships, sketching out the ease with which we fall into the same rhythms and habits with the people we know intimately. Movies commonly suggest that friends are important, but they rarely give us a sense of what friendship looks like in the long term—something Don't Think Twice does well. And its clear-eyed recognition that we can't all be famous, but we can all be good, is a healthy counterbalance to a culture in which your worth too often gets measured in Twitter followers. When you're coming to terms with your own future, Don't Think Twice suggests, your friends pull at least equal weight with your dreams.
Caveat Spectator
Some off-color humor, language, and adult situations. Have you ever been to an improv show? Like that.
Alissa Wilkinson is Christianity Today's critic at large and an assistant professor of English and humanities at The King's College in New York City. She is co-author, with Robert Joustra, of How to Survive the Apocalypse: Zombies, Cylons, Faith, and Politics at the End of the World (Eerdmans, 2016). She tweets @alissamarie.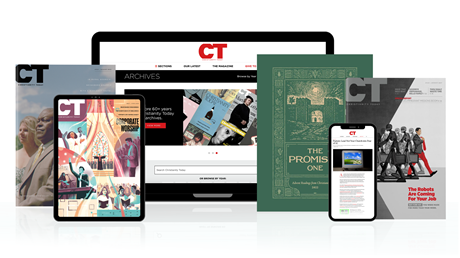 Subscribe to Christianity Today and get access to this article plus 65+ years of archives.
Home delivery of CT magazine
Complete access to articles on ChristianityToday.com
Over 120 years of magazine archives plus full access to all of CT's online archives
Subscribe Now
Don't Think Twice
Don't Think Twice