true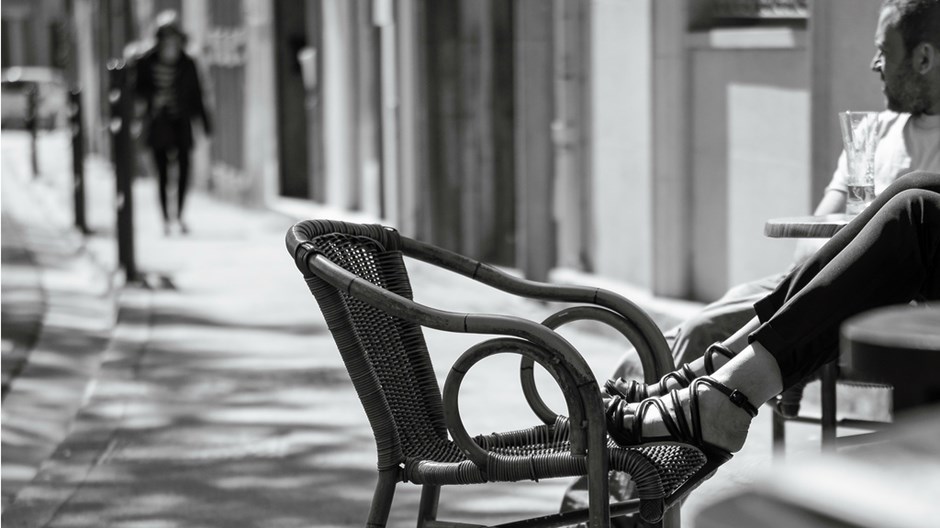 The older you get, the weirder your prospects for marriage become. At least that's what a then-single cousin once told me. Those weren't her exact words, of course, but the gist of what she said was that our odd quirks and habits become more prominent as time passes, and our rough spots get rougher without enough close human friction to sand-smooth them down.
My cousin was probably younger than I am now when she said that and free to date without today's many online "aids" to romance. But what she said rings true to my current dating experience as someone within spitting range of 40. (I just turned 38.) The men I meet—on websites and apps and in lines for coffee—are shaped by many more experiences and more settled in life than my youthful self ever imagined, and so am I. During the years when I thought I'd marry in my 20s, I assumed I'd figure out a lot of life's big questions with a spouse. I thought I'd figure out a lot of me in relationship to a husband and probably children.
Instead, I've spent the (gulp) two decades since high school facing those questions with God, my church, and good friends. And rather than my identity being shaped by marriage, my identity now dictates the options I have for marriage, if those even remain for me.
Though I'm younger, perhaps, and childless, my situation is not unlike that of Jane Austen's Lady Susan Vernon, brought to vivid life in Whit Stillman's uproarious new film Love & Friendship. In the story, adapted from an early Austen novella, Kate Beckinsale plays a merry widow with a very Machiavellian flare for relationships. Much of the movie revolves around her efforts to badger daughter Frederica into marrying a wealthy simpleton who tries to wax eloquent over garden peas and thinks the Bible has 12 commandments. Her daughter balks at said "stallion of romance," but Lady Susan thinks he could give Frederica long-term safety from homelessness and hunger.
In fact, however, Lady Susan has a far more precarious position than her daughter. As her shrewd friend Alicia points out, it is not the virginal Frederica who most needs a practical marriage, but Lady Susan herself. While Frederica holds out hope of supporting herself if need be, Lady Susan must string together a haphazard sequence of long-term visits and mysteriously rented lodgings in order to keep herself and her daughter housed. (Susan's short-lived spouse left her little more than his name and child.) And while Frederica's youth gives her some time to explore romance, Lady Susan vacillates between another woman's husband and the much-younger brother of her reluctantly hospitable sister-in-law.
Though I do not share Lady Susan's urgent housing problem, I, too, must adjust to romantic options that are dramatically different than those of my youth. The last time I made a concerted effort to date was during that New York stretch of my mid-20s, which I chronicled in Sexless in the City. In the time since then, "older" men have gone from being in their early 30s to being 48 and a half years old—the average age of the men I've recently met online. Some of them are divorced, and it's probably only a matter of time before I date someone with children from a previous relationship.
When you've spent the bulk of your life expecting a different plot and cast, it can take some adjusting to the lines you're actually given and the losses that may come with them. Sure, the story I thought my life would follow first came to me in grade school—not quite my sagest season in life—but it's still hard to quit assumptions that I've held for almost three decades.
Several months ago, a man I once dreamed of marrying re-entered my life in one of the most unlikely ways imaginable. (In fact, I sometimes tell friends that God must still be slapping his knee over that one.) Though I'm long-since over that old attraction and wish him well in the life God has given him, our recent contact has made me strangely grateful for the disappointment that once nearly broke my heart.
In ten years, he and I have grown in very different ways, and what I value—even what attracts me—has changed greatly. Though I still battle fear that "God's best" might turn out to be lifelong singleness and barrenness, this new perspective on my past helps me hold my old dreams more loosely.
As I adjust to dating at almost middle age, I've learned three main lessons, offered here by way of Lady Susan's example.
Stay in community.
Although the relationships are tenuous, Lady Susan's family provides essential support to her. I too have benefited from living in community. First with single roommates and now in the former convent where I live (with two young families and some other adults), I find life in community vital to my relational health. Not only does it sand down my odd quirks, it also frees me to take romance as it comes. Men don't have to be more than dates to me because I don't require romantic success for support, validation, or even regular interaction with children.
Know when to hold your standards, and when to fold them.
Shared faith remains a must for me, but like Lady Susan, I've learned to adjust my requirements. I once put great stock in chemistry and intellectual connection, but the older I get, the more I value being completely at ease with someone.
Finally, laugh about it.
Perhaps Love & Friendship's greatest gift to viewers is how well it highlights the comic foibles of love. We live in a time that conflates romance with transcendent meaning and demands god-like satisfaction from love. Sometimes laughter provides the best antidote to such exhausting, misplaced worship.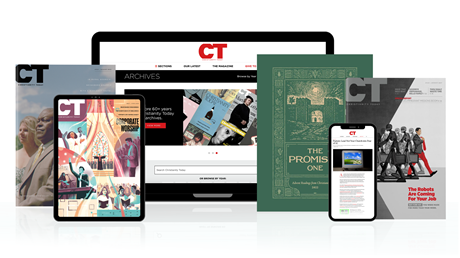 Subscribe to Christianity Today and get access to this article plus 65+ years of archives.
Home delivery of CT magazine
Complete access to articles on ChristianityToday.com
Over 120 years of magazine archives plus full access to all of CT's online archives
Subscribe Now
How to Date When You're Almost Middle-Aged
How to Date When You're Almost Middle-Aged