At the peak of summer, it's time to slump down in a chair or crawl into a hammock with a good book in hand. This July, we're reading everything from poetry books to cookbooks to stories about a viral vampire apocalypse. Here's a list of our current favorite reads.
What are you reading this summer? Let us know your recommendations in the comments!
— Andrea and Kate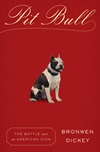 Pit Bull: The Battle over an American Icon

by Bronwen Dickey

To know me is to know that I love pit bulls, so the fact that I'm reading and loving this book should surprise no one. But the breadth and depth of this book will surprise folks. It's a must-read for history buffs, for dog-lovers, and for anyone who cares anything at all about truth, justice, love, and the best dogs ever.

— Caryn Rivadeneira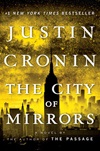 City of Mirrors

by Justin Cronin

This summer I'm diving into City of Mirrors, the final installment of Justin Cronin's trilogy The Passage, which is the story of how a girl saves the world from a viral vampire apocalypse. Cronin was challenged by his young daughter to write a story about "a girl who saves the world," and The Passage is the result.

— Halee Gray Scott
Imagine Me Gone

by Adam Haslett

I am regularly on the hunt for good fiction about characters who struggle with but are not defined by depression. It's a little like hunting for unicorns. I've heard enough good things about this book—which focuses on a character whose depression affects his relationships—that I'm excited to read it.

— Alicia Cohn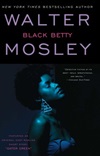 Black Betty

by Walter Mosley

The setting may be 1961 Los Angeles, but Mosley's fourth Easy Rawlins mystery echoes many of the past two years' headlines about interactions with police. Though his stories aren't always easy to read, I'm hooked on Mosley's vivid characters and assured prose. I've already dovetailed at least a dozen pages with quotes I want to save for future reference.

— Anna Broadway

Cloud Tea Monkeys

by Mal Peet and Elspeth Graham

My kids and I recently discovered this story about a girl named Tashi, who every morning follows her mother to work on a tea plantation in the shadow of the Himalayas. When her mother falls ill, Tashi drags her basket to the fields. The rest of the story involves some industrious monkeys that swoop in to save the day and an avuncular man called the Royal Tea Taster, who sticks his head under a blanket to gurgle tea. (My seven-year-old loves this part.) Based on an old legend, Cloud Tea Monkeys has everything I look for in a classic children's book—a vivid story with a little sadness and a lot of sweetness.

— Andrea Palpant Dilley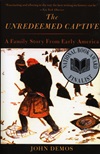 Unredeemed Captive: A Family Story from Early America by John Demos
Last summer, amid moving and writing a book, I think I read exactly one book for fun. This summer, I have several ambitious stacks, but I'm going to start with this one about a famous event in Massachusetts history. The National Book Award winner combines some of my favorite themes: colonial New England, social history, religion, and a town just a short drive from my house. If you need me, I'll be on the front porch swing.
— Megan Hill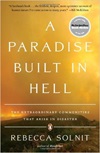 A Paradise Built in Hell

by Rebecca Solnit

After hearing Rebecca Solnit in conversation with Krista Tippet on NPR, I knew I had to read this book, which explores how horrific disasters cultivate human solidarity, cooperation, and, perhaps counter-intuitively, compassion and love.The life of Dorothy Day is one of many stories included in the book. After living through the 1906 San Francisco earthquake, eight-year-old Day wondered why people couldn't always take care of each other the way they did in the aftermath of the quake. As an adult, she established houses of hospitality where her "long loneliness" found its answer in community. While not to be sought, disasters are inevitable, and, Solnit shows, can be occasions for true human loveliness to emerge.

— Rachel Marie Stone

My Kitchen Year: 136 Recipes that Saved My Life by Ruth Reichl
The former editor of Gourmet magazine, Ruth Reichl is one of my all-time favorite writers. (I subscribed to the now-defunct magazine year after year simply to read her letter from the editor. If I got around to trying some of the recipes, that was, as it were, the icing on the cake.) This new memoir/cookbook tells the story of how Reichl recovered after Gourmet closed—she cooked, retreated into nature, and reflected deeply on disappointment and purpose. The rich storytelling, beautiful photographs, and inviting recipes make this a truly delicious read.
— Jennifer Grant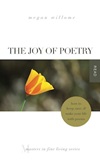 The Joy of Poetry: How to Keep, Save, and Make Your Life with Poems by Megan Willome
Whether poetry delights or puzzles you, this slender but rich volume will help you appreciate the poetry that's found all around us. Willome magically interweaves the story of her mother's cancer, the insights of poets great and unknown, and the wonder words can do amid both pain and joy.
— Karen Swallow Prior
The Bachelor Girl's Guide to Murder

by Rachel McMillan

Jem and Merinda, two single women in turn-of-the-century Toronto, pattern themselves after Holmes and Watson and launch their own detective business. McMillan's debut novel is a combination of adventure, mystery, and romance and serves as a love letter to a vibrant city.

— Gina Dalfonzo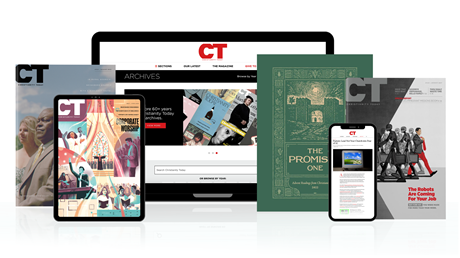 Subscribe to Christianity Today and get access to this article plus 65+ years of archives.
Home delivery of CT magazine
Complete access to articles on ChristianityToday.com
Over 120 years of magazine archives plus full access to all of CT's online archives
Subscribe Now
10 Books Worth Reading This Summer
10 Books Worth Reading This Summer