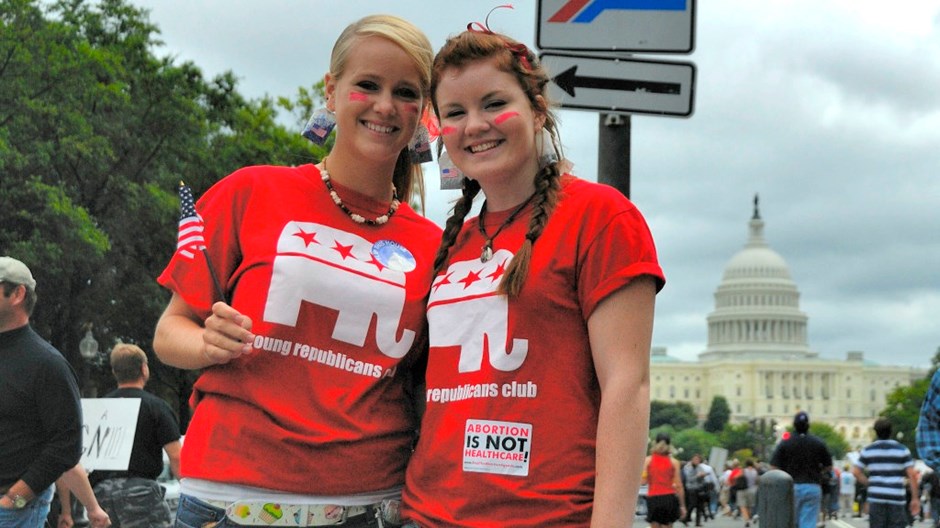 Image: Andrew Aliferis / Flickr
Cathy McMorris Rodgers was 36 years old and single when she was elected to Congress in 2005. At the time, she was so focused on her career that she wondered if she would remain single for the rest of her life. A decade later, McMorris Rodgers is now a wife and mother, the only member of Congress to have given birth three times while in office.
Her trajectory is unusual for a lawmaker, but pretty common for the growing number of American women who establish their careers and their sense of their adult selves while single, making it well into their 30s or beyond without changing their marital status. The Republican congresswoman's story actually mirrors the narrative opening a recent New York Magazine cover story, "How Single Women Became the Most Potent Force in America."
Writer Rebecca Traister—author of the new book All the Single Ladies—explains that the rise of single women is "a radical upheaval, a national reckoning with massive social and political implications" as single women outnumber married women for the first time in American history. Marriage has shifted from an expectation in a woman's early 20s to a life goal saved for someday (if ever).
Both parties find themselves in a new political reality as a result of this demographic change. Republicans once relied on marriage to shift women to the right as they began to care for their families. Democrats have long had a lock on single women, getting their vote reliably in presidential elections and suffering when they don't show up at the polls during midterms.
During the last presidential election, Mitt Romney won over most married women, but the support Barack Obama claimed from single women (23% of the electorate) was enough for him to secure the vote from women overall. Put frankly: Republicans don't have a woman problem; they have a single-woman problem.
For a while, the GOP pushed for marriage in response. There are good reasons for this strategy beyond boosting their electoral game. Many of today's single women are still coupling, cohabiting, and having children—without the legal status of marriage that conservatives consider an important stabilizing factor, morally and socially.
Republicans don't have a woman problem; they have a single-woman problem.
Traister, though, celebrates "the creation of an entirely new population: adult women who are no longer economically, socially, sexually, or reproductively dependent on or defined by the men they marry." But the rest of us aren't all raising our naked ring fingers in salute. Some of us may even wonder if what's being branded as independence is really privation.
We may imagine this generation of "single ladies" as upwardly mobile career women, but that's not totally the case. College-educated women remain the mostlikely to marry before having children, while a growing number of poorer and less-educated single moms bear the burden of work and childrearing alone. Marriage has thus turned into a major cause of our income equality—one that threatens to become systemic as these trends continue throughout family generations.
Single women tend to favor Democratic positions and policies because, as Traister puts it, "the practicalities of female life independent of marriage give rise to demands for pay equity, paid family leave, a higher minimum wage, universal pre-K, lowered college costs, more affordable health care, and broadly accessible reproductive rights." But the other side of the political spectrum also has a lot to offer single women, including a sense of empowerment and agency for them to make their own way in the world, independent of fathers or husbands.
Republicans laughed when the Obama campaign debuted "The Life of Julia" to illustrate how Obama's policies would benefit a woman throughout her life, but it was an effective campaign that showed single women that they were worth considering. When Republicans fail to picture this crucial demographic in their campaign materials or policy speeches, those women may be forgiven for feeling overlooked.
Some Republicans do this well—recall how Paul Ryan tied championing small businesses in 2012 with the story of his mother's sacrifices to go back to work when she was widowed. McMorris Rodgers also tells stories of struggling with arcane regulations as a single woman leading her family's business. Last week, she told a story about a single mom driving for ridesharing company Lyft and worrying that "the government was going to get in the way" of her income.
For the millions of women and men participating in the sharing economy, these are legitimate concerns. As a single woman who finds pet-sitting gigs through the online marketplace Thumbtack, I can tell you that these platforms—from Airbnb to Task Rabbit to Etsy—offer significant financial opportunities for economically stressed single women. It's no surprise that Republican candidates have been rallying to their defense against government regulation.
Common sense-approaches to entrepreneurship, small businesses, and professional work stand to benefit single women who may otherwise find themselves unable to afford or sort through a complex regulatory process. We can champion efforts like former presidential candidate Jeb Bush's proposal to simplify occupational licensing for everyone from cosmetologists to bakers. Such reform efforts may do more for the economy than cutting taxes, making it a win-win for Republicans (and anyone who cares about making it easier for single women to find jobs).
Marco Rubio's plan to restrict the costs of regulation on the economy also stands to benefit single women running households on a limited income. It's a wonky proposal, but ultimately targets the regulations that raise the price of household goods and contribute to poverty. Deregulation around energy and food industries may have the greatest impact on those living paycheck to paycheck. (Rubio has also championed a free-market family leave plan that incentivizes private businesses to offer more paid leave to workers.)
Single women need more than the promise of government benefits or tax cuts. They need to know that they are seen, that they contribute to our society, and ultimately, that their lives matter. Republicans should work not just on framing economic issues in terms of women's lives, but on championing these women, whether they're single mothers sacrificing for their families like Paul Ryan's mom or childless businesswomen working for their communities, as McMorris Rodgers was.
As a Republican single lady, my paradigm shifted when I heard McMorris Rodgers' story and saw that an unmarried woman could be treated as someone with experience and policy expertise. Even as we work to encourage marriage, I would love to see more single women taking the lead within the party.
Above all the policy proposals, single women need to know there is a place for them at the grown-ups' table.
Anika Smith is an associate editor at The Stream and a musician who moved from Seattle to Washington DC years ago but has yet to recover from the shock. Follow her on Twitter at @anikapanika.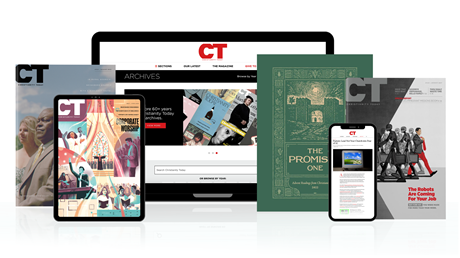 Subscribe to Christianity Today and get access to this article plus 65+ years of archives.
Home delivery of CT magazine
Complete access to articles on ChristianityToday.com
Over 120 years of magazine archives plus full access to all of CT's online archives
Subscribe Now
Don't Underestimate Single Women Voters
Don't Underestimate Single Women Voters