true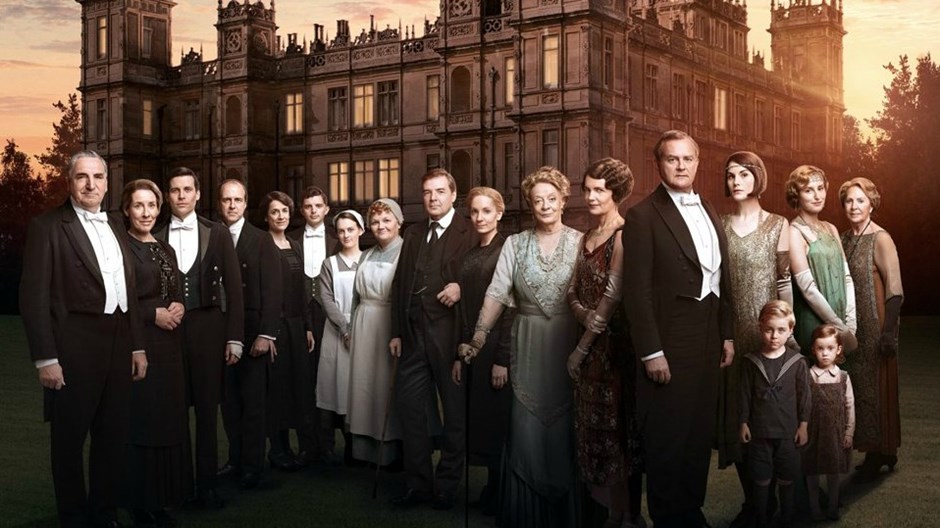 Image: PBS
I remember the first time I stopped watching Downton Abbey. It was several years ago, in the midst of the ups and downs of the third season. Lady Sybil (the youngest daughter of Lord Grantham, master of Downton) died post-childbirth from eclampsia, suffering a stroke and leaving behind her newborn daughter and bereft husband.
Watching the show by myself, I began to reckon with a question I'd never before considered: What is the appropriate response when you watch someone die on television from something that nearly killed you?
For me, the response was visceral. I tried to catch my breath. My heart pounded, reminding me of what it felt like to have my blood slamming in my temples, with machines and medicines keeping my heart from stroking out.
Like everyone else, I focused relentlessly on the present, on living, on surviving, and I didn't appreciate the reminder of my own mortality. Nor was I quite prepared to dwell on how recent the medical developments had been introduced to our world, how I was incredibly fortunate to have been pregnant in the 21st century, in a western country, on health insurance. From my work in refugee communities I knew—although I had tried to forget—that I was still in the minority as a survivor, that women around the world perished just like Lady Sybil and continued to do so at alarming rates.
Yet, here I was, watching it happen on a wildly successful period drama from public broadcasting. I closed my laptop and swore off Downton for good. The jewels, the dresses, the intrigues and petty fights, the crackling one-liners from Maggie Smith—they no longer were enough of a distraction from what I was beginning to sense was a real, if unintended, theme of Downton.
The more I watched, the more I had a sense that being a woman in our world is very, very hard. Money can help, and social privilege smoothes out the rough edges for sure. But the truth remained: no matter if you lived upstairs or downstairs or comfortably in the American middle class like myself—women have had a long history of trauma in our world, and few of us are quite sure what our response to that truth should be.
I recently started watching Downton again, sure that public broadcasting must be doing something right since so many of my friends and acquaintances were terribly excited about the sixth and final season, which concluded on Sunday.
Trauma, Smoothed-Over
It is, as PBS has mentioned several times, the most-watched drama in the history of the channel. Afraid of missing out, perhaps, or curious to see how much more heartbreak and rigmarole could be packed into these lives, I returned into series. While this time I did not experience such a clear physical response to the plotlines, I still found more than a few moments of horror sprinkled liberally throughout the pastoral landscape of England in the 1920s.
Season 4, in particular, greatly disturbed me. Anna, the plain-yet-pretty virtuous servant, is raped by a visiting valet while the rest of the great house enjoys opera music upstairs. The plot quickly moves on from the trauma of that moment to concerns that Anna's husband will find out what happened. Anna is afraid she is now damaged goods, and also fears he will commit violent retribution and be hanged for his crime.
For episodes and episodes the drama revolves around the lurking anger of Mr. Bates, one of the supposed protagonists of the show, and once again a female body, badly abused, is used to prop up a bigger story of (mostly) men jostling for position and power. When I finally realized the show would not be doing justice to that particular storyline, I quit watching Downtown Abbey for the second time.
In the end, this is a show about terror—of war and death and extreme prejudice and classism and wealth inequality and sexual violence. But since it has also been designated as a period drama, made tame by the strains of the Masterpiece Theater theme we hear at the beginning, it is a show that women watch and that women love. The traumas get smoothed over to become merely the backdrop to a long, lingering look at the past.
In the midst of fellow Masterpiece Theater hits including Sherlock, Grantchester, and the recent drama series Indian Summer, Downton Abbey's perpetual focus on upper-class white Englishmen starts to feel overwhelming. It starts to feel rather wrong, as if we have missed the entire point. This time period, our past—though often presented as more refined and simple and moral, at least for those on the top of the hierarchy—is just as bad as the relentless present.
The Texts of Terror
The best way to honor sad stories is to simply present them as such. To not rush to a tidy conclusion, to not veer quickly off into either redemption or revenge. To honor the victim, to look unblinkingly at the trauma, to hold the story in your heart and then to tell others—this is what we are supposed to do.
For so many years I didn't understand this. Certain portions of the Bible, of the Old Testament, disturbed me more than I could bear. There are some stories—Tamar, for example, or the concubine raped and killed and dismembered—that boggle the mind with their cruelty, their lack of justice, the way they display the worst of humanity. And there are others, like Job, that give us no real answers to why terrible tragedies happen to some while others are spared, why I survived not one but two pregnancies that would have killed me were I born in another century or even a different country. I used to skim over the texts of terror, and skip right to the good parts: Jesus and his love, his kingdom, his promise that one day all things will be made new.
It is true, we do have this hope: All of our tears will be dried. But within that promise is also an acknowledgement: We have every reason to cry, this earth is full of sadness and sorrow. This is why there are more psalms of lament than there are of praise, why the Old Testament is full of violence and struggle and oppression, it is story after story of violence and terror and victims—and a God who sees it all.
I did not make it to the end of Downton Abbey—I have no idea if Lady Mary or poor Edith or anyone else was able to find a mite of redemption in their stories. Our world is full of traumatized people, yet also full of stories that fail to engage that reality, focusing instead on entertainment.
Downton Abbey remains popular for many reasons: nostalgia, curiosity, a thirst for watching others suffer and be redeemed. But the way it approaches trauma leaves something to be desired—too hurried, too rushed towards a conclusion, little to no emphasis on the actual victims.
We need to instead, as theologian Phyllis Trible says, "to remember a past that the present embodies, and to pray that these terrors might not happen again." Since remembrance takes time, perhaps we the viewers should demand more of our dramas; perhaps we can start expecting sad stories to be told well and with plenty of space to honor the victims.
Maybe, just maybe, in a few years I will feel up to finishing the stories of these characters, of truly engaging and honoring the lives that mirror those on the screen.
D. L. Mayfield's writing has appeared in various publications such as CT, McSweeney's, and Image Journal, among others. Her book of essays titled Assimilate Or Go Home: Notes From a Failed Missionary on Rediscovering Faith will be out from HarperOne in August 2016. Find her at dlmayfield.com or on Twitter.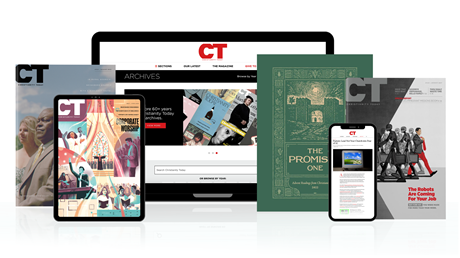 Subscribe to Christianity Today and get access to this article plus 65+ years of archives.
Home delivery of CT magazine
Complete access to articles on ChristianityToday.com
Over 120 years of magazine archives plus full access to all of CT's online archives
Subscribe Now
Why I Quit Watching 'Downton Abbey'
Why I Quit Watching 'Downton Abbey'