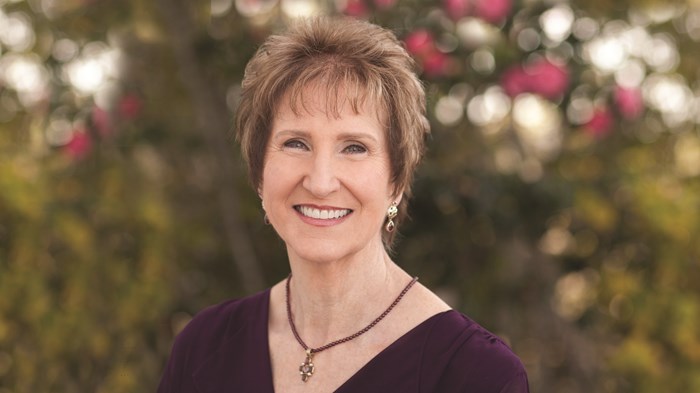 Image: Elaina Burdo / Courtesy of Tyndale
I knew from the time I was a child that I would be a writer. I grew up in a Christian home in Pleasanton, a small town east of San Francisco. My mother, a nurse, kept a diary; my father, while recuperating from a heart attack, wrote two nonfiction books on police work. Unsure what I would write, I headed off to college and majored in English with an emphasis on creative writing and a minor in journalism.
Rick and I married soon after I finished college. My in-laws were voracious fiction readers. My parents read too, always nonfiction, anything from building a house to camping and vegetable gardening. Rick's mom gave me mysteries, and gothic, historical, and contemporary romances. Soon after marrying Rick, I became hooked on romance.
We tend to frame addiction as substance abuse, but most anything that consumes our attention and energy or serves as an escape can be an addiction. Mine was to steamy historical romances. Though not as explicit as what's on the market today, the romances of the 1970s and '80s left me "high." Who doesn't want to experience falling in love over and over again? The publishing industry was experiencing a boom, and stores of all kinds had shelves full of romance novels.
While Rick completed his military service, I worked as a secretary and read. When he got an early-out to return to college, I worked and read while he went to classes and studied. When I miscarried, I dealt with the grief by reading. When I became pregnant again, the doctor and Rick encouraged me to stay home. Reading romances no longer filled the hunger, so I started plotting a combination of my favorite genres and wrote my own "Western gothic romance." The market was still booming, so ...
1