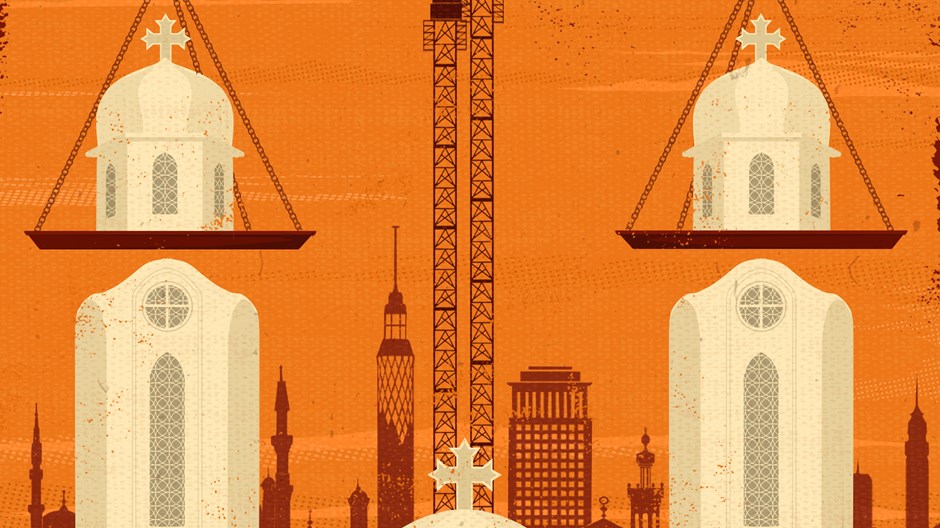 Image: Oli Winward @SalzmanArt
"Long live the crescent and the cross!" shouted Egypt's parliament in joy. All 39 Christian members joined the two-thirds majority to vote to end a 160-year practice instituted by the Ottomans requiring Christians to get permission from the country's leader before building churches. The long-awaited reform was promised by the 2014 constitution after the overthrow of Muslim Brotherhood president Mohamed Morsi.
The new law shifts authority into the hands of the governor, who must issue a decision within four months of an application and give detailed reasons for refusals. The law also established a process to retroactively license hundreds of churches erected without a presidential permit.
"It is a good step," said Andrea Zaki, president of the Protestant Churches of Egypt, who helped negotiate the draft law with government officials. "If we wanted an agreement to include everything and please everyone, it would have taken 100 years.
"This is the best we can get right now."
But even as they celebrated, Christians debated if they failed to fully seize a unique opportunity to pursue equal citizenship. Some wanted a unified law for both churches and mosques. Others noted the presence of loopholes that may impede church construction. For example, the "need" for a new church is tied to population growth. And local officials or police may be able to encumber the process if Muslims object.
"The law is a legalized perpetuation of the status quo," said Ishak Ibrahim, religion officer with the Egyptian Initiative for Personal Rights (EIPR). "It does not address the roots of sectarian tension and shows [that] the state prefers adherents of one religion over another."
"If we wanted an agreement to include everything and please everyone, it would have taken 100 years. This is the best we can get right now." – Andrea Zaki
Sectarian tension has led to about 50 churches closing, estimates EIPR. Many Christians circumvented the process and erected unlicensed buildings after they had trouble getting the president's permission. Sometimes this sparked local Muslims to resort to violence against the church. Security would pacify the area, but rarely prosecute, instead imposing informal "reconciliation" sessions.
Ibrahim has tracked 77 cases of sectarian tension in the rural governorate of Minya, 140 miles south of Cairo, since the uprising in 2011. That number doesn't include those associated with retaliatory violence following Morsi's removal from power in July 2013.
But even in Minya, Christians can build churches if they have good relationships, said Yuannis Anton, a 64-year-old Coptic Orthodox priest. He describes a "tense" local atmosphere, but urges Christians and church officials to reach out to Muslims, especially the governor, local councilmen, and security personnel.
"Everything depends upon the relationship, because love can do miracles," said Anton. The priest helped to construct—but not license—23 churches in his diocese in the late 1990s. "Solomon says, 'The one who wins souls is wise.' But if we exhibit stubbornness, nothing will be built."
Underdeveloped areas such as Minya are different from Cairo, said Bishop Daniel of the Coptic Orthodox Church. In his diocese of Maadi, a middle- to upper-class suburb, only 4 of 18 Orthodox churches are licensed. Two were built after 2011, and most required a combination of friendliness, greased wheels, and persistence. But he emphasized that local Muslims' openness does makes a difference.
"The new law is not perfect," he said, "but it is definitely an improvement. Everything depends on how the government will implement it."
At issue are two competing memorandums. EIPR noted the Ministry of Legal Affairs included the local security situation as grounds for refusal. But Emad Gad, a Coptic member of parliament, described legislative minutes in which the "need" for a church is to be determined by each denomination, viable even if only one Christian is in the area.
Lawsuits are likely, Gad said, but this is the advantage of having a law. If a governor refuses, the church can work with him to correct the stated reasons. If stalemate persists, they go to court.
Daniel anticipates that sympathetic governors in areas facing sectarian tension may take refuge in the courts. A legal verdict takes the matter out of their hands, at which point they are obliged to implement the law despite opposition.
Critics of the law are afraid local fanaticism will overwhelm legal rights. Before the law, Christians could negotiate with security to at least build an unlicensed church. Now all is channeled through the law, possibly into a court system notoriously slow in administering justice.
But Bishop Biemen, Orthodox Church liaison to the military, says many top officials are fully committed to the concept of citizenship. President Abdel Fattah al-Sisi visited the papal cathedral on Coptic Christmas and promised that all churches ransacked in 2013 would be rebuilt by the end of 2016.
Only 8 of 65 locations have not yet been fully completed, Biemen said. And new city planning now includes both mosque and church construction.
"The law is fair, and we have great confidence in the political will of leadership to make it work," he said. "The situation is much better than before."
Have something to add about this? See something we missed? Share your feedback here.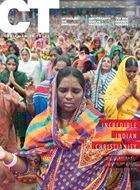 This article is from the November 2016 issue.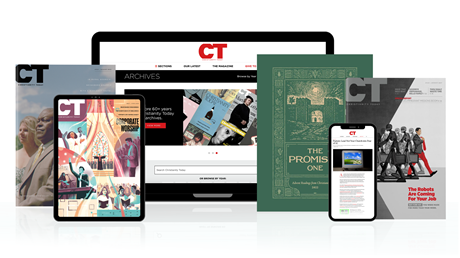 Annual & Monthly subscriptions available.
Print & Digital Issues of CT magazine
Complete access to every article on ChristianityToday.com
Unlimited access to 65+ years of CT's online archives
Member-only special issues
Subscribe
Let My People Build
Let My People Build