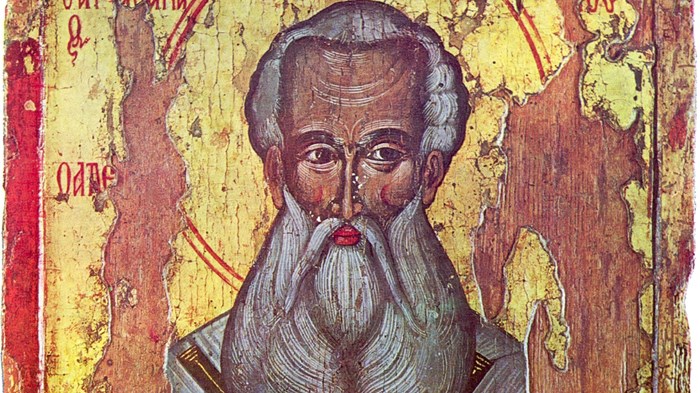 Image: "Saint Athanasius" / Wikimedia Commons
In this biweekly feature, we seek to encourage the local church by remembering the times when things were much, much worse.
Heads-up: We're going to talk about morality scandals this week. I realize it's not necessarily the best week for it—but if it helps, today's slice of church history will mostly be about the more exotic malfeasances of murder and black magic. Something for everyone, really.
Painful truth be told, the Christian church has had no shortage of morality scandals throughout its history; however, it's also been true that baseless accusations of sex and violence have frequently been a convenient means of getting rid of "inconvenient" clergy. Just ask, for instance, St. Athanasius of Alexandria.
If you're unfamiliar with Athanasius, who served as bishop of Alexandria from A.D. 328 to A.D. 373, the main thing you really need to know is that he played a pivotal role in the preservation of orthodox Trinitarian Christianity. See, as Christianity spread throughout the Roman Empire and beyond, a heresy called Arianism—the idea that Jesus was not part of the Godhead, but rather a creation of the Father—began to gain popularity. To most modern readers, refuting Arianism probably seems like an open-and-shut case: Just crack open the ol' Bible to the Gospel of John, where it says, "In the beginning was the Word, and the Word was with God, and the Word was God," and you're set, right? But, thanks in part to the increasing influence of Greek philosophy in the church, the idea of a created Christ had managed to gain some serious traction in the fourth century.
Officially, the First Council of Nicaea in A.D. 325 repudiated the heresy, but Arianism ...
1