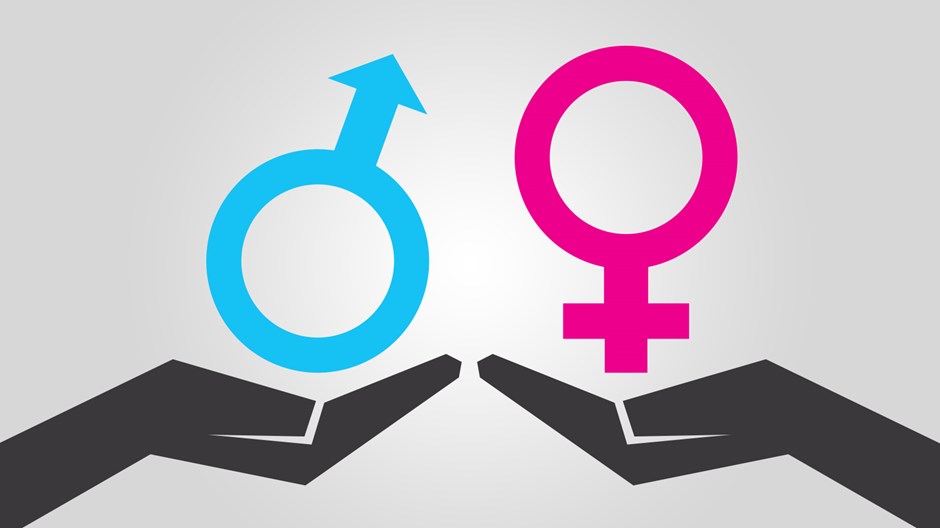 Image: graphicsdunia4you / Shutterstock
The evangelical blogosphere engaged in a major theological debate about the Trinity this summer, with more than 150 posts published within five weeks. Malcolm Yarnell, theology department chair at Southwestern Baptist Theological Seminary, said he had "never seen anything like it."
The debate focused on Christ's relationship to God the Father. Some argue that the Son is eternally subordinate to the Father, while others say the Son was subordinate in his earthly life only. It transformed a decades-old proxy war between some complementarians and egalitarians over what the Trinity reveals about God's design for gender roles into a civil war between complementarians (see CT's explainer, Gender and the Trinity).
While complementarian women wrote only a handful of the posts, they played a significant role in launching the conversation and raising concerns over how the distinction can play out in the pews.
The original post came from Presbyterian pastor Liam Goligher. He stated that theologians Bruce Ware and Wayne Grudem are distorting Trinitarian relations in order to uphold their view of gender roles. (Grudem is the founder of the complementarian Council on Biblical Manhood and Womanhood [CBMW].)
Goligher's post appeared at Housewife Theologian, a blog written by Aimee Byrd and hosted at an Alliance of Confessing Evangelicals website. Byrd, alongside co-hosts Carl Trueman and Todd Pruitt, have challenged certain complementarian rhetoric and teaching for years.
"She is the one continually bringing it up to these men and calling out patriarchy," said Hannah Anderson, author of Made for More, a book about Christian women and identity. "She can ask the question that men wouldn't have thought to ask."
Anderson also critiqued the link being made between eternal subordination and gender roles in a post co-written by Wendy Alsup on the blog Practical Theology for Women.
The women speaking up in this debate see the Trinity issue as tied to ongoing concerns about how complementarian leaders discuss and apply teachings on gender. While these women affirm male headship in the home and male eldership in the church, they suggest that complementarianism's current emphasis on authority and gender roles restricts a fuller understanding of femaleness, maleness, and true complementarity.
The Internet has given lay women from across denominations an entry point into conversations once reserved for seminarians and theologians. "For a lot of time, women have not been in 'the room where it happens,' " said Alsup.
When Rachel Miller, news editor for The Aquila Report and blogger at A Daughter of the Reformation, saw the first post go up on Byrd's website, she assumed that it would be overlooked, as when she, Byrd, and others had critiqued eternal subordination before.
"I invited a man to write and suddenly, men were concerned and noticing it," said Byrd, who belongs to an Orthodox Presbyterian church and advocates for stronger theology in women's resources, including in her book Housewife Theologian.
But plenty of theologians in the debate didn't mention gender roles at all, as most regard the Trinity as an unrelated issue.
"The women I've read have approached the subject in very similar ways to the male theologians, with the obvious exception that the application has been followed through into areas that affect them while the male theologians have often left the application out of the picture," said Andrew Wilson, a teaching and training pastor in the UK. "I'd imagine the debate is more personal for the women."
The women acknowledged that even without theology degrees, they offer a practical view of how they believe this teaching has "trickled down" to affect women's daily lives.
"I don't think I could change the mind of [Ware, Grudem, Goligher, or Trueman]," said Alsup, formerly a women's ministry leader at Mars Hill Church who now attends a Presbyterian congregation in South Carolina. "My burden was for those who were reading it and don't understand the implications or feel some dissonance."
When complementarian women spot problematic teaching in their own congregations or in church resources, they can bring it up more readily online, knowing that other women are asking similar questions.
These challenges typically don't come from well-known names; by critiquing aspects of complementarianism, these writers say they risk losing their complementarian bona fides and being dismissed as liberal or egalitarian.
In recent years, some complementarian women have championed more robust roles for women serving alongside men in the church; critiqued John Piper's suggestion that a woman shouldn't be a police officer; tracked patriarchal themes in homeschooling curricula; and discussed how the doctrine of eternal subordination gets tied to efforts to subordinate women.
"This isn't an academic, esoteric debate about ideas," said Miller, who attends a Presbyterian Church in America congregation. "Many of the women are speaking up because we see the effects."
While complementarian men share concerns about domestic abuse, for example, they may not make the same connections as women. "They aren't the ones who sit through countless Bible studies about how to be submissive wives, and then have to help a friend extricate herself from an abusive relationship," said Anderson.
CBMW's only female editor, Courtney Reissig, is sensitive to the criticism from the women whose writing she follows online. She consults with her male colleagues about the words, writers, and arguments they use as they discuss gender roles.
"That's why the complementarian movement needs men and women working together, because men and women see this differently," said Reissig, author of The Accidental Feminist. "Because I am more broadly connected, I can see how CBMW is perceived. . . . There are people out there who have been hurt by distortions of complementarianism."
Complementarians who belong to organizations like CBMW often agree that abuses of headship have taken place in the name of complementarianism. But they maintain that eternal subordination in particular isn't to blame.
"I get really tired of people who argue that complementarianism leads to abuse or subservience of women. It mischaracterizes the complementarian position," said Mary Kassian, women's studies professor at the Southern Baptist Theological Seminary and author of Girls Gone Wise. "I'd urge complementarians to make sure they are balanced and they are upholding that women are co-heirs and co-laborers."
CBMW maintains a neutral position in the Trinitarian debate. Its core beliefs—outlined in the 1987 Danvers Statement—do not delineate a position on this particular issue, said Denny Burk, who replaced Owen Strachan as the organization's president in July.
CBMW's only blog post on the Trinity comes from its founder, Grudem, in defense of the Eternal Relations of Authority and Submission (ERAS) position. Other prominent complementarians, such as Al Mohler, argue that ERAS is not heretical but also not essential.
"It's good and right for brothers and sisters to be talking about this issue," said Burk. "There's room for people on all sides of the question" under the Danvers Statement, which he says will be his focus as president.
But not everyone wants to belong to a complementarianism that they see including positions with problematic theology and application.
"Complementarianism got caught up with the movement, and it's gotten out of hand," said Byrd, who has started to use Biola University scholar John McKinley's language of "necessary allies" to refer to women's roles. McKinley proposes the term as an alternate translation for the Hebrew phrase in Genesis that introduces the notion of gender roles: ezer kenegdo, typically translated as "suitable helper." Byrd explained: "I'm trying to move forward without replacing a label with another label."
Have something to add about this? See something we missed? Share your feedback here.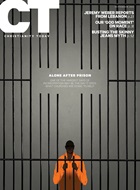 This article is from the September 2016 issue.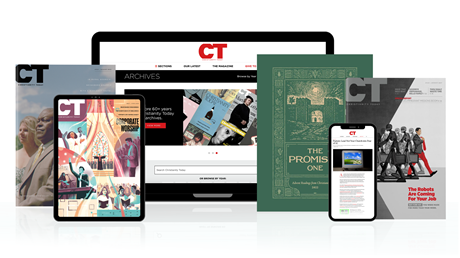 Subscribe to Christianity Today and get access to this article plus 65+ years of archives.
Home delivery of CT magazine
Complete access to articles on ChristianityToday.com
Over 120 years of magazine archives plus full access to all of CT's online archives
Subscribe Now
The Complementarian Women Behind the Trinity Tussle
The Complementarian Women Behind the Trinity Tussle