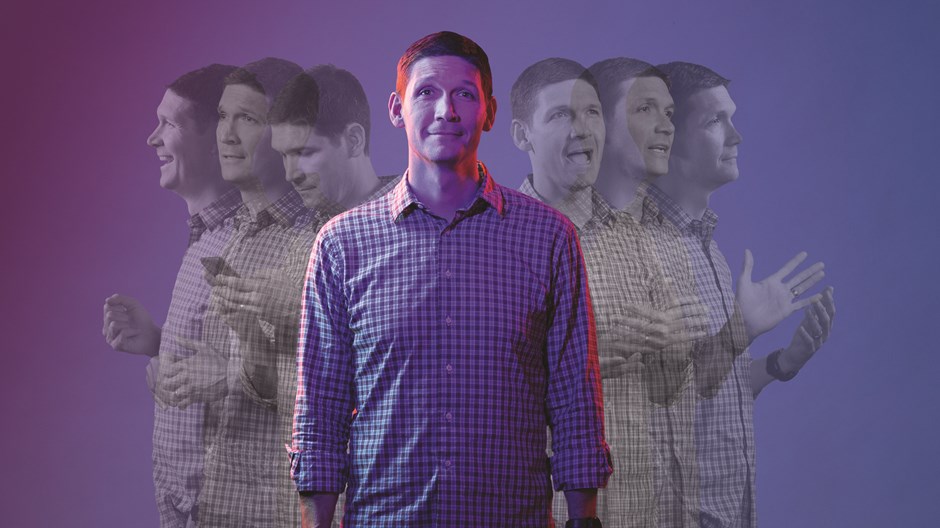 Matt Chandler never wanted a big church. He envisioned himself leading a modest suburban congregation. But as the cliché proved true, God had other plans.
Since Chandler became senior pastor of The Village Church in 2002, it has planted five churches and launched six campuses across the Dallas area, drawing in over 10,000 worshipers a weekend. This fall, though, The Village Church announced plans for each campus to become its own church, as its Denton location did in 2015.
After years of growth expanded Chandler's vision—and voice—across a wider swath of the Dallas Metroplex, the 43-year-old Southern Baptist will soon be able to focus back on his neck of the woods, Flower Mound.
Even as multisites send campuses off on their own (The Village and Tim Keller's Redeemer Presbyterian as the most prominent recent examples), the movement lives on, strong as ever.
Multisite churches grow faster and plant more churches than their single-location counterparts, according to Leadership Network. The National Congregations Study indicated that 1 in 11 Protestant churchgoers now attend a multisite congregation. As the model has become more popular, it has drawn criticism within evangelicalism for promoting celebrity pastors, fostering competition for church size, and using video streams to build church "franchises."
Chandler said that in the early years of his ministry at The Village, "I asked some questions about multisites that nobody could answer. Like, where does this end? Thirty years from now are there six teachers in evangelicalism? Is this healthy? Is this good? Can we develop leaders?"
The Village Church went from turning people away at each of its six services to shuttling sermon recordings to its first satellite campus to livestreaming Chandler's sermons to each new location. All the while, its online following boomed.
In an interview with CT, the popular preacher shared how The Village overcame the challenges of the multisite model, how he handled being the leader at the top, and about the future of the Acts 29 Network, which he also leads as its president.
How did the decision to spin off all The Village Church campuses come about?
When Denton became an autonomous campus, we all had fear about what would happen, like, "Is everybody going to come back to the main campus? Is this church going to die?" It was risky, and even like in Gideon's army, somewhat foolish. Yet, man, the Lord has just blessed that church up there. The Village Church there is in no way connected to us other than relationship and lineage. It's seeing people come to know Christ, and it is making disciples. It's doing it in a way that would have been impossible had they remained a part of the big centralized Village Church.
Once we introduced that concept, all of the campuses started to work their way toward that: imagining what it would look like to build your staff, to build your mission, to build your ministries around your context. We met after a long season of prayer and excitement. We said, "What if we all stack hands on this and just put a date on it?" By 2022, we're going to see all five of our campuses become autonomous churches with new names and highly contextualized ministries for their location in the Metroplex, without adding any other campuses, unless the Lord just does something so silly we'd be fools not to say yes to it. But we'll not actively pursue new campuses.
Now that this season is coming to a close, what do you think of the multisite model and how do you respond to its critics?
The thing about multisite that I think people fail to realize is there's no one way of doing multisite. When you get into the "cult of personality" stuff, the reality is it's no more cult of personality than building a 5,000-seat auditorium. I wonder if we just did one service in one giant building if the critique would hold up. God's way of doing things historically has been to raise up men and women and powerfully use some of those men and women amidst the norm of the rest of what he's doing. So I don't think guys in my situation should ever have to apologize for what God's doing in their place.
The other thing I would say is that the way we wired multisites was that all of our campus pastors, they're not emcees; they would preach 14 to 16 times a year. They were faithful shepherds, elders, who raised up elder boards in their given location, raised up deacon bodies, led the staff.
I think the critique [of multisite] is an uninformed critique. It might be true about some places, but it certainly couldn't be said of all places. In the season we just walked through, and really for the next five years will continue to walk through, I have never been compelled by any argument theologically that it's out of step with what God's up to, with what he builds, with what he does.
In fact, one of my fears and one of the things I'd even seen on Twitter is this idea that we've come to our senses or finally we've caught up to the Bible. I'm a little bit offended at that, because I could sit down with anybody and have the conversation about why we thought that we were well within the realm of Scripture to operate the way we have for the last decade.
How do you balance your conviction to avoid building The Village Church on your personality with all the popularity you've experienced?
Anybody who knows me and is near to me knows that this has probably been the most consistent struggle that I've had to endure.
If I'm really honest, I don't like being "Matt Chandler."
There's this profound moment in my story where we were sitting with this organization called Strategic Dimensions, and they were trying to help us navigate rapid growth. They painted the picture: "By this time, you guys are going to be running 10,000–12,000." Another one of our lead pastors, Josh Patterson, probably my closest friend, could see the panic in my face and cornered me after that meeting. This is a turn in my life. He said to me:
You have got to come to grips with how God uses you. Wherever you go, you gather. So for you to try to run from that or hide that or be ashamed of that is really kind of an accusation against God. You need to grow comfortable with the way the Lord uses you and figure out a way to be faithful to what he's called you to be while doing your best to make much of Jesus and not make much of you.
After that conversation, I started talking about "our 40 years together." It is not language I used the first few years because I had an increasing discomfort with the size of things.
If I'm really honest, I don't like being "Matt Chandler." I always put quotes around that, because people out there have created something that I don't recognize. I certainly don't feel like I have all the answers. I feel clumsy, and I need a lot of help and a lot of input to help me take steps of courage. I wrote in my journal three summers ago, "I don't like being 'Matt Chandler.' "
How does your role for you as senior pastor change as these campuses become their own churches?
Oh man, here's where I get real excited. I get to re-embed in a real way in the life of a local congregation. Because what's happened over the last 10–12 years, as we've gotten larger and larger in multiple locations, is I became highly specialized. There's no generalization to my job. The way we reorganized in Flower Mound is all "next-gen" ministry now reports up to me, so I have direct reports in the organization again, which I've never had before. I get to walk and encourage that group at the church, which is one of my favorite groups to work with. It's my roots. It's where I was when the Lord kind of established this was going to be my life.
I can think more contextually about the specific issues that occur where we are—in a predominantly affluent, upper-class, white-collar community. It enables us to build ministries that can reach and approach that context in ways that are harder to do when you're thinking about from the stage what's going on in Fort Worth and how you have to address something that's more generalized and hits everywhere versus speaking to the people that are right in front of you.
What's your advice for Christians who feel the growing pains of church transition, whether due to new leaders or church planting or multiplication?
Jared Musgrove, who's on our staff, introduced this concept to us six to eight years ago. The phrase that we use is "gospel goodbyes." If you pay attention to the Book of Acts, there are a lot of gospel goodbyes going on in the times that are really painful. I mean with tears, if you think about Paul and the elders at Ephesus just weeping saying goodbye to one another, without the ability to FaceTime or Skype or Zoom or whatever.
These brothers are my friends. I've been in the trenches with these guys, many of them for ten years. It will hurt not seeing them. I'll have to figure out how to establish some proximity because it won't naturally be there anymore.
What are the biggest changes you've seen in the Acts 29 Network during your five years as president?
What we did actually holds hands with what we've done in The Village. Acts 29 was in a bit of a mess when I became president, so we had to change some engines in a plane that was in the air.
Man, I don't want to go back and do those first years again. We needed to radically decentralize the network. Since we were a global network, it's really hard for offices in Dallas and a staff in Dallas to help the rest of the world know how to plant churches in their context. We formed a network of networks, so Acts 29 now has 5 US networks and 12 global networks. They're all led by a network director, who has his own staff. That's led to some radical growth in some other parts of the world, and the US continues just to hold steady.
In fact, I don't think we're too far from being in a thousand churches, probably in another three years we'll be in a thousand churches globally … I couldn't be more excited about what God's doing. The last two years have made the first three worth it.
Kate Shellnutt is online associate editor at CT.
Learn something new from this interview? Did we miss something? Let us know here.
Have something to add about this? See something we missed? Share your feedback here.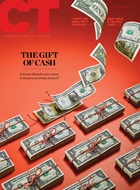 This article is from the December 2017 issue.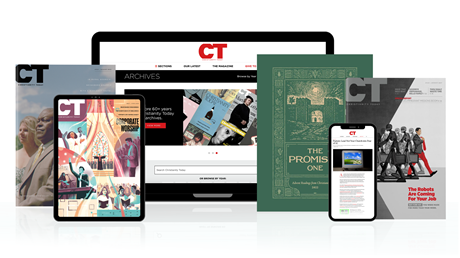 Annual & Monthly subscriptions available.
Print & Digital Issues of CT magazine
Complete access to every article on ChristianityToday.com
Unlimited access to 65+ years of CT's online archives
Member-only special issues
Subscribe
Matt Chandler Never Wanted a Big Church. How He Ended Up With Six.
Matt Chandler Never Wanted a Big Church. How He ...