Bible Study Fellowship (BSF) is indeed making great strides toward being relevant to younger generations, but I fear that their approach still excludes thousands of Christians. I would love to see a more flexible and inclusive BSF program that truly is "a Bible study for everyone." What about our brothers and sisters with ADHD, intellectual disability, or who speak English as a second language? How can they engage and learn from curriculum that is focused on reading lengthy chapters, requires sitting still for long periods of time, and relies heavily on polite discussion to learn more about God through his Word? As BSF relaxes their rules on dress code and tardiness and introduces digital materials, they would do well to consider practical ways to include members of the church who do not easily learn through traditional methods. The desire to include a wide range of ages in BSF studies is admirable, but we should not forget that young adults are not the only group feeling left out.
Tom VanWingerden, Director of Friendship Ministries, Grand Rapids, MI
On page 40, the writer quoted Darrell Bock of Dallas Theological Seminary as saying that boomers care more about getting the content of their faith right while millennials care more about getting the ethics of their faith right. No matter what one's age, getting both the content and the ethics of one's faith right, conformed to God's revelation in the Bible, is vital. Your ethics will be as true or faulty as your knowledge and understanding of the content of the Bible.
Beth Kerr Ontario, CA
As a retired, black pastor with more than 45 years of ministerial service, I cannot agree more with Mark Galli's insightful observations. The conspicuous silence of the typical American pulpit about sin/repentance is bringing upon our nation—and the church—the judgment of God.
James Christopher Dallas, TX
Really enjoyed Russell Moore's review of Frederick Buechner's two new books. Thoughtful analysis beyond and deeper than the usual we see. Makes me want to get reacquainted with the old mainliner. Poetic prose is rare these days in a sea of "how-to" banalities. Thanks for including Moore's excellent reflection.
Jack Wyman Dallas, TX
Thank you so much for publishing this article. Our stepson has come out as gay, and the issues the author describes having wrestled with are the same ones he is expressing: "I was born this way. God designed us for relationship. Does he really expect me to never experience love, marriage, and children because I'm gay?" His answer to this is no, and this has pushed him to embrace the revisionist view of Scripture that the author describes. It's the only way he can reconcile a loving God who created us for relationship with the fact that he is attracted to men. The author's position addresses this issue with great grace and clarity, not just for those wrestling with homosexuality but all of us who need to embrace the truth that sometimes God calls us to obey before we understand. I love that she is willing to address the hard questions without trying to sugarcoat the complexity or put the answers into a simplistic box. The reality is, sometimes God doesn't change our circumstances, whatever they might be. He asks us to trust him in them instead.
Heidi Walker Baldwin, MD
In seminary 33 years ago, I determined that God had called me to be a friend to pastors, not a pastor myself. My wife embraced the role with equal zeal as we committed to love those who pastored us. As my career took us to different locations and churches, we found not only the need but a fulfilling ministry to committed ministry couples. Each of these godly men and women endured opposition, criticism, stress, and crisis with surprisingly little support from the congregations they led. We were there not only to empathize and encourage but to confront those who were out of line in their opposition. The friendships benefited us when we had our own family crises through four churches in four cities—something we had not even considered back in seminary. I encourage anyone seeking a ministry as they commit to their church to consider this: Be a pastor's friend.
Loy Warren Denver, CO
I loved Costi Hinn's personal article about the eyes of his understanding being opened to the true gospel. Oh that there were more voices like his to clear up the fog of false doctrines that have settled over so many Christians regarding health, healing, and wealth.
Carolyn R. Fugate Colorado Springs, CO
Have something to add about this? See something we missed? Share your feedback here.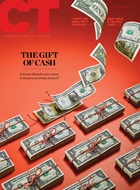 This article is from the December 2017 issue.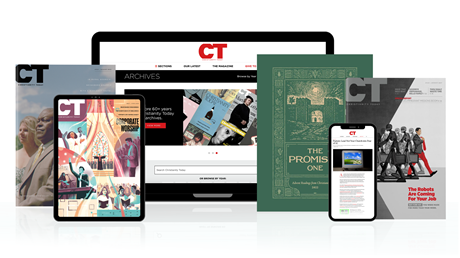 Subscribe to Christianity Today and get access to this article plus 65+ years of archives.
Home delivery of CT magazine
Complete access to articles on ChristianityToday.com
Over 120 years of magazine archives plus full access to all of CT's online archives
Subscribe Now
Reply All
Reply All