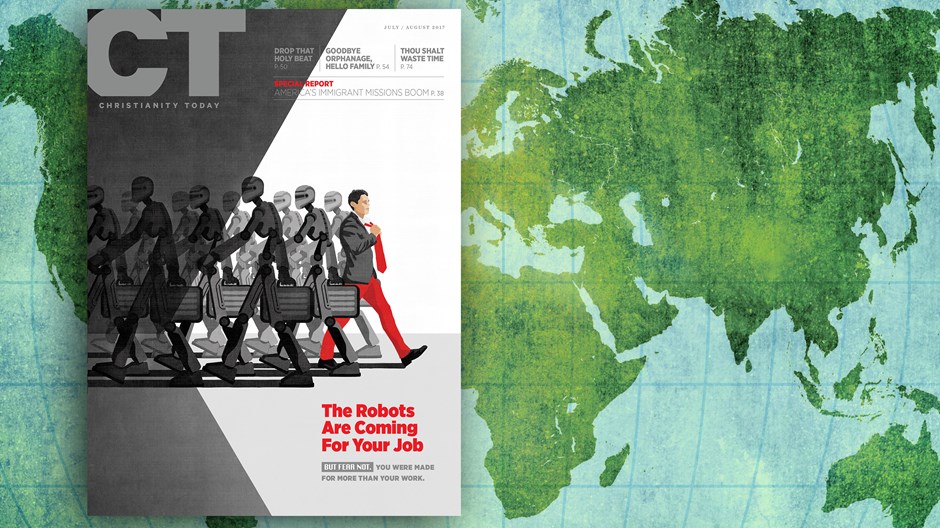 At a spring Washington, DC, summit of persecuted believers and advocates from 130 countries, Franklin Graham condemned the "Christian genocide" that's killing "over 100,000 a year because of their faith in Christ." The figure comes from Gordon-Conwell's Center for the Study of Global Christianity, which uses a broad definition of martyr and a 10-year average (skewed by the Democratic Republic of the Congo's civil war). Others debate the statistic: Open Doors counted just 1,207 Christian martyrs for its 2017 World Watch List, down from 7,000 the year before. But no one's disputing how study after study shows that religious freedom violations have hit record highs in recent years. Meanwhile, in a $1 million study, led by the University of Notre Dame, researchers found that most persecuted believers in 23 countries flee or hide to survive (43%), while others seek alliances (38%) or confront their persecutors via the media or militias (19%).
The scholar who proved that God's not dead in academia has been honored with the 2017 Templeton Prize. Alvin Plantinga reshaped his discipline by insisting that Christian philosophers allow their convictions to drive their academic work. His 1967 book, God and Other Minds, prompted a renaissance of Christian philosophy, and his 1984 paper, "Advice to Christian Philosophers," has shaped three generations of believers. His explanation of free will "laid to rest the logical problem of evil against theism," judges stated. Plantinga said he hoped the honor would "encourage young philosophers, especially those who bring Christian and theistic perspectives to bear on their work, towards greater creativity, integrity, and boldness."
Trump's pro-life moves
President Donald Trump carried the pro-life vote in November, and he's been attempting to earn it ever since. One of his first actions in January was to ban US funding for international NGOs that advocate for or perform abortions. Four months later, the State Department expanded the ban to include any health-related NGOs that promote abortion as a form of family planning. The ruling affects $8.8 billion in global health funding, up from $600 million under President George W. Bush, according to The New York Times. The updated ban follows Trump's appointment of former Americans United for Life president Charmaine Yoest to a top position in the Health and Human Services Department. In addition, Trump overturned an Obama administration mandate that effectively barred states from prohibiting abortion clinics from receiving Title IX funds, and appointed pro-life judge Neil Gorsuch to the US Supreme Court.
Two American Christians have been arrested while teaching at Pyongyang University of Science and Technology in the capital of North Korea. Kim Hak Song and Kim Sang Duk were detained on charges of "hostile" acts or intent against the government—the same charges that kept Youth With a Mission missionary Kenneth Bae in a North Korean prison for more than two years. The American-founded university hires mostly Christian teachers, though they are not allowed to discuss their faith with students. Kim Hak Sang was an agriculture professor, while Kim Sang Duk was a guest lecturer in accounting. The White House said it would work through the Swedish embassy and the State Department to seek their release.
Last year, Baylor University fired president Kenneth Starr over the school's bungled response to reports of rape on campus. His replacement is Linda Livingstone, the first female president for the nation's largest Baptist university. She's also a Baptist, returning top leadership of the 172-year-old school to the denomination. The school wasn't looking specifically for a woman, but the job description asked for "experience in 'crisis management' " and the ability to "lead with decisiveness as well as sensitivity and transparency and … the courage to address the tough issues." The school is or was a defendant in seven Title IX lawsuits accusing football players of raping female students.
Hundreds gathered for the 12th assembly of the Lutheran World Federation (LWF) this spring to commemorate the 500th anniversary of the Reformation. But they didn't do it in Luther's homeland of Germany. Instead, they traveled to the sparsely populated southern African nation of Namibia. The country was a German colony before World War I, and today about half of its 2.5 million people are Lutheran. Namibia was under South African rule until 1990, and Lutherans and the LWF took a bold public stand against apartheid in the 1970s, offered scholarships to Namibians so they could gain an education abroad, and cared for Namibian refugees who fled to neighboring countries. The Reformation commemoration focused on liberation by grace, and Namibian president Hage Geingob said that Luther's "rebellion against Rome was also an inspiration to us during our country's liberation struggle against the injustices of apartheid and occupation."
This spring, Cedarville University banned any course materials that "may be considered 'adult' in nature, that represent immorality, or that may be a stumbling block to students." The policy is based on the "whatever is pure" phrase from Philippians 4:8, and means professors must scrub curriculum of R-rated movies, curse words, and sexual content. Some faculty in affected disciplines—theater, art, and literature especially—told CT they were demoralized and frustrated. But assistant vice president of academics Thomas Mach, who helped draft the policy, told CT it offers guidance for professors, clarity for parents, and consistency for students—especially high schoolers taking courses for college credit.
Have something to add about this? See something we missed? Share your feedback here.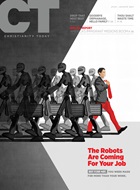 This article is from the Jul/Aug 2017 issue.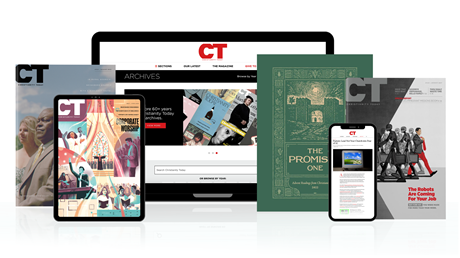 Subscribe to Christianity Today and get access to this article plus 65+ years of archives.
Home delivery of CT magazine
Complete access to articles on ChristianityToday.com
Over 120 years of magazine archives plus full access to all of CT's online archives
Subscribe Now
Gleanings: July/August 2017
Gleanings: July/August 2017