true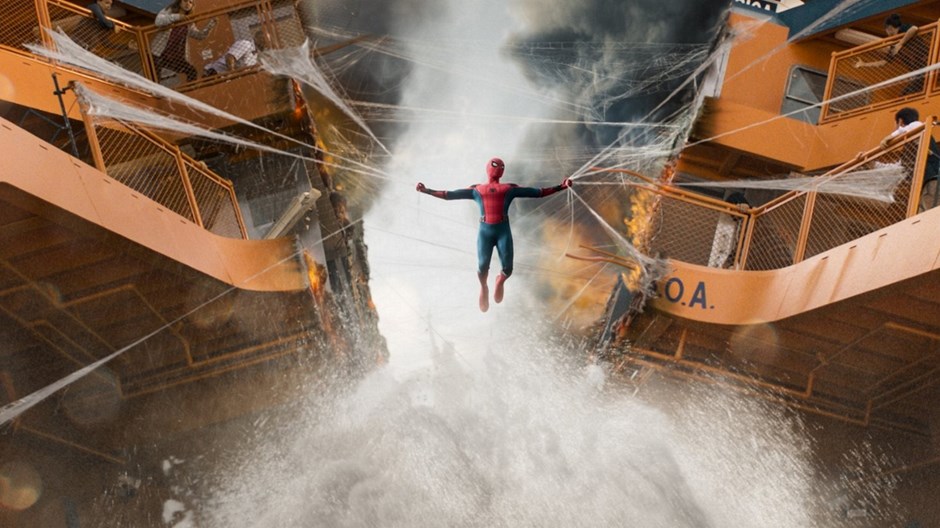 Image: Courtesy Sony Pictures
The latest superhero movie can sometimes feel like the last one, with over-quippy dialogue and shallow themes—especially if it's one of a few recent Marvel Cinematic Universe films. Not so, however, with Spider-Man: Homecoming. This film marks a happy return for Marvel's popular yet humble hero, and to Spider-Man's classic themes of power and responsibility.
Newer Marvel stories occupy amazing fantasy settings (Guardians of the Galaxy Vol. 2) or offer up wish-fulfillment glamour (Iron Man). Homecoming, however, returns to basics by counterintuitively skipping Peter Parker's spider-bite origin and sharing a new perspective on his familiar challenges: Now that Peter can join the broader Avengers universe, he must learn how to become great like the A-list superheroes—by first learning to serve his own people.
A quick recap: To date, this is the third cinematic version of Spider-Man. Sony Pictures licensed the Marvel hero for the first 2002–2007 Spider-Man trilogy starring Tobey Maguire. Then, Sony rebooted the series in 2012 with The Amazing Spider-Man, which starred the earnest Andrew Garfield. But the rebooted series didn't work well, partly because Sony engineers wanted both a cool, merchandisable story-world and a humble Spider-Man at once, and partly because Iron Man (2008) had kicked off the idea of a shared hero universe, motivating fans to expect a broader story palette. Meanwhile, growing special-effects resources helped push superhero films out of the standard "secret identity" plotlines, which had helped balance epic fantasy battles with the more budget-conscious civilian lives of Superman, Batman, and Spider-Man.
Sony executives thus chose to reboot Spider-Man again, this time teaming up with Marvel Studios to share plotlines and profits. The Avengers had taken the baton from Tobey Maguire's Spider-Man trilogy, and now they passed it right back. Our new Spider-Man (Tom Holland) no longer needed to live in a universe of Sony products and overly grandiose side plots about conspiracies and his late parents; now, he lives in the same cinematic world as Iron Man, Hulk, Thor, and Captain America.
Spider-Man made his debut in 2016's hero-packed Captain America: Civil War, in which Tony Stark (Robert Downey Jr.) recruited Peter to join Team Iron Man for a battle against Captain America and a giant-sized Ant-Man. It's easy to imagine that in Peter's eyes, this was like the best and most "spiritual"-feeling summer camp ever. But as Homecoming begins, Tony drops Peter back into his old "unspiritual" life with only a new suit to help with part-time heroics. It's nothing compared to becoming a full-time hero with the Avengers: Spider-Man is stuck in the dull web of home and school, with friends and a pretty girl, but also tests and bullies.
Director Jon Watts's team has fun with Peter's frustration but never laughs at him. Nor does the story cast Iron Man and his amazing friends as villains—even when Tony won't answer Peter's calls. And when Peter jailbreaks his own suit's tech, takes a battle into his hands, and causes a crisis, Tony arrives and steps into a new armored form: Iron Patriarch Mark I.
"I need you to be better," Tony lectures. "I'm taking back the suit."
"I'm nothing without the suit!" Peter pleads.
Tony counters: "If you're nothing without the suit, then you shouldn't have it."
A lesser movie would have taken Peter's side when he demands to be taken seriously and not treated like a kid. But Tony, despite his own immaturity and other flaws, knows this world better. He rightfully lectures and even punishes the well-meaning upstart hero.
In a way, so does the film's villain, Adrian Toomes (Michael Keaton), leader of a band of alien tech scavengers. His arrogant response to a similar authority's correction gives the story its negative example. Toomes also personally challenges Peter's existence—and not just because he can hook into a hovercraft/jetpack and soar high like a vulture, while Peter needs buildings he can stick to. Toomes is aggressive, world-wise, and blue-collar philosophical. In one of my favorite Marvel villain scenes, he challenges Peter: Why can't Peter see that Toomes is only doing what's right to protect his people? After all, those rich heroes like Tony don't know how the real world works. They only care for themselves.
Peter's humble, intentional response, both to Tony's well-meant lessons and Toomes's villainous challenges, elevate the film even while it draws us to Peter's side. He's not a Christ-like hero; instead, he's more like us—a Christian-like hero. Like many young Christians, he is given great gifts, cast into a world of established heroes and villains, and burdened to change this world—the same world that keeps interrupting him with jerk schoolmates, barking dogs, Aunt May's probing questions, and school detention.
By the end, Peter finds that he doesn't need to reach a higher numerical score, attain special knowledge, or hit physical training goals to join the Avengers; he simply needs to mature. Through repeated discipline and self-sacrifice, he needs to become a better person. And by defining the goal so vaguely, Tony—and the story itself—incidentally point Peter and his fans in the same direction as biblical servanthood.
For our part, we may have new tech, special gifts, or improved views on how the church should engage culture, but we can't instantly level-up into heroes who save the world. Only God can decide how and when we grow. Jesus told us how we ought to think of this growth process: "Anyone who wants to be first must be the very last, and the servant of all" (Mark 9:35). Jesus showed this by lowering himself from his privileged place, dying on the cross, and enduring the shame for the joy set before him (Phil. 2:1–11, Heb. 12: 1–2).
Of course, this act of humility is often itself the exaltation. By Spider-Man: Homecoming's finale, the filmmakers happily reflect this truth as Peter re-embraces his unique identity. Peter's fans know his given power and responsibility: to stick to his friendly neighborhood, fighting his own villains and balancing his normal life with discipline and maturity. Only through these acts of servanthood can Peter become great enough to take a break from New York and join the Avengers a few movies later. Only then will the joy of Peter's level-up and his team-up feel truly earned for both Spider-Man and his fans.
E. Stephen Burnett writes about biblical truth and fantastical stories at Speculative Faith and Christ and Pop Culture. He lives with his wife, Lacy, in their Austin-area home.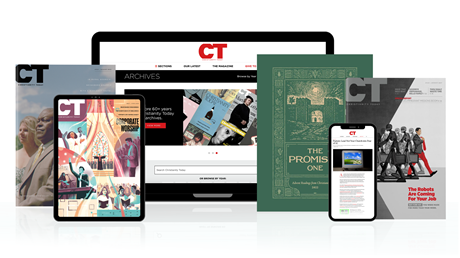 Annual & Monthly subscriptions available.
Print & Digital Issues of CT magazine
Complete access to every article on ChristianityToday.com
Unlimited access to 65+ years of CT's online archives
Member-only special issues
Subscribe
In 'Spider-Man: Homecoming,' Greatness Starts with Becoming a Servant
In 'Spider-Man: Homecoming,' Greatness Starts with ...