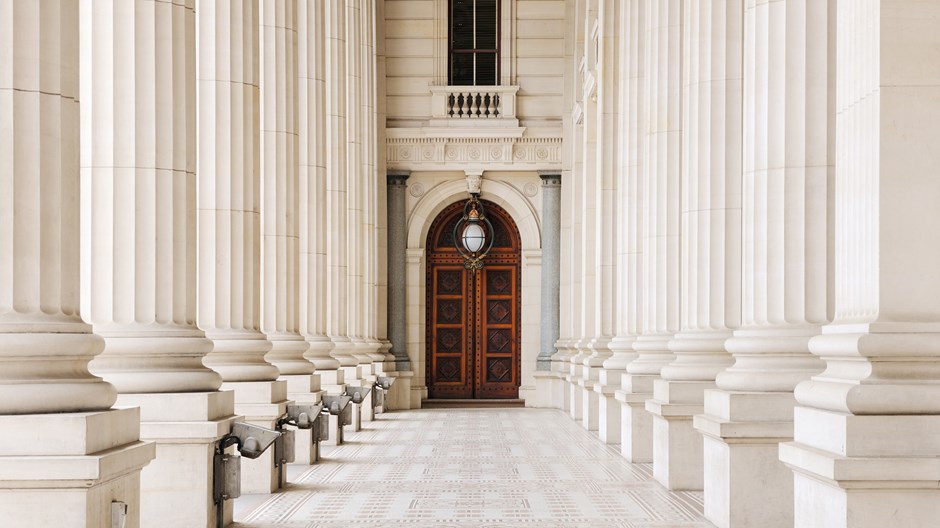 Image: TJ4 / iStock
As an evangelical leader, one of the few times I had direct access to the previous Secretary of State, John Kerry, was in a meeting put together by Special Advisor Shaun Casey, then head of an independent State Department office called Religion and Global Affairs, or RGA. Casey brought a group of mostly Jewish, Muslim, and Christian religious leaders to a lunch gathering at Georgetown University. We shared a meal, listened to a briefing from the secretary, and spent more than an hour discussing foreign policy issues related to peace in the Middle East.
Hosted under the auspices of the RGA, the meeting gave us hope that religious leaders—and the communities they represent—will continue to provide input and insight into US foreign policy decisions. However, if the Trump administration has its way, the RGA office may not remain independent much longer—and it might not exist at all.
Politico recently reported that the current Secretary of State is looking to eliminate the post. In a letter proposing organizational changes, Secretary Tillerson notified Senator Bob Corker and the Committee on Foreign Relations of plans to eliminate the RGA special advisor position and fold only a few of its functions into the Office of International Religious Freedom (IRF). In my opinion, the IRF has a lot on its plate and its mandate is not well aligned with that of RGA.
Although the loss of RGA might seem to outsiders like a bureaucratic loss—just another government office to get the axe—it carries significant import for the church, missionaries abroad, and vulnerable people across the globe.
"Eighty-four percent of the global population self-identifies as religious," says Doug Leonard, the director of global and local mission for the Reformed Church in America and a former advisor to the State Department. "[Religious groups] have the ability to influence the cessation of conflict, to advance peace and justice, and to foster reconciliation. We must not leave these fine tools of diplomacy to state agencies alone. There is a growing awareness among national diplomatic corps that religions and nations would do well to collaborate."
Earlier this year, when news of the potential change began to circulate, 40 religious leaders representing millions of constituents in the US signed a letter calling on the administration to retain the RGA office. It "serves America well and is a valued nexus between U.S. policy makers and people of faith in addressing international concerns," states the letter.
As the leader of an ecumenical Christian organization, Churches for Middle East Peace (CMEP), I am dedicated to one of these "international concerns" and believe that God has called me to Capitol Hill to follow the Prince of Peace in living out Christ's call, "Thy kingdom come, They will be done." Often, my calling involves mundane but important committee work.
After the meeting with Secretary Kerry, RGA asked me to join a State Department working group dedicated to studying how faith leaders can contribute to mitigating global conflicts. In that group, I co-led a subgroup with a senior staff member of the Joint Chiefs of Staff at the Department of Defense (DOD). We made an unusual pairing—a key leader at the DOD along with an evangelical pastor—but in the two years that we met, we made tangible progress in solving both theoretical (future) and real-world problems related to faith, foreign affairs, and peacebuilding.
As someone who has been on the inside, then, I believe more strongly than ever that faith leaders must fight for RGA in order to protect our voice in government. Why? Because our participation in policymaking here, stateside, allows us to help protect people of faith abroad. By allowing for direct input from faith communities, RGA ensures that the voices of women and other persecuted minorities will be heard where they are not always heard—in the halls of foreign affairs.
I'm not alone in my view.
"The vast majority of people in the world live their lives according to some religious tradition," says Lisa Sharon Harper, author of The Very Good Gospel and an advocate for racial justice and equality. "Among these faith-guided groups, the majority are people of color suffering the aftermath of colonization and striving for economic stability within a profoundly inequitable global economic system."
Like me, Harper fears that limiting RGA means that the voices of women, people of color, persecuted religious minorities, and other groups will be further ignored or marginalized. If the State Department is "serious about addressing the conflicts that plague the majority of the world and threaten American interests," says Harper, "then diverse faith leaders' voices must be able to offer informed council to the Department of Religion and Global Affairs."
"Religious leaders and institutions can, and often do, play an important role in addressing political differences that would otherwise result in conflict," says Doug Johnston, founder of the the International Center for Religion and Diplomacy (ICRD). "Under the right circumstances, their credibility as independent sources of moral authority enables them to build trust and bridge differences between adversaries."
I and many others want to be among that group of leaders who are working to "build trust and bridge differences." We're struggling to figure out what the future might mean without RGA.
While religious freedom for Christians, Jews, Muslims, and others is vital to the Middle East and other parts of the world, a vague commitment to religious freedom alone does not suffice to make peace. We need people in the halls of power communicating directly with decision makers. And US policymakers need us. The world is full of diplomatic and global challenges that require the wisdom and experience of faith leaders and their constituents.
The State Department should neither do without this direct input from US faith communities nor limit their input to one issue. People of faith have more to contribute.
Mae Elise Cannon is the executive director of Churches for Middle East Peace (CMEP). She is the editor of A Land Full of God: Christian Perspectives on the Holy Land (Cascade, 2017) and author of Social Justice Handbook: Small Steps for a Better Word (IVP, 2009) as well as other books and publications. This essay was adapted from a blog post published originally with the HuffPost. The views expressed in it do not necessarily reflect those of CMEP.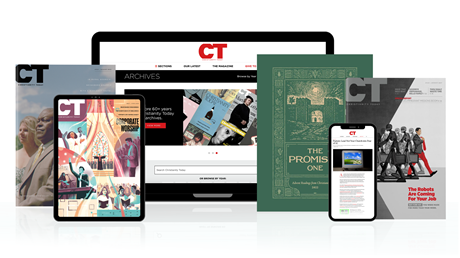 Subscribe to Christianity Today and get access to this article plus 65+ years of archives.
Home delivery of CT magazine
Complete access to articles on ChristianityToday.com
Over 120 years of magazine archives plus full access to all of CT's online archives
Subscribe Now
Dear Secretary Tillerson: Don't Downsize Religion in Foreign Affairs
Dear Secretary Tillerson: Don't Downsize Religion ...