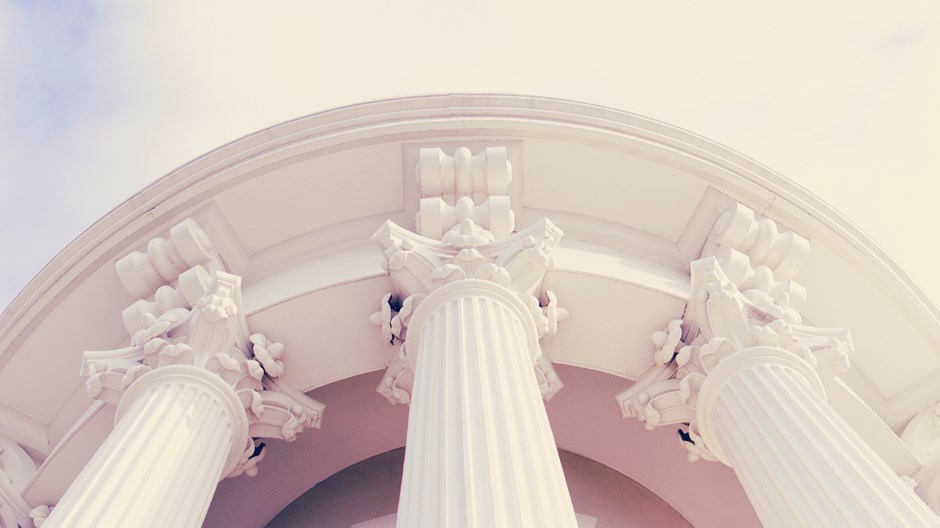 Image: Jamie Grill / Getty Images
After ten years as a national correspondent, Ta-Nehisi Coates is leaving The Atlantic. In a memo to his staff, Coates's editor Jeffrey Goldberg explained that "the last few years for [Coates] have been years of significant changes. He's told me that he would like to take some time to reflect on these changes, and to figure out the best path forward, both as a person and as a writer."
Coates's writing for The Atlantic in "The Case for Reparations" and "My President Was Black"—along with his books—has shaped our national conversation on race. Although he's been surprised to find himself famous, his departure from The Atlantic is about much more than unease with sudden fame. Instead, it reflects a growing crisis for public intellectuals in the digital age.
We're forced to ask: Is our hyper-connected culture driving to extinction the most thoughtful among us? Put otherwise, are the conditions of our times intemperate to the work of public thinkers like Coates?
Alan Jacobs, distinguished professor of humanities in the honors program at Baylor University, traces the postwar history of public intellectuals in his essay "The Watchmen." Citing the work of sociologist Karl Mannheim, Jacobs explains that a public intellectual is someone whose "special task is to provide an interpretation of the world" and to "play the part of watchmen in what otherwise would be a pitch-black night."
Coates fits the description, even if he rejects the moniker. In an interview with podcast host Krista Tippett at the 2017 Chicago Humanities Festival, he explained his particular hesitations with being a public intellectual. First, he wants to demarcate the boundaries of his expertise. "One of the things that annoys me is that people act like they know everything," he told Tippett. "You don't know. Be clear about what you know and what you don't." Second, he rejects the activism expected of the public intellectual. "I'm a writer. I prefer solitude," he explained, speaking of his preference for a certain "distance from the struggle."
With these statements, Coates put his finger on two key concerns: It's not simply the haste with which public intellectuals—including Christian thought leaders—are asked to speak, it's also the breadth of their expected expertise. Just as information is now boundless, public comment knows no bounds. In that context, silence from our public intellectuals is often seen as indifference, sometimes even cruelty. To fail to tweet about the latest mass shooting, for example, is to fail compassion. Further, public intellectuals are not only expected to broadly comment; in an age where the pen is no longer mightier than the sword, they're supposed to march, too. (Of course, there are examples of people doing both well, like Martin Luther King Jr., but few can fit that mold).
To satiate the ravenous demands of digital readers, a public intellectual today might easily ignore the limits of her knowledge and attempt to become as boundary-less as the unbounded waters of the internet. She might also give up believing in the virtue of words, forsaking her desk for the streets. (That's where her readers want to find her, after all.) According to political theorist Jean Bethke Elshtain, she is seduced into becoming more and more public and less and less intellectual. She abandons the very conditions that produce reliable, lasting insight: namely, the silence and seclusion of study.
In the end, what looks like virtue—unbounded giving of oneself to the public—easily becomes a vice. The lesson for the public intellectual, then, is a lesson for each of us. To be faithful in our respective vocations, limits must always be observed: limits of capacity, limits of ambition.
We find insights into this idea in a somewhat unfamiliar passage of Scripture, Numbers 18. In the story, God delineates the work of managing the Tabernacle, assigning particular projects to the priests and others to the Levites. The priests (the descendants of Aaron) are given work at the altar and behind the curtain while the Levites are given the responsibilities of transporting and maintaining other sacred objects of worship. The priests offer the sacrifices; the Levites tend the fires. By God's direction, no one single person or group shoulders the entire burden of the Tabernacle (or later, the Temple).
Moreover, to be a Levite or priest was to be occupied with matters of worship, not warfare. When an enemy army threatened God's people, priests didn't trade their linen robes for shields and swords. Around every vocation was drawn a necessary boundary. To accept one assignment was to reject a thousand others.
We see this same idea in the New Testament, as well. When God sends his own Son as high priest for humanity, he braves the act of his own self-limiting. He enters the confines of space and time, secures salvation under the constraints of flesh and blood, and empties himself to become Jesus of Nazareth. The Incarnation, then, at least in one sense, affirms the inherent goodness and purpose of divinely imposed limits.
In the context of our finite humanity, the work of public intellectuals is by nature "creaturely" work: limited in scope, limited in effect. Ta-Nehisi Coates is only one of many public figures struggling to live within these boundary lines. In knowing his own limitations, he can demur, as he did at the Chicago Humanities Festival, on questions of the "single most important legal challenge facing us in the next five to ten years" or the most reliable pedagogical methods for teaching history accurately. "I don't know," Coates responded. For a man (however wistfully) dismissive of Christian faith, his answer is perhaps the most Christian of responses.
As believers, we affirm one of the paradoxes of the human condition put this way by G. K. Chesterton: We are "chief of creatures" but creatures nonetheless. We are called to do good work courageously and faithfully, and part of our courage and faithfulness involves admitting the responsibilities that do and do not belong to us.
God isn't taking applications for Messiah; he's already sent one. Accordingly, let's give to our public intellectuals the permission to say more about less. And for that matter, let's give them back their ivory towers, too.
Jen Pollock Michel is the award-winning author of Teach Us to Want and Keeping Place. She lives with her husband and five children in Toronto.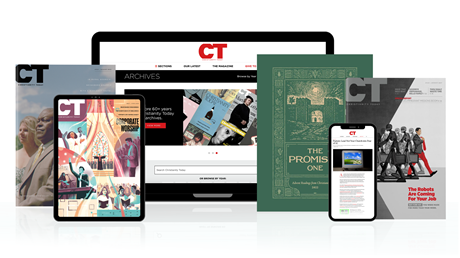 Annual & Monthly subscriptions available.
Print & Digital Issues of CT magazine
Complete access to every article on ChristianityToday.com
Unlimited access to 65+ years of CT's online archives
Member-only special issues
Subscribe
Why Public Intellectuals Need Their Ivory Towers
Why Public Intellectuals Need Their Ivory Towers