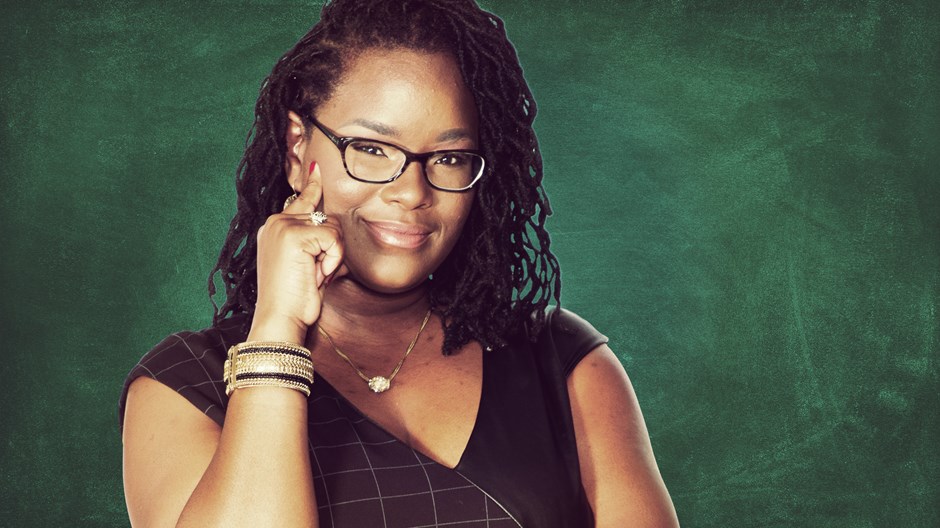 Image: Courtesy of Afkara Mason Photography
Marilyn Rhames had made it. A journalist in New York City, she worked as a reporter for People and Time magazines. Then she started teaching Sunday school. "I discovered how much fun it could be and how good I was in front of kids," she said. But pivoting her career to full-time education felt overwhelming—especially for the pay. Then came 9/11.
In the wake of the terrorist attacks, Rhames felt her priorities recalibrate. "Lord, if I had died today, if I was in those towers, would I be doing what I felt was significant?" she remembered praying. "As much as I loved being a reporter, it had lost its appeal, in terms of changing the world. After 9/11, I said 'Okay, Lord, I'm done. I'm going to be a teacher.'"
A Chicago native, Rhames soon returned back to the Windy City and moved into the classroom. In 2011, she founded Teachers Who Pray, a national organization that seeks to support educators' spiritual and professional needs through retreats, conferences, and curricula.
"We want to create communities of faith among educators and mobilize them to deeply love God and deeply love the students he's given us to teach," said Rhames. "If we do those two things, we will transform the educational experience, especially for children who are from vulnerable families and underserved communities."
Rhames recently spoke with Christianity Today about the power of prayer, talking to God in the classroom, and how public education today is America's biggest mission field.
When did you become first aware of the power of prayer?
I was in the third grade and my dad was a national semi-truck driver. He'd say he'd come home on Monday but then something would happen at work—his truck might break down—and he wouldn't be home until Wednesday.
My parents had eight kids at the time and he was the only one that was working. I had a field trip at a skating rink and the money had to be turned in the next day, but my dad wasn't there. He had told me the day before that he was going to come and bring the money, but the day before the money was due, he hadn't made it home. I really wanted to go on the trip, so I got on my knees and I prayed that God would send my father home with the $5 that I needed.
When I got up off my knees, I heard my father walk through the door—and he had the money, which was also kind of miraculous because times were really tight. I was like, God is real.
Prayer in public schools has been a contentious issue for a long time. Do people find your work controversial?
It's contentious if you're a public school teacher who is praying with students, because that has been deemed unconstitutional. It's contentious when teachers present Jesus from a religious conviction. Whether it is supporting Jesus or denigrating Jesus, we're not allowed to do that by law. But people often conflate that with what I'm doing. The law says that you can't pray with students, but teachers can certainly pray with one another. That's free exercise of your religious beliefs and of your freedom of speech. If it's offensive, it's offensive, but it's not illegal.
Prayer is a conversation with God. I believe in God, so I should be able to have a conversation with him in the privacy of my own classroom with no students present before or after school. The truth is, I could pray any time, but just to be completely within the realm of the law, we tell people to pray before or after school or on a duty-free lunch break.
What tensions do you see in Scripture regarding public and private prayer?
Scripture tells us that we should pray in our secret closet and God will reward us. If you have to pray with your classroom door closed before school, so that no one can accuse you of doing religious activity on the clock, then God is glorified, because you're in an intimate situation with him that no one knows about. It's a blessing in disguise when you're forced to pray secretly, because that's what God tells us to do anyway.
What fruits from your ministry have you seen? Can you tell us a specific story or anecdote?
I recently visited a teacher in Chicago who has 22 years of teaching experience. She transferred schools this year and felt like a brand new teacher all over again, because she was having a hard time getting a handle on her students. She wanted to quit. I went to her school, we walked the campus together, and then we sat down in her classroom and talked for a while. Then we prayed—specifically for this one special needs student who was having serious behavioral issues.
By the end of the week, she sent me a text saying that the student came to her and apologized for his behavior. This is her seventh week of school, and all of a sudden he tells her he's sorry and wants to start over with a clean slate. Every day he had been cursing her out, cursing students out, and walking out of the class.
Her posture toward the student has completely changed. She changed her disposition toward him, which caused him to soften his heart toward her. Often, it's not about praying for God to change the students, but it's more about teachers praying and asking God to change them and give them the eyes of Christ and the heart they need to have toward the kids.
Once that stronghold breaks for teachers, they become more humble, malleable, and open to the Spirit of God. He gives them the ability to suffer well. Often, the hardest part of teaching is learning how to be longsuffering and have faith in God in the midst of any situation. One thing I tell teachers is "Thank God for the opportunity to serve him in this classroom. Whether it's good or bad, it's an opportunity to be light in these kids' lives. If you're not here, then who's going to be that light? So dry your tears and let God use you."
What prayers are you praying for the kids and teachers in public schools today?
I'm praying against the spirit of suicide; I've known too many teachers who've lost students to suicide. So one of my constant prayers is against the spirit of depression.
I'm also praying for the teachers to rise up and own their role as the hands and feet of Christ, to build a community of faith so that they don't feel like they're alone. I'm praying for more prayer in the schools through teachers, teachers' aides, the security guards, the lunch ladies, and the principal.
Being in Chicago, I'm always praying for young people to be safe and that the hand of the enemy will not cut down any more young people. One of my good friends is a principal. His school just lost a senior who was the first in his class to get accepted into a four-year university. He had a 3.9 GPA. He was minding his own business when was gunned down on the sidewalk.
Your GPA, your perfect attendance, your stellar extracurricular activities—these things don't protect you from the hand of the Enemy. They don't exempt you from being a victim of Satan's attack. But prayer does. Prayer is a protecting agent. It's a shield and a sword. That's why I'm always praying and encouraging people to pray for the hand of protection over our children.
What makes you passionate about public education in particular?
About 90 percent of children in America are educated through public education. It's America's most fertile mission field. It's also the largest mission field we have for professionals. There are 3.5 million K-12 teachers in America, which makes up 2.7 percent of the workforce.
I never thought I would become a teacher, but God has prepared me through all the years of journalism, Bible study, and prayer services to walk into this mission field and get busy. This work is about sowing spiritual seeds in the schools. It's being the church in the schools, as opposed to having church in the schools. I'm just being obedient. God called me to this path, and I said, "Here am I, Lord. Use me."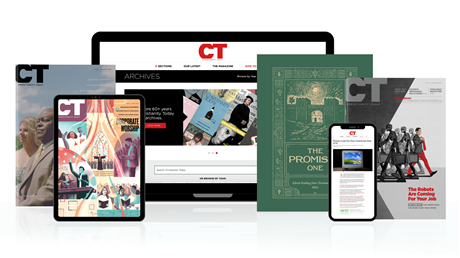 Subscribe to Christianity Today and get access to this article plus 65+ years of archives.
Home delivery of CT magazine
Complete access to articles on ChristianityToday.com
Over 120 years of magazine archives plus full access to all of CT's online archives
Subscribe Now
Why Prayer Is Still Public Schools' Best Hope
Why Prayer Is Still Public Schools' Best Hope