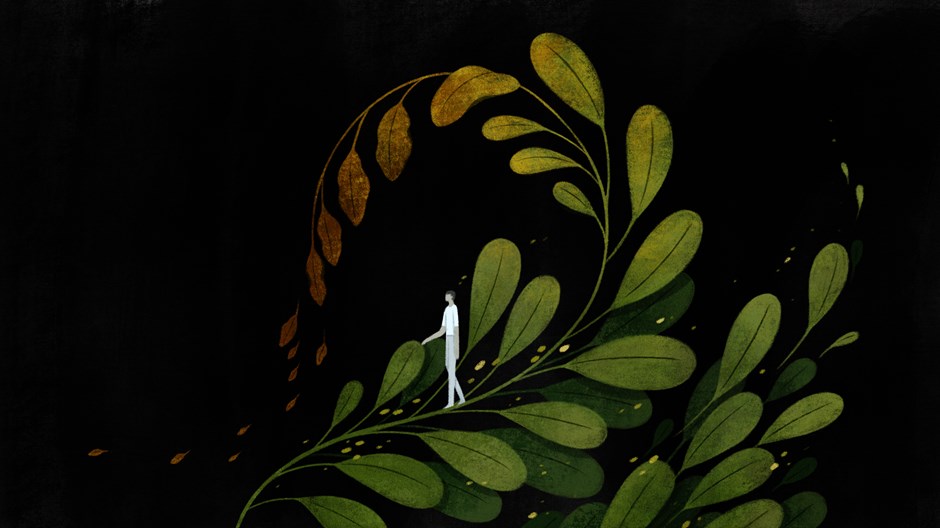 Image: Maggie Chiang
Something doesn't smell right in Lynchburg, Virginia, home of Liberty University and its controversial president, Jerry Falwell Jr. According to a September report in Politico:
"Everybody is scared for their life. Everybody walks around in fear," said a current university employee who agreed to speak for this article only after purchasing a burner phone, fearing that Falwell was monitoring their communications…. "Fear is probably his most powerful weapon," a former senior university official said.
Politico also reported that many Falwell confidants are concerned that tuition money is going "into university-funded construction and real estate projects that enrich the Falwell family and their friends," going on to detail a number of examples.
Days later, further glimpses of Falwell's leadership character emerged when Reuters quoted leaked emails in which he called some students "social misfits," called the school's police chief a "half-wit and easy to manipulate," and said students trying to avoid Liberty parking fees were egg-sucking "dogs."
There is plenty in the reports for Falwell and defenders to argue with. Many accusations were based on anonymous sources, and allegations of financial misconduct, to the degree there is any, of course must be borne out by impartial investigations and credible evidence.
Still there is an odor in the air. Falwell doesn't emphasize that he is innocent but that, "In the end, they [his accusers] are going to look like fools." He believes the entire affair is about power. He told CNN: "I think it's all a political-based attack by people who wanted to run the school for themselves."
That makes sense, given how Falwell has understood his role at Liberty. "I have never been a minister," Falwell once tweeted. "UVA-trained lawyer and commercial real estate developer for 20 yrs." Noting his financial and construction accomplishments at Liberty, he said others keep Liberty strong spiritually, but "my job is to keep LU successful academically, financially and in athletics."
It's reminiscent of many pastoral job descriptions today. One prominent megachurch seeking a senior pastor recently posted that the successful candidate would wear the "dual hats" of pastor and CEO. Not much was said about what they mean by pastor. But regarding the CEO part: "This leader will … fan the flames of [the church's] DNA of boldness, innovation, and creativity."
Such job descriptions have become ubiquitous. Whether at Christian universities, evangelical nonprofits, or local churches, we've fallen head over heels for the entrepreneurial leader. We talk the talk of servant leadership but walk the walk of "Gentile rulers" who "lord it over" others (Mk. 10:42). We're infatuated with men and women who can grow influence and finances. We want "movers and shakers" who can "make a difference." We hire not for humility and service, but for boldness, innovation, and creativity. Big is beautiful.
Maybe it's time for us to put the pastoral dimension of all Christian leadership in the driver's seat and let the CEO dimension sit in the back. Yes, every organization needs to be financially stable, and it takes men and women with business savvy to make that happen. One great gift of evangelical faith is its entrepreneurial nature and ability to raise up and empower dynamic leaders to jump-start effective missional enterprises that really do change lives.
But this gift becomes a curse if we fail to appreciate that our dynamic, gifted, innovative leaders are also sinners. When it comes to handling power, they are weak. When it comes to wisdom, they can be mighty foolish. The Hall of Infamy grows: Mark Driscoll, C. J. Mahaney, Bill Hybels, James MacDonald, Tullian Tchividjian—dynamic, gifted, movers and shakers who exploded on the scene with wonderful ministries that blessed tens of thousands. But along with their boards, they forgot about the biblical qualifications for leadership:
"Now the overseer [Christian leader] is to be above reproach, faithful to his wife, temperate, self-controlled, respectable, hospitable, able to teach, not given to drunkenness, not violent but gentle, not quarrelsome, not a lover of money…. He must also have a good reputation with outsiders, so that he will not fall into disgrace and into the devil's trap" (1 Tim. 3:2-3, 7).
How uncanny that our Hall of Infamy displays vices that are the mirror opposite of these leadership virtues: lacking self-control, violent, quarrelsome, lovers of money.
How refreshing and healthy it would be if verses like these were pasted into our leaders' job descriptions, and more importantly, into their lives.
Mark Galli is editor in chief of Christianity Today.
Have something to add about this? See something we missed? Share your feedback here.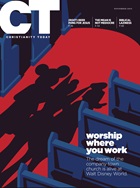 This article is from the November 2019 issue.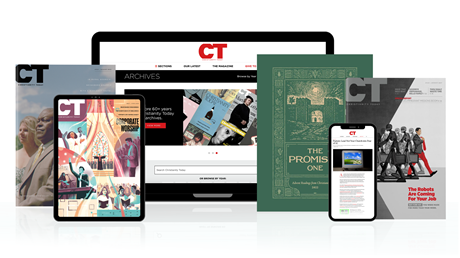 Subscribe to Christianity Today and get access to this article plus 65+ years of archives.
Home delivery of CT magazine
Complete access to articles on ChristianityToday.com
Over 120 years of magazine archives plus full access to all of CT's online archives
Subscribe Now
The Cautionary Tale of Jerry Falwell Jr.
The Cautionary Tale of Jerry Falwell Jr.