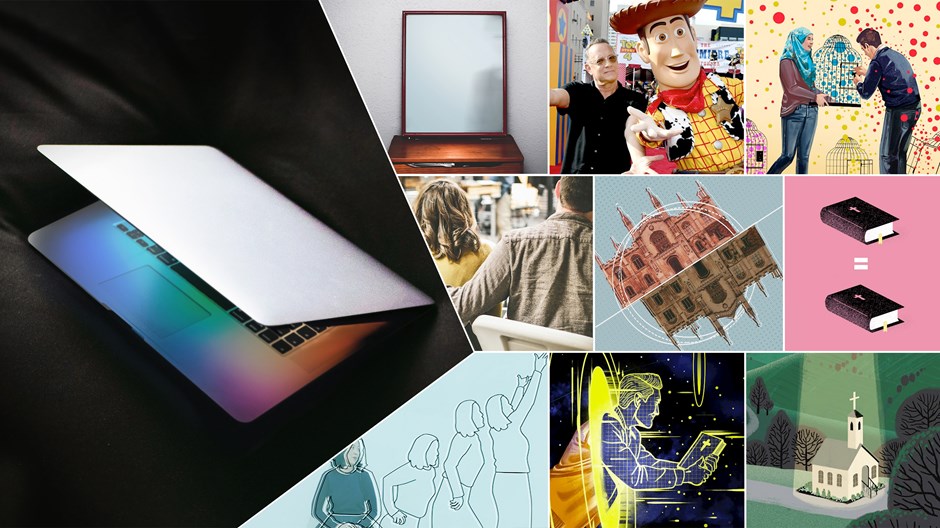 Christianity Today's work spans the spectrum from entertainment to small town pastorship, representing what affects our readers and writers throughout the year. If you haven't seen these articles, we think you should. Check out our "in case you missed it" list from 2019:
"So whatever effect pornography is having, it isn't enough to offset the effects of many other conservative Protestant lifestyle choices that are strongly associated with personal, marital, and sexual happiness. This lifestyle of chastity until marriage and commitment within marriage is still, in fact, the most strongly happiness-associated lifestyle in America today."
Excerpt: "Instead of comfort, I have chosen to prize truth, in imitation of the two writers I admire most—Fyodor Dostoevsky and Flannery O'Connor. Both of them give the devil his due in order to save us from losing our souls."
"Like Elijah, we may experience ministry failure, doubt our calling, or feel tempted to give up. But the Holy Spirit will never let us run so far that we are no longer in his presence. The gentle whisper of the Spirit is there—we can learn to listen and wait for it in hope."
"Reading For the Life of the World reminds us that the church in North America (and beyond) has a dual problem with its academic theology: The academics are increasingly spending their time and energy on pursuits that do not enable the laity to see and understand more deeply the gospel of Christ and his power for their daily lives; and the laity, faced with such irrelevant output, are increasingly convinced that theology has no place in their lives. Instead of calling each other to account, the two sides have let the situation worsen."
"Like most Americans, I grew up hearing that hard work is essential for success. What I didn't hear, though, is that hard work isn't the same in all circumstances, so it doesn't have the same results."
"It's not so much that women are more likely to be literalists, but people who experience a secure, personal, intimate relationship with God are more likely to be literalists. If you take a man and a woman who report the same level of closeness to God, there is no difference in their likelihood of being literalists. So then you get into questions of socialization: Why do we find that women are more likely to seek that intimacy than men?"
Excerpt: "Short of massive revivals among men (an aim that even efforts like Promise Keepers and Mark Driscoll's work never achieved), the church must change how it talks about singleness and marriage."
Excerpt: "It had been raining for 42 days straight when I considered taking my own life. I had no transportation, no license, and no hopes of getting one anytime soon. I was miles away from civilization and as sober as I'd ever been."
"When we advocate on behalf of Muslims and other religious minorities, the Golden Rule dovetails with making common cause against aggressive secularization and government overreach."
"For Bonnie and the toys he loves to have any chance to flourish, Woody, much like the Boomers in the audience, must find a way to let go—to let the other toys step fully into their vocation—and to have enough faith in them to know that, when he does, 'it's going to be okay.'"
"The core question we all should be wrestling with, Shatzer offers, is what is real—in our experiences, the places we inhabit, the relationships we form, and our self-understandings."
"When I called Pat by name on her second Sunday her eyes got wide. 'How did you remember my name?' she asked. I didn't tell her that I work at it. Learning someone's name is an introductory act of Christian love. We can't dismiss this duty by saying, 'I'm just not good with names.' If that's the case, then you'll just have to work harder at them."
"Hansen's Disease, which is commonly known as leprosy, actually just kills the pain nerves in your body. All the damage we associate with leprosy—fingers falling off and that kind of thing—happens because people hurt themselves and don't realize it. They're actually destroying their own bodies because they can't feel pain. Jesus' healing of lepers was restoring their ability to feel pain."
"By and large, black and white evangelicals share orthodoxy. However, their cultural and experiential differences resulted in divergent theological methods, which explains the disagreements regarding orthopraxy."
"We believe that those who will never leave their dusty roads and remote settings ought to have accessible gospel community for the glory of God and the good of their neighbors."
"I wanted to let church leaders know that there is a fully developed ministry philosophy that doesn't focus on a woman's stage of life or marital status but that is all about equipping women in discipleship in the local church."
"We continually told couples that it's never too early and never too late to take part in a marriage enrichment program."
"If you don't put the sails up, pull the mainsheet fast, or adjust the jib, you won't go anywhere, even if the wind is blowing powerfully."
"The fact of the matter is that the government runs the foster care system. We cannot serve foster children without contracting with the state."
"Most Christians were among more than 1.3 million Cambodians whose bodies were scattered in more than 20,000 mass burial sites called 'killing fields' throughout the country, in what many consider the worst genocide of the 20th century."
"The guidelines for holy living are spoken to us as God's gathered children, the way I might sit my children down around the dinner table for a family discussion."
"Distinguishing itself from the arguments of abolitionists Thomas Clarkson and John Newton, Equiano's Christian argument against the slave trade and slavery proved historically unique because he wrote about the horror of slavery, having experienced it firsthand."
"We set out to flee, but my husband was captured by extremists. I continued with my plan to escape Pakistan, thinking my husband had been killed. I knelt in church every day praying for his safety, even though the evidence told me it was futile."
"When congregations engage in recreation, laughter, and creative pursuits together, they are building bonds that strengthen mission, deepen fellowship, and create a relational foundation for discipleship."
"Multitudes came out to hear the Gospel. The blind were led; the maimed, the aged and the decrepit, and many invalids were brought on the backs of their friends. There was great joy and weeping in the assembly."
For more "in case you missed it" lists, check out our picks from 2017 and 2018.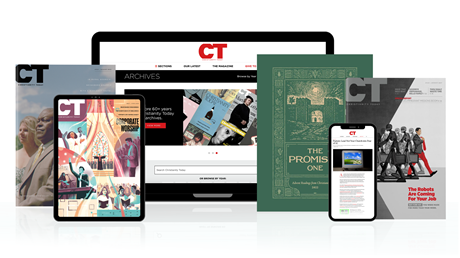 Subscribe to Christianity Today and get access to this article plus 65+ years of archives.
Home delivery of CT magazine
Complete access to articles on ChristianityToday.com
Over 120 years of magazine archives plus full access to all of CT's online archives
Subscribe Now
Don't Miss These 2019 Christianity Today Articles
Don't Miss These 2019 Christianity Today Articles