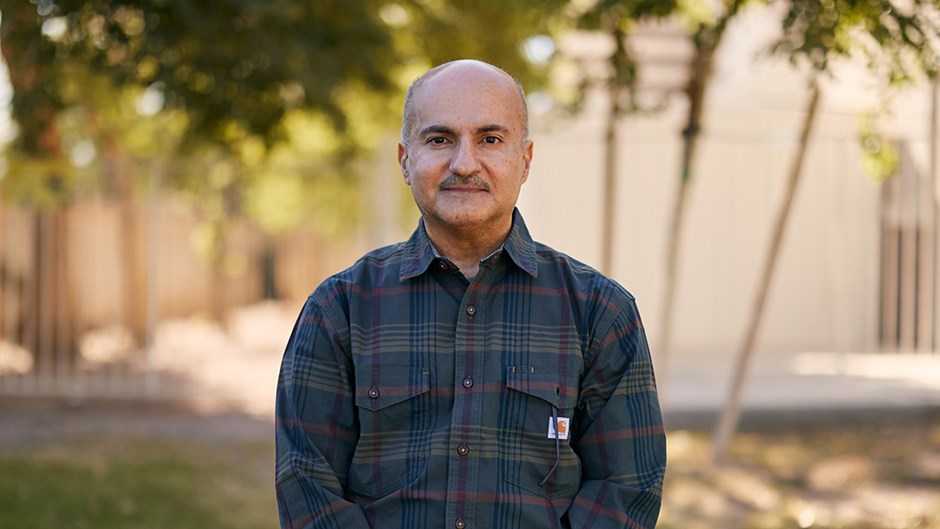 Image: Matt Williams
I was born and raised in Saudi Arabia as part of a devout Muslim family. Growing up, I considered myself a devoted follower of Islam, one who applied its teachings to every aspect of his life. I believed that Islam was the only true religion and that those who didn't accept Allah as their God and Muhammad as his messenger were doomed to hell.
I had nothing but contempt for Christianity. I believed that Muslims were superior to all others, that all non-Muslims were infidels, and that Jesus was a prophet sent by Allah, not the divine Son of God. As far as I was concerned, he had never been crucified, never died on a cross, and never been resurrected. I believed he had ascended into heaven, but only to be saved from his persecutors before coming back at the end of times to restore Islam as the true religion of Allah. All in all, I grew up harboring intense hatred for Christians, Jews, and all who refused Islam.
By age 12, I had memorized half of the Qur'an, and my goal was to memorize all of it—all 114 chapters, all 6,236 verses. At age 15, I was prepared to die on behalf of Allah, like so many young people who were journeying to Afghanistan to fight the Soviet Union alongside Osama bin Laden. (He was a hero to us at that time.)
Were it not for my mother, who pleaded with me to stay behind, I would have joined this "holy war." I believed that the rewards awaiting Muslims who died in the name of Allah were greater than any other a Muslim could receive. I was certain that by sacrificing my life in this manner, I would make it to paradise with all my sins forgiven.
Interacting with Christians
The more I grew up, however, the more notes of doubt began to creep in. As I gained a greater familiarity with the language of the Qur'an, I started seeing messages of hate within it, messages I could not understand and did not like at all. How, I wondered, could God hate his own creation simply because they do not accept him? On some level, I thought God should be above that kind of petty vindictiveness. But sharing such thoughts and doubts with others would have caused me lots of trouble and likely jeopardized my safety, as the penalty for blaspheming Allah and leaving Islam was death.
After finishing college in Saudi Arabia, I went to the United States to pursue my graduate education in engineering. But I had a dilemma. Islam teaches its followers not to befriend Christians, and in the Muslim world people truly believe that the United States is a Christian nation—in other words, that everyone born in America is born a Christian. (The category of born-again Christian, as a measure of genuine faith, was unfamiliar to me.)
In the summer of 1989, I arrived in the United States filled with fear and discomfort. In order to receive the best education, I knew it was imperative to attend an American university. But I was apprehensive because that meant having to interact with Christians.
After living in a dormitory for about a month, I began feeling the need to become more familiar with American culture and to sharpen my English language skills. Around that time, I heard of something called the International Friendship Program, which paired students like me with local volunteers who would provide help and hospitality. I signed up for the program, not knowing it was a Christian ministry.
Almost two weeks later, a young couple from the program contacted me and indicated that they were the family assigned to work with me. And for the next seven months, this family showed me love that far exceeded my expectations, love of the sort I had never experienced among my fellow Muslims.
In November, this family invited me to their home for Thanksgiving dinner. Only then did I realize this was a Christian family, because they asked if they could pray before the meal. I admit that my heart sank at this moment. I had never realized that Christians are actually filled with love and not hate, as my Muslim upbringing had led me to believe.
This family had never shared the gospel with me, but they had shown me what the gospel looks like. And on that day, I walked out of their home with great doubts about my faith and its teachings. I vowed that I would do research on Christianity, hoping to learn more about how Jesus could make such a profound difference in someone's life, offering the kind of peace and joy I had never seen before.
Seeing the light
A few years later, after earning my master's degree, I joined a local engineering firm. There I met another born-again Christian. I was impressed by his faith—his joy, his peace, and the light that seemed to shine forth from him. And when he invited me to his home for Christmas dinner, I noticed that his wife and kids had the same qualities. They were just like the family I had met in college.
At this point, I couldn't hold back my curiosity any longer. I asked him why he was so different from those around him. He told me he was a born-again Christian, and he shared his testimony. Once again, I was gripped with the desire to know more about Jesus.
From that moment forward, God allowed me to go through numerous trials and adverse circumstances in my life, all of which increased my interest in Christianity. And in May 2001, going against everything my Muslim faith had taught me, I made my first visit to a Christian church. Over the course of the next six months, as the church studied the Gospel of John, I learned who Christ truly is.
In November 2001, without a shadow of a doubt, I accepted Christ as my Lord and Savior. But it wasn't easy at first. Within a matter of months, I lost my marriage due to unfaithfulness from my spouse, and I also lost my job. It felt like Satan was actively trying to destroy my faith. But these months taught me invaluable lessons about having a personal relationship with Jesus and learning to depend on him through all circumstances. During this time, God revealed his awesome glory to me in ways I could not deny or doubt.
Since then, my life has changed forever, and I am no longer the man I used to be. Today I lead a global ministry called CIRA International, which I founded by God's grace in 2010. Our mission is to reach Muslims for Christ, to equip believers with practical tools for effectively sharing the gospel with Muslims, and to disciple new believers, especially those coming from Muslim backgrounds.
In addition, I teach classes and seminars on Islam at various churches, so that my brothers and sisters in Christ can learn how to better witness to their Muslim neighbors. And at my home church, I head up a newly established chapter of the International Friendship Program, the very ministry that planted the first seeds of gospel hope in my heart almost 16 years ago.
I came to know my beloved Jesus through simple acts of love. And I pray God will use my own simple acts of love to bring glory to himself by drawing others to a saving faith in him.
Al Fadi teaches courses in biblical theology, business, and comparative religion at Arizona Christian University.
Have something to add about this? See something we missed? Share your feedback here.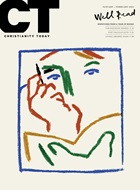 This article is from the Jan/Feb 2023 issue.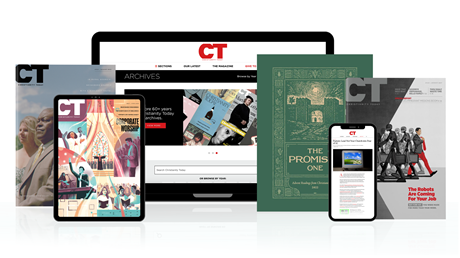 Annual & Monthly subscriptions available.
Print & Digital Issues of CT magazine
Complete access to every article on ChristianityToday.com
Unlimited access to 65+ years of CT's online archives
Member-only special issues
Subscribe
I Wanted to Die for Allah. Now I Live for Jesus.
I Wanted to Die for Allah. Now I Live for Jesus.