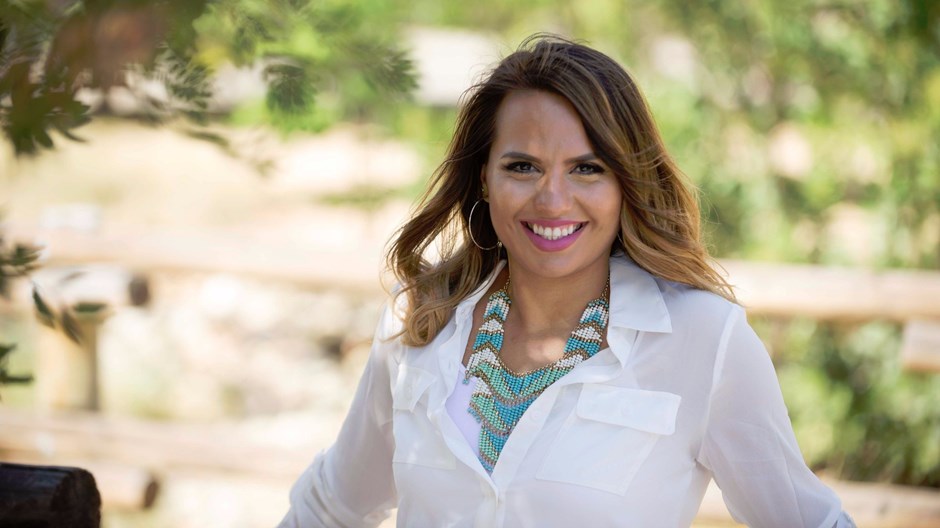 Donna Clayton is TBN Salsa Network Coordinator at Trinity Broadcasting Network (TBN), an international Christian television network. As a Latina and person of faith, Donna's experience and education prepared her to help launch TBN Salsa in 2015. She is currently host of "Faith with Flavor," which airs on TBN Salsa.
Dr. Andrea Ramirez, Executive Director of the Faith and Education Coalition-NHCLC, first met Donna as the "Raising the Standards" program debuted on TBN Salsa. Dr. Ramirez recently invited Donna to discuss education and the value of perseverance.
We first met at the Latin Leader Fest near Los Angeles. And, Donna, the joy you brought to your work was inspiring! You shared a few stories with me about your education journey and the perseverance that saw you through challenges. What were the greatest obstacles you had to overcome in order to earn your college degree?
I was the first in my family to earn a college degree. So it was a landmark day when I graduated from Vanguard University with a bachelor's degree in communication and journalism. I encountered two significant obstacles on the road to graduating high school, then college.
The first was language. I grew up speaking only Spanish, so I began elementary school as an English learner. But I learned quickly and was not required to attend ESL classes after second grade. Today I am proud to be fluent in two languages
The second obstacle was money. My family was very poor, which became a looming hurdle as I considered attending college. In order to pay for my classes and living expenses, I worked nearly 30 hours a week while attending school full time. No one else in my family had gone this route before, so it was new to all of us. They supported me emotionally even when they could not help financially.
How did you decide to choose a Christian college, specifically Vanguard University?
At 19 years old, I was born again and dedicated my life to the Lord. Immediately my desires began to change, and I wanted all that God had for me. And for me, God's plan included a Christian education to deepen my faith. I felt like a sponge -- eager to absorb everything that had to do with my Savior.
I appreciate first and foremost the opportunity I had to further my education. But I also appreciate the opportunity to attend a private Christian college, because everything I learned during my college years remains with me to this day. I cannot over-emphasize the valuable lessons I learned both spiritually and academically through my university education.
I learned that faith could be integrated into every area of education. One of my professors, during a health class, revealed how care for our physical bodies was a form of worship unto the Lord. He referenced 1 Corinthians 6:19-20 as we discussed the value of healthy food choices, and that lecture directly shaped health decisions I made as a young adult and continue to make today.
Vanguard University was an ideal fit for a student like me. Not only was a Christian campus, and near my hometown, but also invested deeply in first-generation and Hispanic students. I would recommend Vanguard to any Hispanic students considering college.
What other academic advice do you have for Hispanic parents and students?
God wants his children to love him with all their hearts, minds and souls. So we need to prepare our minds to effectively serve him and others in this world. I encourage every Christian young person to ask God for a vision for his or her future. That vision will help them discern God's will for their educational path, whether it be college, technical training, or seminary.
I urge the next generation to pursue their dreams and goals relentlessly! They must persevere through all obstacles; the future they dream of will not simply fall into their laps. I was able to learn that principle early in life (I am still learning it), and it has helped me to succeed through adverse circumstances and the trials we all face.
I discovered the power of perseverance and absolute faith in God during those college years. I reach my goals by keeping my gaze upon him as I press through to success. I persevered when gas money was hard to come by and when I couldn't afford the used books I needed for classes. I persevered to meet school deadlines – while working almost 30 hours a week and carrying a full load of classes. And as I trusted and persevered, God provided kind professors who took time to pray with me during difficult circumstances; including the time I wasn't sure how I would pay tuition to continue my education. God always provided.
Since graduation, how has your career unfolded? And how did you come to work at TBN?
I started working for TBN when I was 19 years old, after dedicating my life to Jesus. I heard an announcement on a local Christian radio station regarding TBN's need for prayer partners. So I applied and worked as a TBN prayer partner for two years. I eventually left that position to finish college, but I returned to TBN to intern with its JUCE youth network.
I worked hard at my unpaid internship with JUCE TV, which led to my first official job with TBN upon graduating college. Not long after I'd earned my degree, I ran into my former boss, from TBN's prayer department, and he hired me as an administrator for his department. I don't believe this opportunity would have come around if I hadn't determined to work hard during my internship, even there was no paycheck at stake. Everything I have now is the result of God's blessing and my willingness to put my hands to the plow and work hard for my dreams.
And you have played a vital role in the launch of TBN's new Hispanic channel, TBN Salsa, which is now celebrating its second anniversary. Tell us more about your role at TBN Salsa.
The launch of TBN Salsa was a historic event, which I believe, has had major spiritual significance for Hispanic-Americans. Already it is helping "next generation" evangelical Hispanic-Americans express themselves in a spiritual voice completely true to their culture and identity.
I like to explain it this way: I am both a Latina and an American, but first I am a child of God with a unique identity God can use for his purposes. Growing up as a second-generation Hispanic-American, I did not have access to many resources that embodied my full identity as a Hispanic-American Christian. Now TBN Salsa provides a voice for Hispanics who may not speak Spanish, yet they want to embrace their Latino culture and their faith in God. The launch of TBN Salsa also launched my Christian talk show, "Faith with Flavor," which was a dream come true for me.
Our goal is for TBN Salsa to serve as an innovative resource to spiritually impact and challenge both Hispanics and non-Hispanics through the lens of a vibrant Latino-Christian culture. My personal vision is for TBN Salsa to grow to its full potential, reaching the lost with the love of Jesus and helping an entire generation find their destiny in Christ.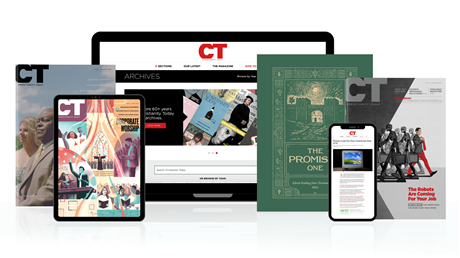 Subscribe to Christianity Today and get access to this article plus 60+ years of archives.
Home delivery of CT magazine
Complete access to articles on ChristianityToday.com
Over 120 years of magazine archives plus full access to all of CT's online archives
Subscribe Now
Graduating From College Is Hard—But Not Impossible
Graduating From College Is Hard—But Not Impossible