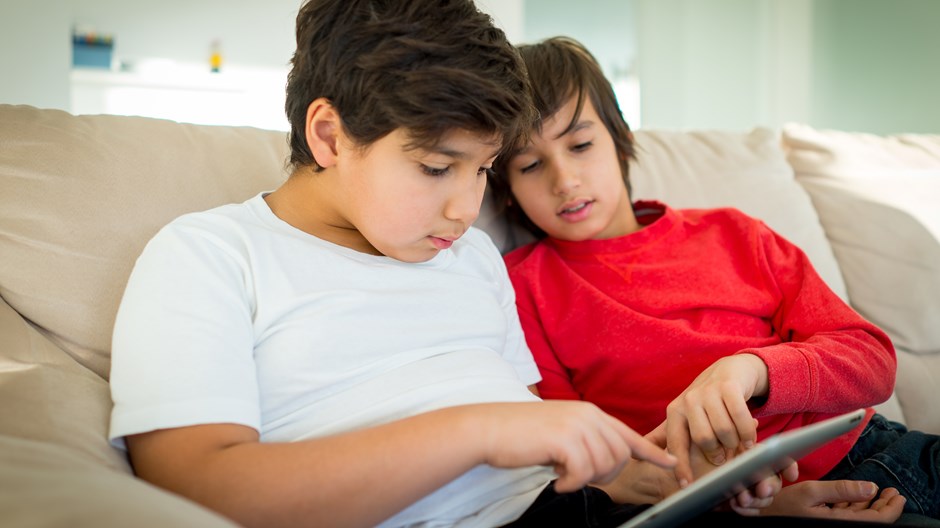 Image: Zurijeta / Shutterstock
Dr. Andrea Ramirez, Executive Director of the Faith and Education Coalition, recently interviewed Elda Rojas, an education consultant who has worked for more than two decades to improve education equity and access for all students but especially for Newcomers/English language learners. Their conversation highlights how Christians can support English Language Learners. As of 2014, more than 9 percent of US public school students do not speak English as their first language—and that number is growing.
I'm delighted to talk with Elda Rojas today about student success for those who are learning English as a second language. Your story is unique Elda. Your family emigrated from Mexico when you were very young, and you eventually attended Harvard University. That is an extraordinary and inspiring accomplishment!
My family emigrated from Mexico when I was six years old and we settled in Michigan. In those years, the bilingual program was not so extensive. We went through an immersion process at first. It was very difficult trying to learn English and also learn the content in the classes at the same time. At home, we only spoke Spanish. The Lord helped us through our development. We later moved to another area in Michigan where they offered bilingual education, so we did receive those services then.
Our church also played a powerful role—they became our extended family. Many times when people emigrate from another country, they're not only acclimating to a new land, they're learning a new culture as well. Our church family served as a support and bridge for my family and helped us feel welcome in a new community.
I believe preparation and opportunity are key factors in achieving an education. When I was in high school, I was given an opportunity to work part-time as an intern at the state capitol, and that job really inspired me to pursue a higher level of education. It's important for young people to not only work on their academic achievement, but also to be exposed to real-world connections beyond the classroom.
I was very fortunate to be able to pursue my Bachelor's degree at Harvard and my Master's degree at Texas State. These have been wonderful doors the Lord opened. I know that through Him, all things are possible.
You are living proof that English Language Learners can excel alongside native speakers. I know you are an advocate for holding all students to high standards and not measuring English Language Learners with a set of lower academic standards. If all students are held to the same high level standards, what recommendations do you have for educators and parents supporting English Language students?
The practice of lowering standards must come to an end if we want to close the gap in academic achievement. The fact that English learners have not been held to rigorous standards does not mean they aren't capable! Lower standards are a disservice and can deny students equal access to more advanced classwork. English learners will only be ready for college-level courses if they are held to high standards during their K-12 education.
The United States has the opportunity to tap into the brainpower, energy and creativity of English learners by raising the standards for all students, regardless of ethnicity, income or zip code. My recommendations would be for districts to offer comprehensive services that include initial and on-going language proficiency assessments, appropriate placement in rigorous courses, teacher professional development training opportunities geared for working with language learners, student engagement opportunities and a strong parent network.
Can you speak a little bit about how Christians and churches can minister to English Language Learners and their families?
One thing I learned during my years as a student was that I wasn't the only one adjusting to a new land, language and culture. The Lord positioned me to prepare me, so I've been able to help others along the way.
The church has a wonderful opportunity for ministry because we're told in the great commission to go and make disciples throughout the nations. And right here in the United States there are many different nations represented. In Texas, where I live, according to the last census count, there are more than 164 languages spoken. In Dallas alone, 42 percent of the population is composed of English language learners. For the church, there's a great opportunity to reach out to others. In regards to the parents, it's great to have the opportunity to reach out to the newcomer students, help our own children understand that it's fine to reach out to these new students, to invite them in, to help them acclimate, to help them understand the new process here in this land.
You mentioned earlier that the church family can play a role, student to student and parent to parent, as they encourage one another. We often hear from Spanish-only parents that they may be hesitant to ask a question because they don't understand English or the American school culture. So relationships in the church offer safe and trusted opportunities for asking questions about school and the community. This is a unique support the family of faith brings to education.
As the number of English Language Learners has tripled in our schools, the need for community support is increasing as well. Nationally, a little less than 10 percent of public school students are English language learners. In Texas, of the 23.7 million people who are five years of age or older, more than a third speak a language other than English. That's about 14 percent of the population that is learning English as a second language. And in California it is 27 percent of the student population.
Wherever we live, in America, we have the opportunity to meet English language learners and to minister to them, to help their families feel welcome. It's a great opportunity for churches to lead the way in reaching out to families and to help them learn a new system. Everything about the education system here is different for them.
Beyond community support, what other resources are available for English language learners?
We're very fortunate that our country provides resources at the national level as well as the state level. There are bilingual programs or dual-language programs for students. And parents can also access ESL (English as a Second Language) classes, which helps them acquire the English language along with their students.
The first place to discover resources and support is at the local school level. There are opportunities for college readiness, literacy development, and language acquisition. I encourage parents to visit their schools and request ELL (English Language Learner) resources for students and adults. Churches can also collect information for ELL classes and resources to share with immigrant families.
All students have the opportunity to succeed when expectations are high and support is offered along the way. Churches are uniquely positioned to provide encouragement and help for students and families. May we see and seize the ministry opportunities all around us!
Four Tips for Parents (and grandparents):
Be engaged at school: Seek out information and resources available at your local schools. Attend parent meetings as often as possible, both to help your student succeed and to expand your own understanding of the educational system. When teachers and school administrators see a family member at school, they see that they are important and what they do in the classroom is valuable.
Keep expectations high at home: Communicate high expectations for learning. Be clear that each child complete his/her school work daily. Help them create a routine for homework and preparing for the next school day. Prioritize reading together and getting to bed early enough to do well in the classroom. Make school attendance a top priority and monitor the number of days they are absent since this can cause them to fall behind in the classroom.

Pray together about school: Pray with your children about their education and for their teachers and school. Thank God for the opportunity they have to practice loving the Lord with all their minds!

Ask for help: When you have concerns and questions about the education system, do not hesitate to ask for help. Reach out to those in your church community who can explain the process and offer guidance. Ask a church member to go with you to visit your child's school. Or ask for a translator when you visit the school—teachers and administrators are eager to have you involved. And once you find help, offer help to other parents who are new to the process!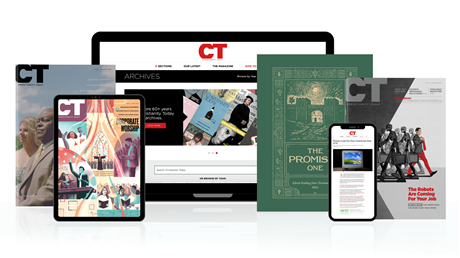 Subscribe to Christianity Today and get access to this article plus 60+ years of archives.
Home delivery of CT magazine
Complete access to articles on ChristianityToday.com
Over 120 years of magazine archives plus full access to all of CT's online archives
Subscribe Now
Helping English Language Learners Excel
Helping English Language Learners Excel