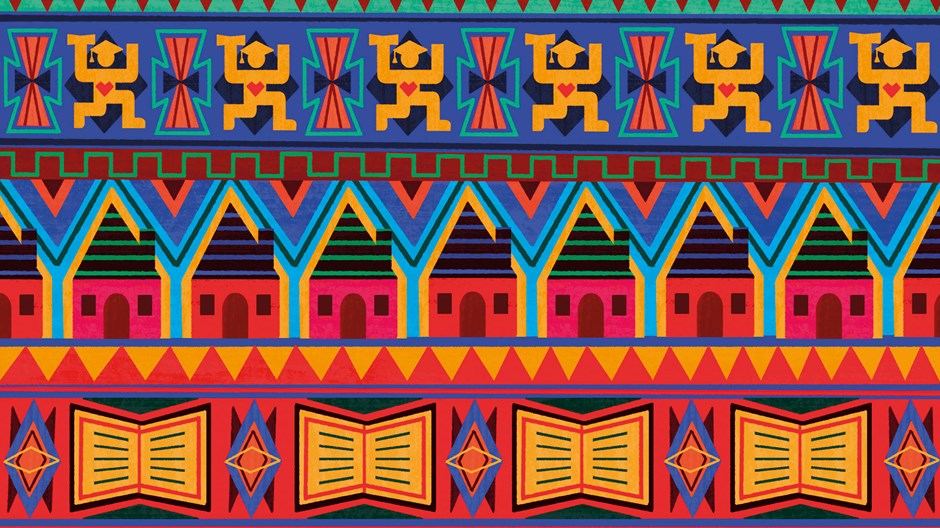 With the influx of Latino students attending college in the United States, many Christian Universities are adopting new systems and making fresh efforts to recruit and educate this growing population. Some Christian institutions have proven to be far ahead of their time, providing helpful models for others adjusting to demographic shifts in the United States.
One such pioneer is Baptist University of the Americas (BUA), located in San Antonio, Texas. BUA traces its roots to Paul J. Siebenmann, a missionary of the San Antonio Baptist Association who began a training school for Mexican American ministers in 1947. The school was named Mexican Baptist Bible Institute. Now, 71 years after the school was founded and 15 years after it changed its name, BUA continues to educate the majority of Hispanic staff in Texas Baptist churches.
Last year, 6 out of 10 students at BUA were Latino. At his inauguration this year, Abraham Jaquez, BUA's new president, announced that 65 percent of Hispanic leaders in the state's Baptist churches are BUA graduates. The school has continued to train Hispanic ministers as well as offer bachelor's degrees in biblical studies, music, business leadership, human behavior, and cross-cultural studies for more than a decade.
"We are poised to do new things," Jaquez said. "We will prepare biblical servant leaders who are ready to lead and serve in a cross-cultural environment."
Early Pioneers
BUA's effort to reach Latino leaders begins with offering a reasonably priced education. At $230 per credit hour, BUA is one of the most affordable universities in Texas. (By comparison, Abilene Christian University charges $1,386 per credit hour, Houston Baptist University $1,237, and Baylor University $1,650.) Jaquez also is looking to work with students who work fulltime or have children. These nontraditional students are more likely to choose a university that can work with their schedules. "It could be almost à la carte," Jaquez said.
According to Jaquez, the school is looking into offering weekend courses and expanding the online program. In the meantime, BUA students can complete up to 59 credit hours online and finish the rest in residency.
A 2006 report in Inside Higher Education discusses how first-generation Latino students prefer to attend more accessible schools with lower costs, located in or near Latino communities. BUA largely fits that description. Along with Miami, San Antonio is one of only two large American metro areas where Hispanics are a majority of the population.
BUA doesn't have a monopoly on appealing to Latino students, though. Fuller Theological Seminary, which recently announced a move to Pomona, is making its own appeal to future Hispanic leaders, in part through embracing the Spanish language and Latino culture.
Under the leadership of George Gay in 1974, Hispanic ministers at the seminary founded Fuller's Hispanic Center. The idea was to educate immigrant pastors, said Oscar García-Johnson, director of the newly named Centro Latino and associate dean for the Center for the Study of Hispanic Church and Community. Centro Latino offers three master's degrees as well as a doctor of ministry (D.Min.) as part of Fuller's School of Theology. The programs can be completed in Spanish, but, according to García-Johnson, cultural context is what allows these programs to "speak from and to the Latino communities."
Theological education, as García-Johnson defines it, has to feature the perspectives of indigenous, African American, Latino, and other nonwhite groups. By including voices usually absent in Eurocentric Christianity, students begin to "hear others' stories" and, as García-Johnson says, "connect interculturally."
The influx of Latino students preparing for ministry has made many higher education institutions realize that no single term can define such a diverse group. A 2012 Pew survey showed most people with a Latino background first identify themselves by their family's country of origin. More than half of those surveyed said that the 50 million–plus Hispanics living in the United States have different cultures, not one common culture.
As García-Johnson said, "We need to listen to the many histories that make up the Latino voice."
Growing Together—Not Apart
The US Census reports that the metropolitan area of Abilene, Texas, has more than 37,000 Latino people. By 2020, that number could grow to 44,000, an increase of almost 17 percent. In comparison, Anglo populations in the Abilene metropolitan area are expected to decrease by about 1 percent during that same period.
Tamara Long is dean of admissions and the vice president for enrollment at Abilene Christian University (ACU), affiliated with the Churches of Christ denomination. As the population of Hispanic students grew rapidly at ACU, the administration and staff realized they needed to better understand the cultures represented by these students.
All the school leaders interviewed for this article grasped the strong sense of family in Latino communities. That has led ACU to interact with both prospective students and their families. For example the school's guides offer bilingual tours. ACU has also created a website specifically for the families of their Latino students.
Being away from family can be difficult, so Long says ACU strives to ensure Latino students understand how college works, what the costs are, and where they can find support to cover those costs and finish their education. Long also notes how ACU staff attempt to understand Hispanic cultures. Staff and faculty receive training on cultural differences that may exist for some students.
"We grow the greatest when we struggle the most to understand our differences," Long readily acknowledges. "When we are able to embrace and celebrate our differences, then great things happen."
Holding Two Worlds Together
As seminaries open extension campuses, many find themselves in a location with a large Latino population. Asbury Theological Seminary, based in Kentucky, launched a Florida campus in 1999 specifically to reach the Latino community.
As of 2016, about 400,000 Latinos were living in Orange County, Florida. After Miami and Broward counties, Orange County has the third-largest population of Hispanics in the state, composing 30 percent of the population.
Two years after Asbury opened its Florida campus, at the request of ministers for theological education in Spanish, Asbury launched the Latino/Latina Studies Program. Today, all of Asbury's Spanish and bilingual programs fall under the umbrella of Asbury En Clave Latina (Asbury Latino Center), said Stephen Gober, associate vice president of Asbury's Florida Dunnam Campus.
Like BUA, Asbury offers theological education to Latino ministers who are already serving the church but may not have a post-secondary degree. Asbury's program is the Latino Ministry Formation Program, and BUA's is the Baptist Bible Institute. Both offer a certificate for program completion.
The American church's future is bilingual, according to Danny Román-Gloró, director of En Clave Latina, so Asbury offers bilingual master's classes and a D.Min. with a bilingual cohort.
Many Hispanic students choose to take classes in Spanish not because they don't know English but because they believe it's important for future generations to speak Spanish. Even though Latinos are functioning in English, Román-Gloró said, they are also choosing to "retain their roots."
The Dunnam campus has also started the Bilingual Graduate Certificate, which allows students to complete up to 15 credit hours of graduate courses. Students can apply those credits to one of Absury's ten master's degree programs. Along with the bilingual courses and programs, Asbury provides mentors to guide the future ministers—usually these are ministers who grasp what it is to live in a bilingual setting. "We feel this [program] is responding to a population that is trying to hold two worlds together," Gober said.
Preparing for the Future Now
Christian universities and seminaries recognize that the nations have come to the United States, and as a result the country's schools will look significantly different.
In 1992, Congress recognized universities with high Latino enrollment as Hispanic-Serving Institutions (HSI). Among other general requirements, a school would be recognized as an HSI if 25 percent of their student enrollment was made of Latinos, earning the institutions grants in assistance. Some Christian schools are now using this as a benchmark.
The National Hispanic Christian Leadership Conference (NHCLC) in conjunction with five faith-based universities—Oral Roberts, Regent, Gordon Conwell, Indiana Wesleyan, and Liberty—created the Alliance for Hispanic Christian Education. The schools within the alliance committed to increase Latino enrollment to a goal of 25 percent and be recognized as an HSI by 2015.
None of the five alliance institutions have yet been recognized as an HSI—it was an ambitious goal, after all. In 2015, only 13.8 percent of all nonprofit colleges and universities in the United States were considered HSIs. Those 472 schools were educating 62.3 percent of all Latino students. Nonetheless, these five schools remain committed to reaching their targets—and they are using a variety methods and outreach models to make it happen. Gerson Moreno-Riaño, Regent's executive vice president for academic affairs, expressed the hopes of all these institutions:
"We remain supportive of the mission to increase Hispanic secondary and post-secondary graduation rates."
Isa Torres is a reporter at the Baptist Standard. He graduated from Truett Seminary in 2015 and now lives in North Texas with his wife, Meagan, and their 14-year old Labrador, Gwen.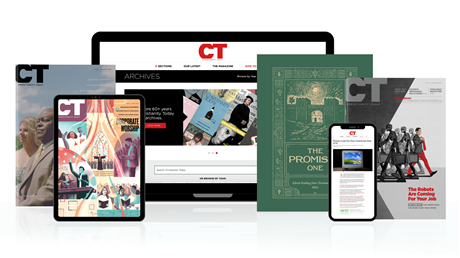 Subscribe to Christianity Today and get access to this article plus 60+ years of archives.
Home delivery of CT magazine
Complete access to articles on ChristianityToday.com
Over 120 years of magazine archives plus full access to all of CT's online archives
Subscribe Now
'Poised to Do New Things'
'Poised to Do New Things'