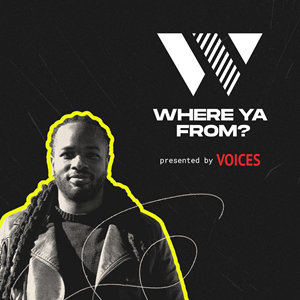 Where Ya From?
Hosted by pastor, teacher, and cultural translator Rasool Berry, the Where Ya From? Podcast provides a space where all people—regardless of our differences—can openly discuss ideas, issues, culture, experiences, faith, and more. Each week, Rasool speaks with diverse Christian thought leaders to discover their "origin stories." The goal: To learn from each other and the Word of God. New episodes release every Tuesday.

The Where Ya From? Podcast is presented by the Voices Collection, a part of Our Daily Bread Ministries, in partnership with Christianity Today.
Latest Episodes
'Finding Home' with Rich Pérez
We can learn a lot about ourselves even through other people's experiences. Rich Pérez shares his "layers" and what makes him, him.
'Black Apologetics' with Lisa Fields
What do you do when someone challenges your faith? One of the world's most sought-after Christian apologists, Lisa Fields, combines her passion for biblical literacy with her heart for sharing God's love to all those she meets.
Loading More