The Caged Bird Wrote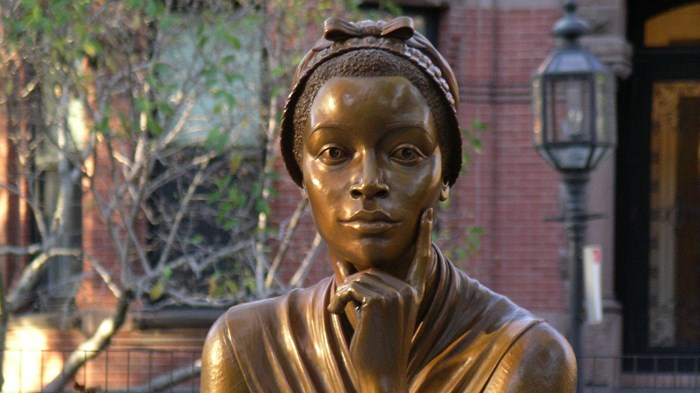 I can imagine the discussion in the CBS conference room: "February sweeps … Black History Month … Clinton allegations … let's do a miniseries on Thomas Jefferson and Sally Hemmings!" Not that there isn't a story to be told, or that the founding Fathers should be exempt from investigation. It's just that, as far as I can tell from the promotional spots, this miniseries jettisons what few historical accounts we have of Ms. Hemmings in favor of holding her up as a heroine who fluently speaks the language of feminism and civil rights. If only CBS had instead chosen to feature a true heroine of the colonial era: Phillis Wheatley.
Phillis, who was born in West Africa around 1753, was only 7 when slavers stole her from her parents and shipped her to America. She was purchased by John Wheatley, a prominent Boston tailor, as a personal servant for his wife. The Wheatleys brought Phillis to their church, where she was baptized at age 18. They also saw to her education (a benefit not usually bestowed on slaves), and she quickly learned to read and write in English. She also read Greek and Latin classics and passages from the Bible, all of which influenced the poetry she began writing at age 13.
Phillis published her first poem in 1767, but no American publisher would take a chance on a complete volume. Many people (including Thomas Jefferson) couldn't believe a woman, let alone a black woman, could have written such classically minded verses. The Wheatleys eventually found a British publisher for the 39-piece collection, Poems on Various Subjects Religious and Moral.
The volume began with this disclaimer: "We whose names are under-written, do assure the world, that the poems specified ...
You have reached the end of this Article Preview