Dig that Billy Graham Cat!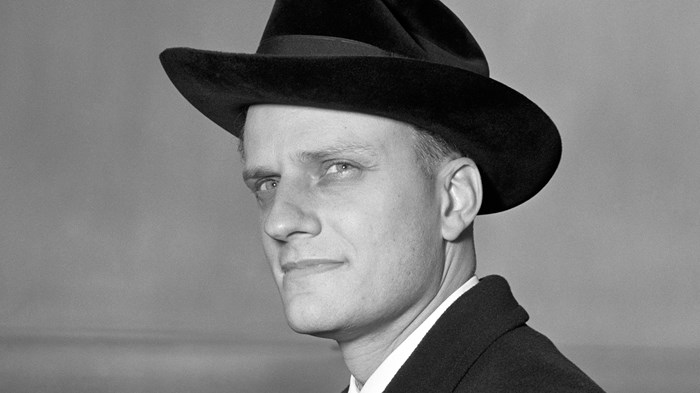 Last Friday, the Church of England announced a new "national youth strategy." This strategy, backed by a new fund, officially blesses "alternative forms of youth worship" in hopes of drawing back to Anglican churches some of the young people who are now staying away in droves. The church is now willing to sponsor such novel events as one cathedral's "raves in the nave." (Explains one online dictionary, a rave is "an all-night dance party, especially one where techno, house, or other electronically synthesized music is played.")
In America, land of the open religious market, such efforts seem less surprising. Even an all-night dance party for the Lord would fail to raise many eyebrows in this country, where massive youth rallies focused around contemporary music have been standard methodology for more than a generation.
More eyebrow-raising, perhaps, is that the elder statesman of world evangelism, Billy Graham, played a part in creating this pop-culture style of youth ministry.
Set aside for a moment the vision of Graham as the wise grandfather figure who commands the respect of the world (The Ladies Home Journal once ranked Billy as second in religious achievements only to God.) Imagine instead a younger, brasher, risk-taking Graham, who became a power in the rising youth-evangelism scene of the 1940s with a personal style akin to that of the day's zoot-suiters.
Far-fetched? When Graham and a youth ministry team, en route to England on a 1946 evangelistic tour, became stranded by weather overnight at a Newfoundland air force base, the base's social director gave them the once-over and concluded they were a vaudeville act. (Ever eager for an opportunity to preach the gospel, ...
You have reached the end of this Article Preview