New Cruise Flick Pits Good Against Evil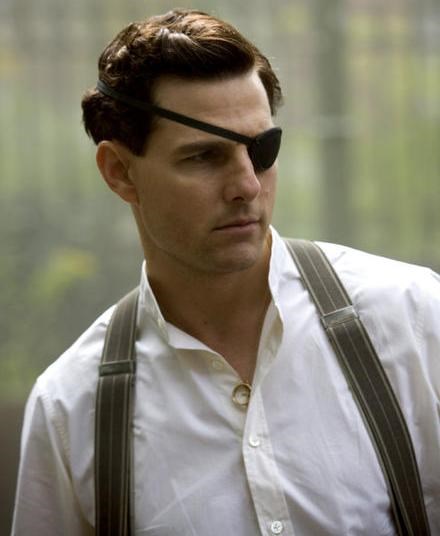 This slideshow is only available for subscribers.
Please log in or subscribe to view the slideshow.
It's that season again. No, I'm not talking about Christmas. I'm talking about the incessant television ads that bombard you with reminders of the movies that open on Christmas. And nothing says Christmas like Tom Cruise dressed as a German officer from the Nazi era. In the movie Valkyrie, the megastar plays Col. Claus von Stauffenberg, a leading figure in the failed plot to kill Hitler with a bomb on July 20, 1944. Hitler's narrow escape from the assassination attempt has inspired countless "what if" scenarios in the years since Hitler committed suicide and Germany surrendered in 1945. Dietrich Bonhoeffer, who was connected with the Valkyrie plotters, almost certainly would have evaded martyrdom, for example.
The lure of box office riches keeps filmmakers returning again and again to this era. A little more than a year ago, Ken Burns released his latest acclaimed documentary, titled simply "The War." The title needed no adjective, because everyone knows the reference. At one point, this simple title might have belonged to the Civil War or maybe World War I. But today, World War II is the war that helps us forget all other wars, especially those shrouded in controversy - namely Korea, Vietnam, and Iraq.
So what is it about World War II that sustains our interest?
Some answers are obvious. No other war can compare with the sheer scale of this global conflict, contested in the deserts of Africa, the mountains of Italy, the oceans linking West to East, and countless places in between. Then there's the unique role played by America. Most citizens of the United States originally opposed involvement in another European conflict. But Pearl Harbor girded them for war, and the determined pursuit of victory on two fronts eventually ...
You have reached the end of this Article Preview