Oil, Coal, and Conservative Religion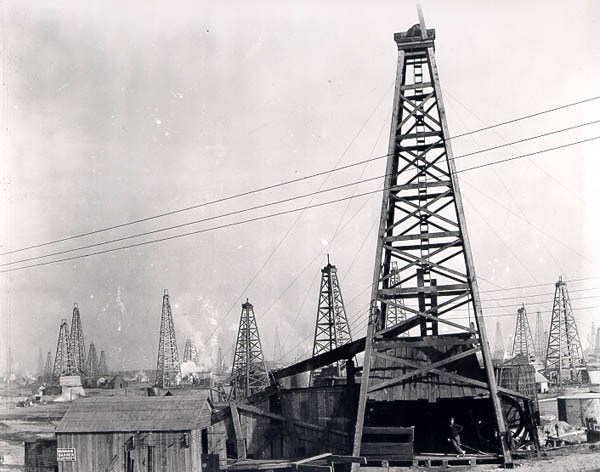 This slideshow is only available for subscribers.
Please log in or subscribe to view the slideshow.
Is there a connection? Historians press - perhaps too hard - for answers.
This is a belated report from the American Historical Associa-
tion/American Society of Church History conference, held in New
York City the first week of January. Excellent sessions on American religious history abounded, with a surprising number of them scheduled on the AHA program. My hunch is that this abundance has something to do with the relative scarcity of American Christian history on the program at the American Academy of Religion, the other major conference for scholars in this field, but that's my own professional bugaboo, not worth ranting about here.
Anyhow, I'd like to focus on one AHA session, titled, "Oil, Coal, and Conservative Religion in the Twentieth Century." (In the interest of full disclosure, I worked with four of the five scholars involved with this session at Duke or the University of North Carolina, so I'm not exactly choosing it at random.)
The first paper, by Brendan Pietsch at Duke, dug into the mind of Ly-
man Stewart, the early twentieth-century oil tycoon who bankrolled
The Fundamentals. Drawing on Stewart's writings, the paper found an alchemical link between drilling and evangelism, as Stewart repeatedly professed a desire to transmute oil wealth into "living gospel truth" as quickly as possible. The paper also sketched a link
between the breathless search for new reserves -
Stewart was known to sniff for oil in gopher holes - and a similarly exhilarating search for hidden truths in the Bible's prophetic passages.
The second paper, presented by Seth Dowland, also of Duke, told the story of coincident school boycotts and coal miners' strikes in West Virginia in 1974. First, angry about new language arts textbooks they ...
You have reached the end of this Article Preview