Why Evangelicals Turn to the Church Fathers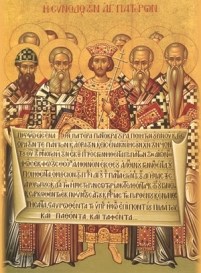 This slideshow is only available for subscribers.
Please log in or subscribe to view the slideshow.
On October 29, the nation's attention was focused on Yankee Stadium and game two of the World Series. But at Wheaton College, several hundred people chose instead to crowd into Barrows Auditorium to mark the public beginning of the Wheaton Center for Early Christian Studies.
Robert Louis Wilken, professor emeritus at the University of Virginia, promised baseball fans he'd keep the Center's inaugural lecture brief. In his short address, he dashed through the church fathers' approach to interpreting Scripture, touching the bases at Isaiah 6, Matthew 5, and Job 14, before coming home with key insights on patristic exegesis.
In addition to relating the Fathers' comments on these passages, Wilken explored why evangelical Protestants in particular should pay attention to writers like Gregory the Great, Augustine, John Chrysostom and Gregory of Nyssa, and why evangelicals are indeed beginning to realize "that the early heritage is theirs also."
The large majority of Wilken's graduate students over the past ten years have been evangelicals, he said. The success of the ambitious Ancient Christian Commentary on Scripture (InterVarsity Press) testifies to such interest as well. Now the opening of the Wheaton Center for Early Christian Studies institutionalizes that interest—and in a first-rate location.
First, Wilken posed the question, Why this renewed interest?
Precisely because evangelical theology and spirituality are built around Scripture, and so were those of the patristic writers. You cannot read them without an open Bible in your hand. Their writings are shot through with Scripture. Evangelicals and the church fathers thus have a natural affinity.
Second, Wilken asked whether giving some priority to these early interpreters ...
You have reached the end of this Article Preview