Nature's Peace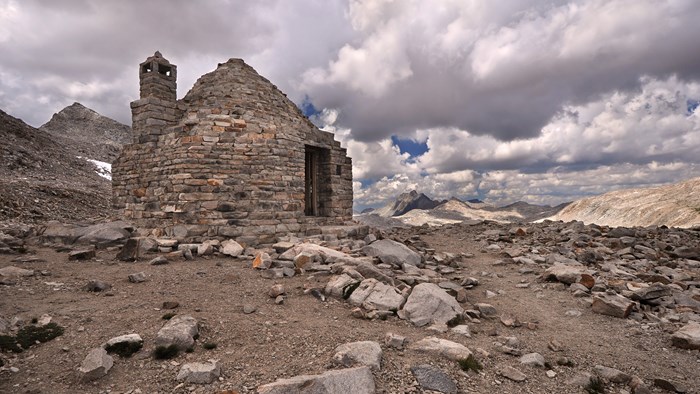 Last fall my wife and I lost our home in a California wildfire. Then, in the spring, we got the call in the middle of the night that all parents dread; minutes later we were in the emergency room at our local hospital, our son before us in a coma, his forehead crushed in an auto accident. Thanks to the healing hand of God, our son survived and is almost back to normal. And our house is being rebuilt in good time. What my wife and I have found, however, now that summer has just begun, is that it is we ourselves who are still in need of repair.
So it was that over the solstice we made a trip to Yosemite, the place where we first met. Backpacking into our first night's campsite, I fell into the first creek and Sharon fell into the second. Somehow that didn't matter. We were getting old, and out of practice, but we were in Yosemite, and we set up our tent under Jeffrey pines at the base of a sloping, sandy meadow that reached up and away to a shining cluster of granite domes. The next day we broke out the rope and climbed the highest we could see, and the day after that we hiked to a summit farther afield and from its spine admired the rocky sprawl of the Sierra Nevada, "gazing afar," as John Muir put it in My First Summer, "over domes and peaks, lakes and woods, and the billowy glaciated fields."
What we noticed was, we were happy again. Our anxieties and irritations had fallen away, and we felt grateful to be in the presence of one another in this good place. Not incidentally, this was just as John Muir, the patron saint of Yosemite, had predicted over a century ago: "Climb the mountains and get their good tidings. Nature's peace will flow into you as sunshine flows into trees. The winds ...
You have reached the end of this Article Preview