Sailing for the Kingdom of God
Charles Finney was already well known in England by the time he arrived for his first visit in 1849. News of his remarkable revival activities in America, now spanning some twenty-five years, was carried regularly in religious periodicals throughout the British Isles and was eagerly read by the Christian community there. His Lectures on Revivals of Religion (the English edition of which was published in 1837) became an immediate best seller—gaining Finney thousands of new friends throughout those countries. In Wales, for example, its impact was so substantial that the great Welsh awakening of the early 1840s came to be known in some circles as "Finney's revival."
Close ties, of course, had long existed between Britain and America. Since the early Seventeenth century, when the English colonies were first planted in the New World, many Christians from both sides of the ocean considered themselves to be part of the same family. Literally thousands of letters—many carrying news of revival activity—flowed back and forth across the Atlantic. Individuals too, despite the enormous difficulties which were involved, made the lengthy and hazardous crossing aboard the relatively small ships which gave them passage.
Among these courageous travellers were many of the notable revival leaders of the Eighteenth and Nineteenth Centuries. George Whitefield, the great Church of England minister, had been one of the first. Under his powerful preaching, the religious revivals which had broken out in the 1720s quickly spread throughout the American colonies—combining ultimately in what historians have come to call The Great Awakening.
In the century and a half between George Whitefield's visit to America in 1737 and Dwight L. Moody's visit to England ...
You have reached the end of this Article Preview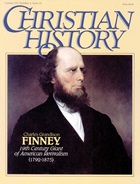 10/01/1988