The Most Democratic Book in the World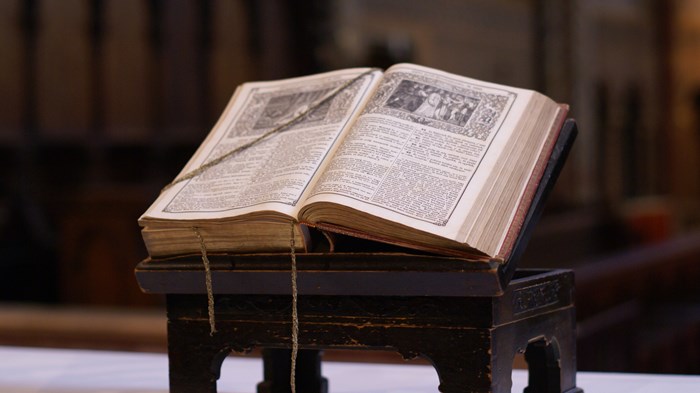 When in 1911 the English-speaking world celebrated the 300th anniversary of the King James Version (KJV) of the Bible, a remarkable outpouring praised this epochal translation. President William Howard Taft declared that the KJV was simply "the Bible of our American forefathers. … Its spirit has influenced American ideals in life and laws and government." King George V from Britain added similar words that many others echoed.
In this chorus to honor the Bible, two political luminaries were unusually significant. Within days of each other in the spring of 1911, the sitting governor of New Jersey and the former governor of New York both made substantial addresses on the KJV. The former governor of New York, and also former president of the United States, was Theodore Roosevelt, who presented his address at the Pacific Theological Seminary in Berkeley, California. The sitting governor of New Jersey, and soon to be president, was Woodrow Wilson; he gave his speech before a crowd of 12,000 in Denver where he was exploring a run for the White House.
The two speeches say a great deal about the Bible and its immense place in American history. They also reveal a great deal about these two leaders whom historians regularly rank as the greatest presidents between Abraham Lincoln and Franklin Roosevelt.
A guide to conduct
For Roosevelt, the King James Version was "the book to which our people owe infinitely the greater part of their store of ethics, infinitely the greater part of their knowledge of how to apply that store to the needs of our every-day life." The former president was characteristically dramatic in what he wanted to say about this translation: "No other book of any kind ever written in English—perhaps ...
You have reached the end of this Article Preview